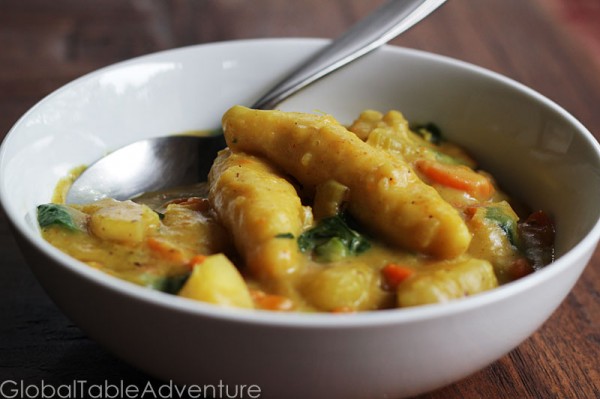 Serves 6
Stressed out? Time for a Caribbean Oil Down – and I don't mean massage. This heavy duty dish is made by stewing cassava or bread fruit in coconut milk and curry. The result is a thick, indulgent stew worthy of any party. Our version is vegan, but pork bits are typical. With such rich ingredients, Oil Down seems more suited to a ski slope than a beach party, but, still, Grenadians eat this dish in their bathing suits.
Brave, brave people.
Oil Down is so rich that you may be able to stretch this one pot dish a lot further than six people. Especially if said people are teeny weeny or even tall, yet thin. The stew gains its richness thanks to the coconut milk which is a defining feature of this popular Caribbean meal. Serve with rice.
Ingredients:
3-4 yucca/cassava, about 2 lbs
3 carrots
2 stalks celery
1 onion
vegetable oil
1 Tbsp curry powder
1 whole hot pepper, optional
2 cans coconut milk (about 31/2 cups)
2 cups water
salt
pepper
a few handfuls of spinach (or callaloo if you can find it)
1 recipe spinnners and sinkers (Caribbean dumplings)
Method:
Put on some Grenadian music. If you're feeling brave, dance a little. Next, gather up your happy veggies.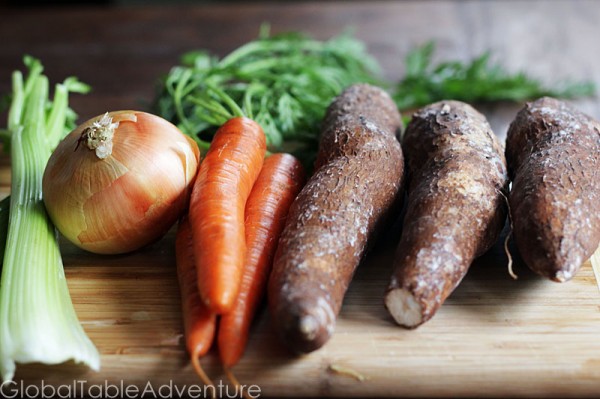 A note on the yucca (a.k.a. cassava, a.k.a. my nemesis), you'll need to peel it and then split it in two and remove those tough fiber looking bits.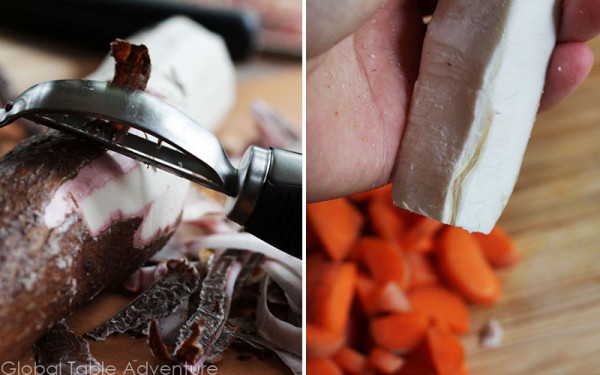 Chop all the veggies up. Do you see that scrap bowl? Wow. My bowl runneth over.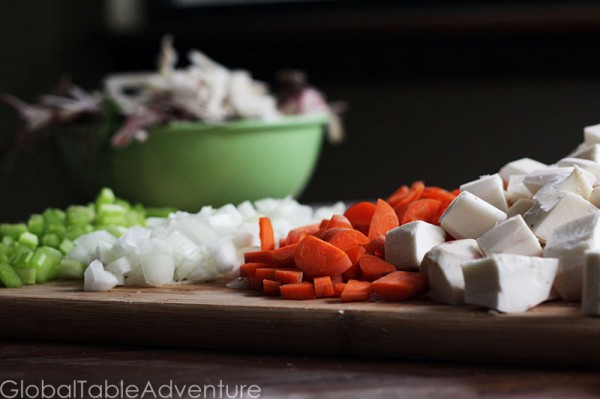 Next, get cooking. First, saute the onions, carrots, and celery in a bit of oil until softened and slightly browned.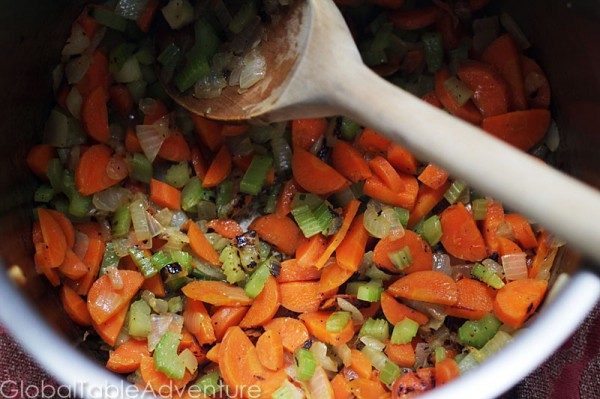 Then, add the curry and the hot pepper. You can slit it in half, or even chop it up, if you like your food to be firebomb hot.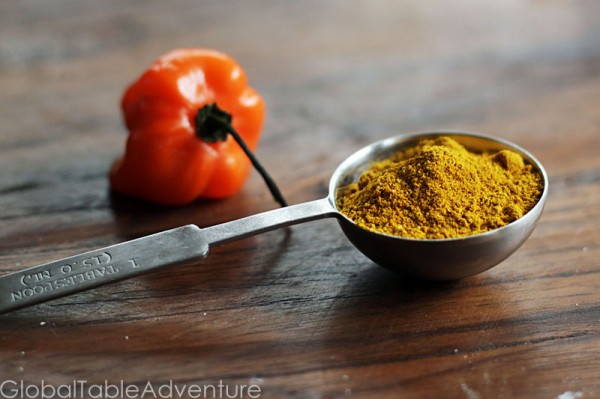 Add the creamy, silky coconut milk, yucca, and …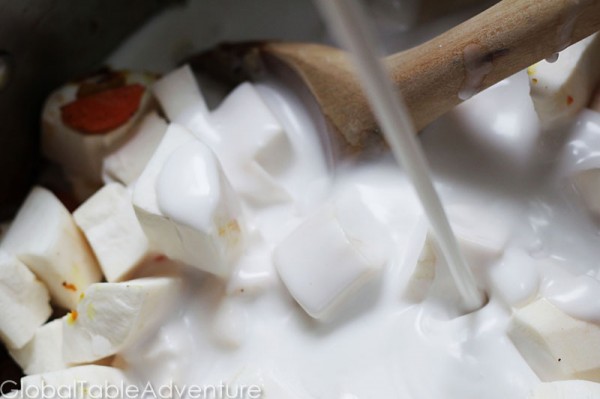 Water.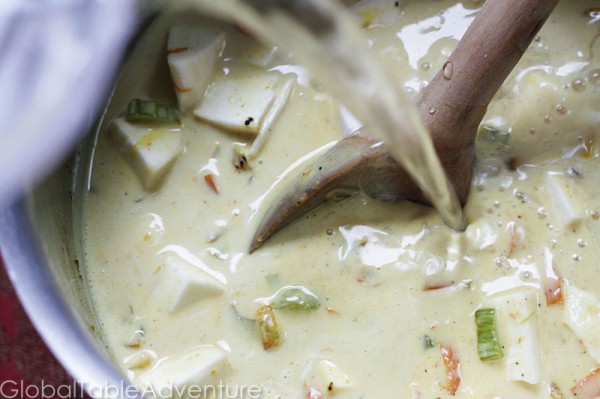 Simmer uncovered for about thirty minutes, then add as much spinach as you can handle. I went for a few handfuls from this bowl.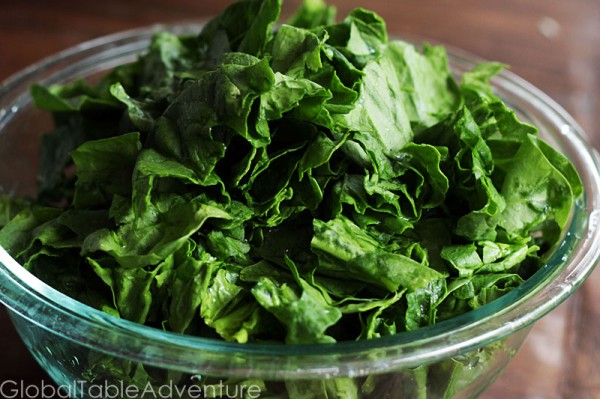 Next, add the dumplings. Stir them in and cook until the stew gets extremely thick and the dumplings are fully cooked, up to thirty minutes longer.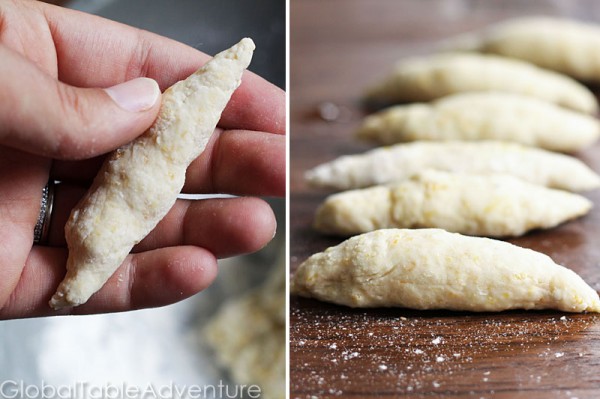 One bite and you'll be in creamy, coconut, yucca land.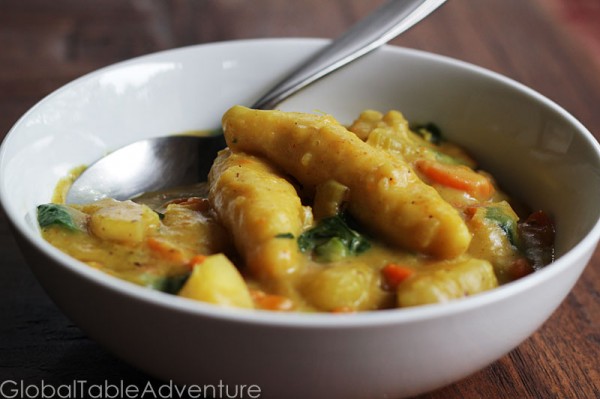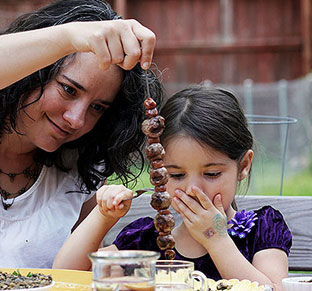 Hungry for more?
Be notified when National Geographic releases my memoir.
Simply fill in your details below.