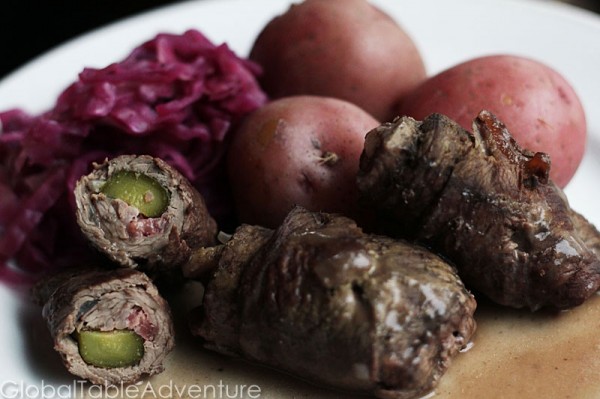 Serves 2-4
Welcome to Germany! Mustard, pickles, onions, bacon, and the beefiest beef you can find – all tucked into a luscious gravy and served with red cabbage [Recipe] and potatoes.
First, a few tips.
Rouladen should be made with wide strips of tough beef -the kind that benefits from slow cooking. Typically this is round steak, but my supermarket only had chuck roast.
The meat should be about 4″ wide and very long and thin. Have your butcher cut it for you. If you think of the meat like a brick, they should be cutting strips from the widest part of the brick. They'll only be able to do it if they have a slicer. Our butcher didn't have a slicer, so they couldn't cut wide slices – they had to cut from the skinny side. No problem – we just made mini rouladen.
When you get it home pound it as thin as you can.
Only simmer the rouladen until the beef is tender. You might want to make one or two extra so you can taste test after about 30 minutes of simmering.
Ingredients:
1 small onion, diced
1lb chuck roast, sliced & pounded thin (about 8 strips)
8-12 tsp spicy german mustard
4 dill pickles, halved lengthwise
2 strips bacon, quartered
butter, for frying (about 1 Tbsp)
3 cups beef stock
1 cup red wine
2 cups beef stock
1/8 cup flour (or to taste, to thicken gravy)
Method:
Play some German music, preferably not this song. Unless you like cute German men in tight clothes being completely absurd. Actually, he's probably not even German. So definitely not that song.
Next, spread the beef strips with the spiciest mustard you can find, top with chopped onion, a strip of bacon, and half a dill pickle.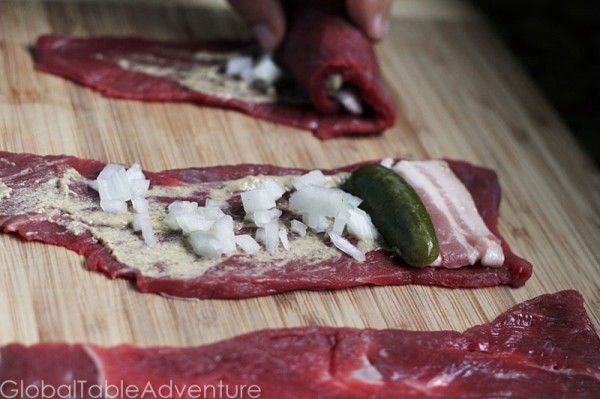 Roll up the rouladen and secure with a toothpick. If you had wider strips of beef, you could fold up the long edges too, to keep the filling in better.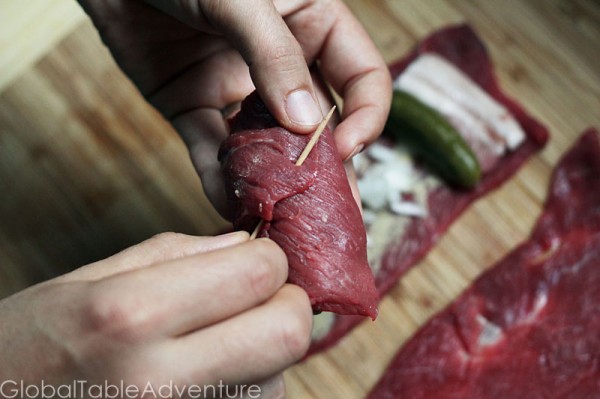 Add some butter, the rouladen, and the leftover onions to a large, hot skillet. Brown beef.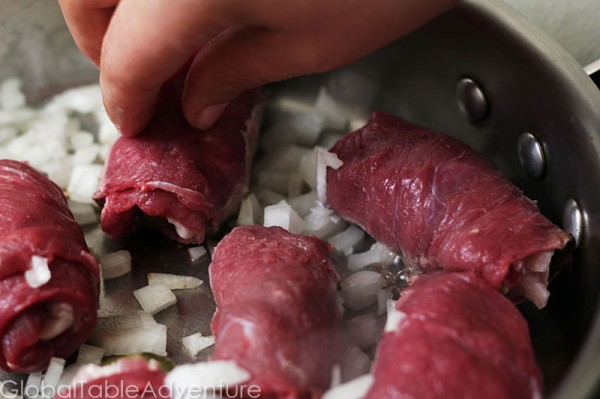 Next, add wine and beef stock.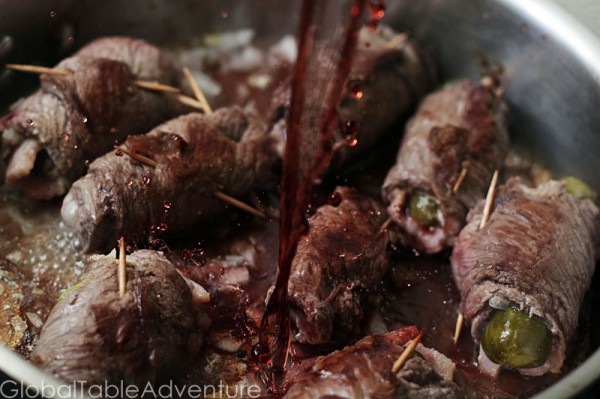 Cover and simmer until tender. This took 45 minutes for us. It might take you less or more time, depending on how tough your cut of meat was.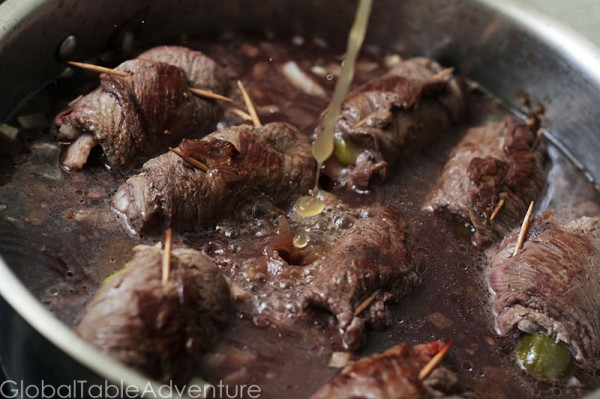 Next, remove the rouladen and keep warm. Make a gravy with the cooking liquid by adding a flour slurry to the hot braising liquid. Simmer until thick. Return rouladen to pan and coat with gravy.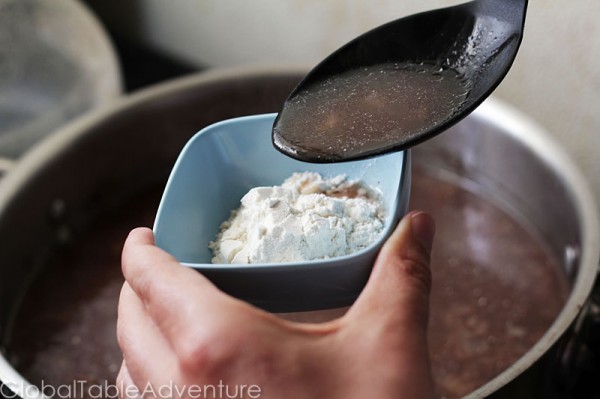 Serve immediately. Preferably with a cute German man. If you're single, that is.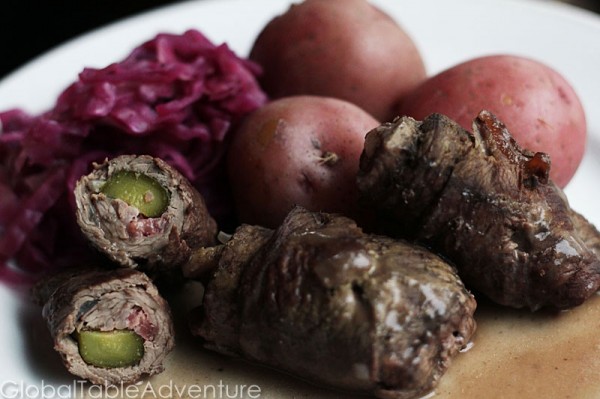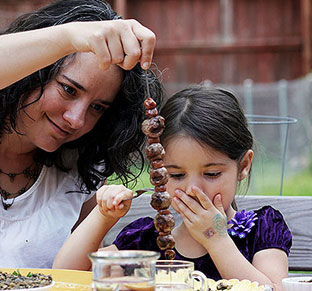 Hungry for more?
Be notified when National Geographic releases my memoir.
Simply fill in your details below.