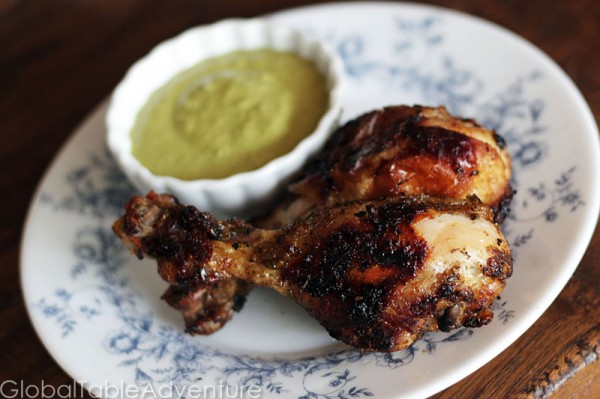 Serves 2-4
I'll be honest. I don't have great luck with grilled chicken. Usually it's bland, overdone and, as much as I hate to admit it, I'm usually to blame. Naturally, I was delighted when I found this foolproof Georgian recipe in Laura Kelley's The Silk Road Gourmet: Volume One: Western and Southern Asia – it's a giant bright bite of lemony goodness. The crazy strong flavor comes from an extra long marination – 24 hours. If you'd rather a milder flavor, try just a few hours instead.
Ingredients:
2 lbs chicken leg
1 cup lemon juice
3 Tbsp Georgian Five Spice
1/3 cup peanut oil
salt
Method:
Hello sunshine! Time to juice some lemons.  Beware paper cuts… this won't be pleasant for you.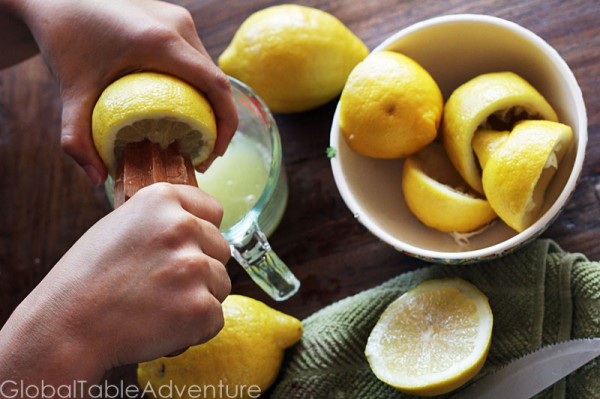 Add in the Georgian Five Spice.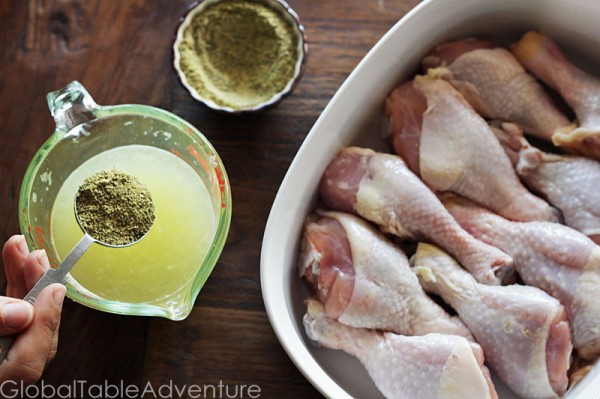 And peanut oil…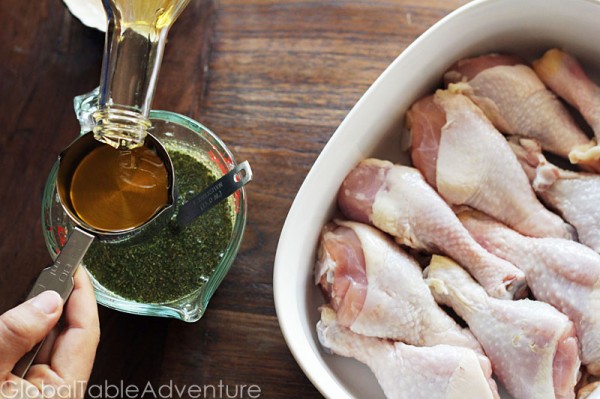 Pour the mixture over the chicken. Cover and refrigerate for up to 24 hours.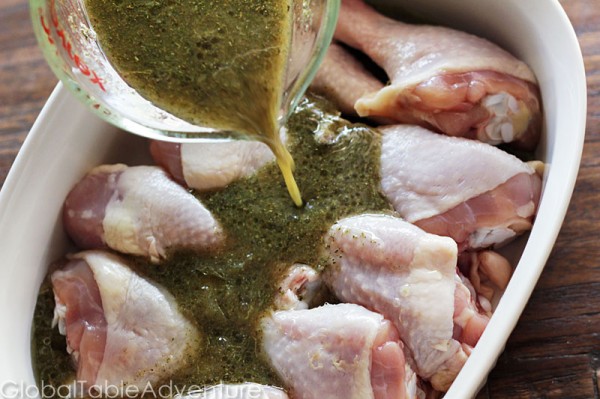 To quote Emeril, these chicken are "getting happy."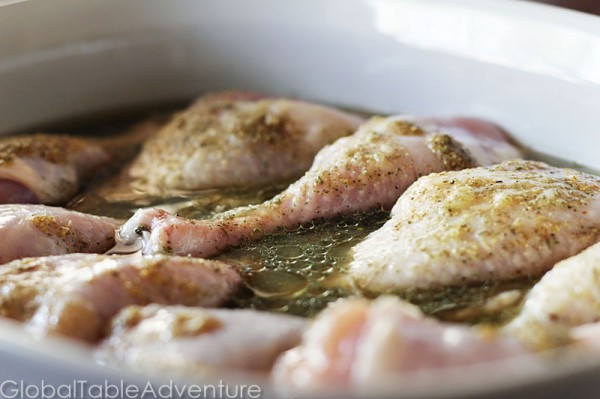 Grill on each side over medium-low heat, turning once.  Ours took about 25 minutes, but you'll need to check yours depending on thickness and grill temperature.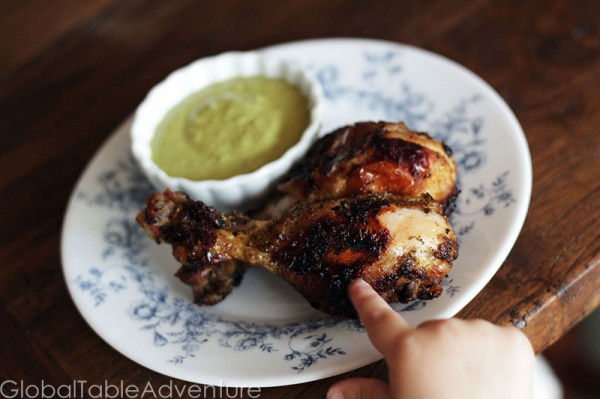 Even with the incredible lemony bite, Ava ate it up!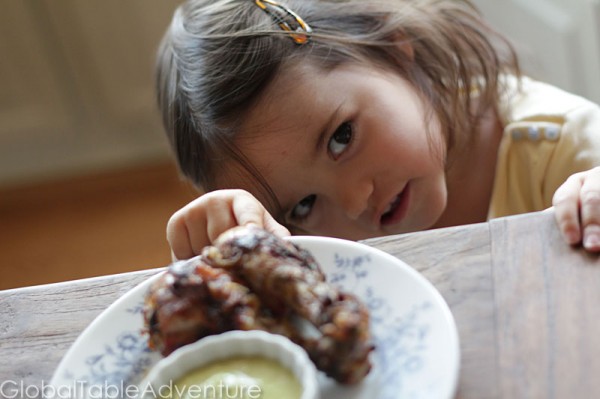 Serve with a dollop of Georgian Garo Sauce if you'd like to get bonus GTA points.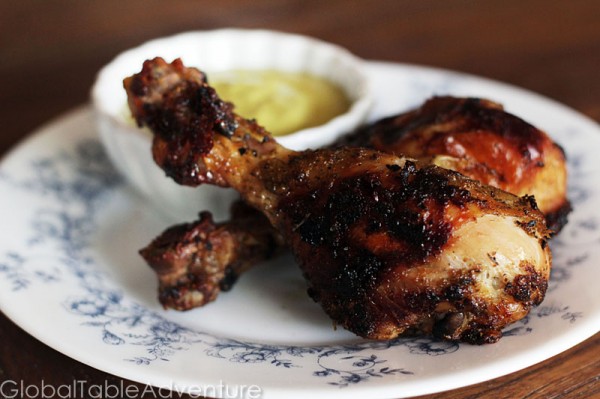 Napkins are not optional.
Enjoy!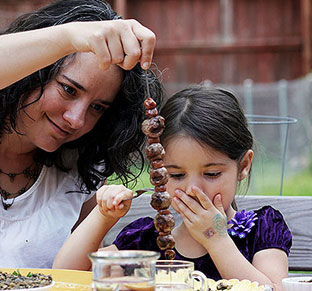 Hungry for more?
Be notified when National Geographic releases my memoir.
Simply fill in your details below.