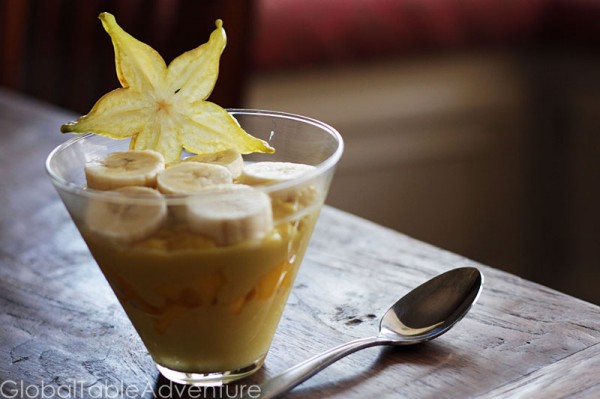 Makes about 1 1/4 cups of curd
Read this recipe at your own peril. Inspired by the bountiful tropical fruit of Gabon, you'll be inevitably faced with a choice. Spend an extravagant $12 dollars on 2 star fruit to make this simple treat, or live a life untouched by the smiles this dessert could bestow upon you.
While Gabon certainly grows mangoes, bananas and starfruit – and most likely serves up a great fruit curd in the capital (they were a French colony after all) – this particular recipe is my own creation. And, since I'm not exactly Gabonese, I must admit … that makes this recipe not exactly authentic.
Once you taste it, though, you'll forgive me. I promise.
Ingredients:
1 cup strained, fresh starfruit juice (about 2 starfruit)
3 egg yolks
1/4 cup sugar
1 Tablespoon flour
1 Tablespoon cornstarch
butter, as needed
For the parfait
Banana slices
Mango cubes
Method:
Sing a few rounds of "Twinkle, twinkle, little star" while you make this recipe.
Use ripe starfruit. They'll be heavy for size, mostly yellow and starting to brown slightly on the ridges.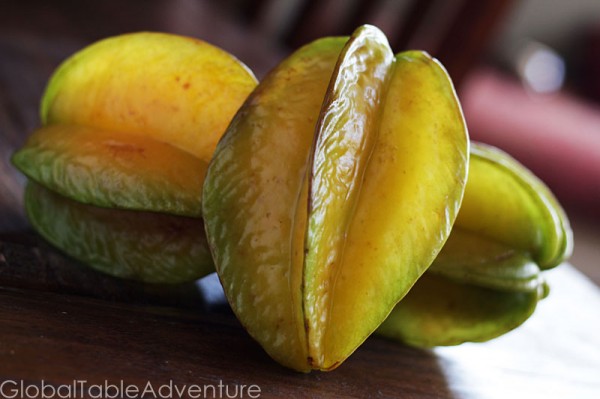 Slice them across the ridges to make star shapes. Pick out any seeds.
Children love seeing the stars "appear."
So do I.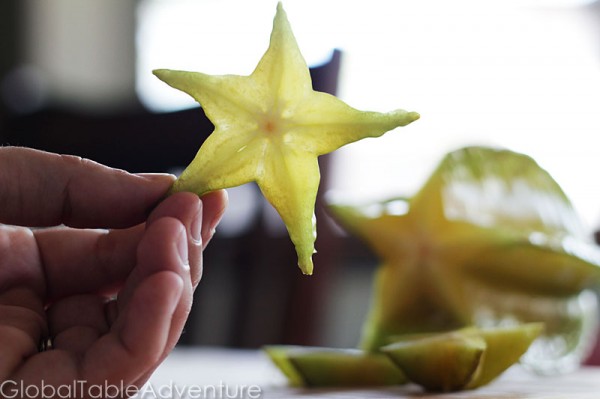 Save a couple for garnish. Toss the rest into a food processor or blender (if you use a processor, do it in two batches or the liquid will overflow). Puree.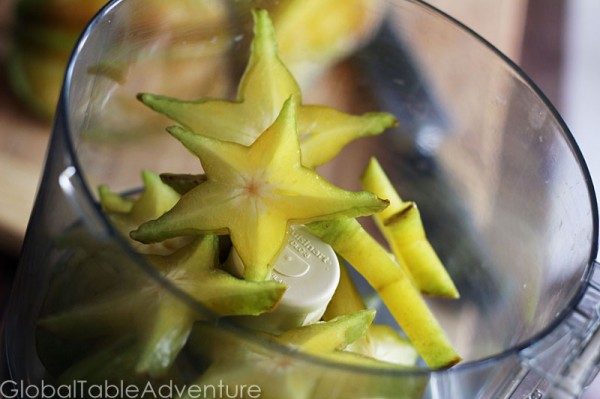 Here's one starfruit pureed!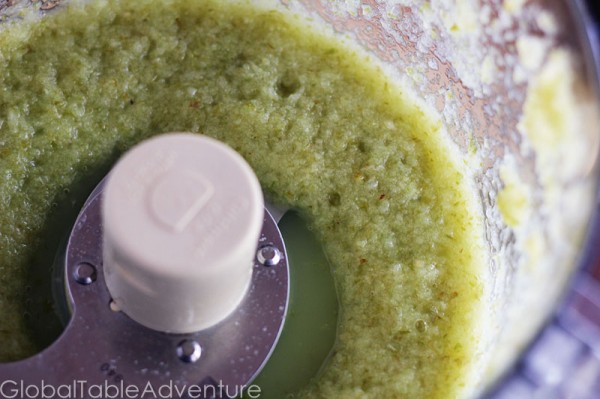 Now for the fun part… Strain the mixture, pressing all the juice out. You'll need 1 cup of it. Celebrate the lime green gorgeousness. Bring to a boil in a small sauce pan. Remove from heat.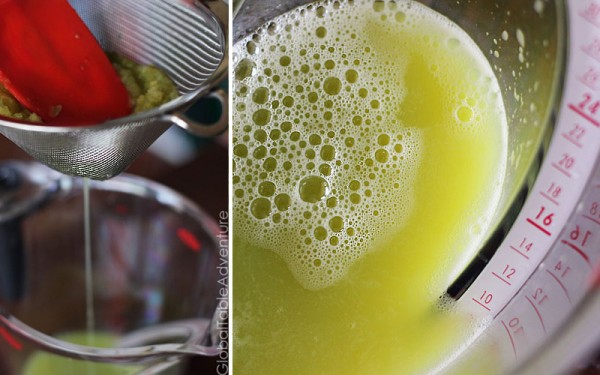 Meanwhile, beat up eggs with some sugar.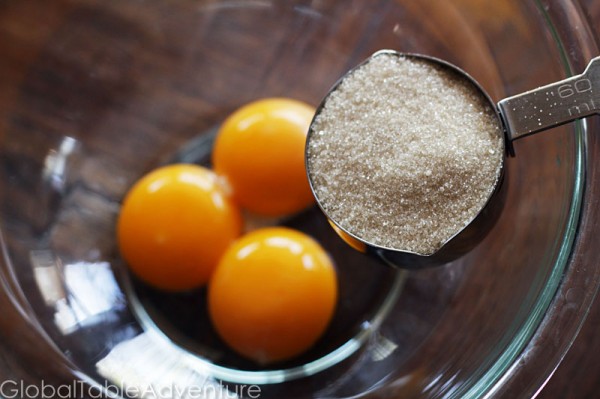 You're wanting the mixture to look light and frothy. Try to look like you're having fun…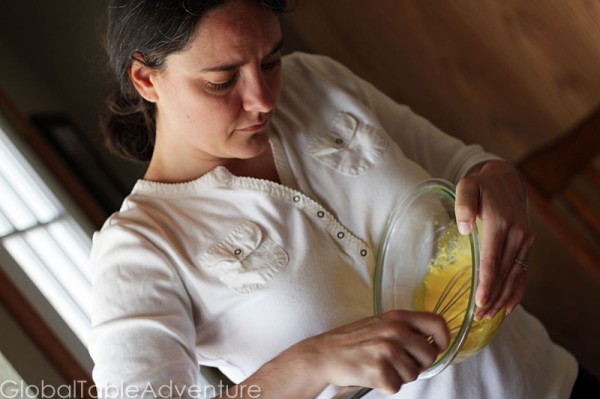 No, really. Try to smile. Whipping eggs makes for great bicep burn.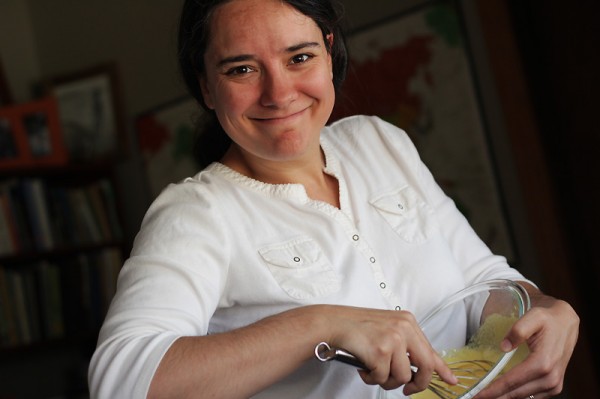 When you've sufficiently beat the eggs into a thick pale batter, whisk in cornstarch and flour.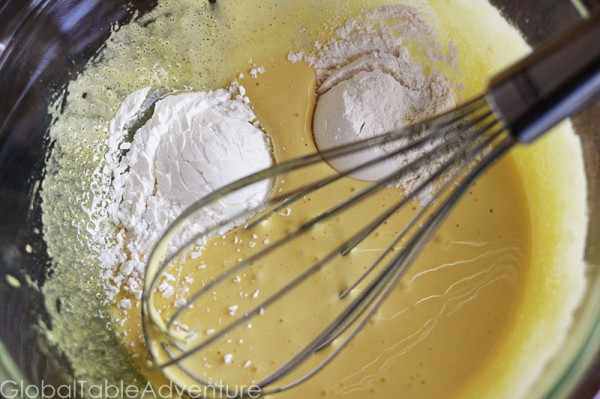 Add the hot star fruit juice, a little at first to temper the eggs. Once it is all whisked together, return to saucepan. Heat until bubbling and thick, like pudding. Whisk constantly or it can burn. You're looking for a luscious, thick curd, like on the right.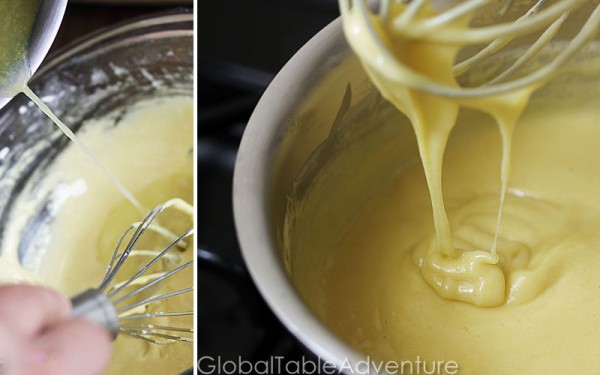 Refrigerate until cool – you'll need to cover it with plastic wrap so a skin doesn't form (or you could rub it with a little butter).
Or, if you're like me, layer it with fruit while still lukewarm and eat immediately.
First curd. Then mango. Then curd.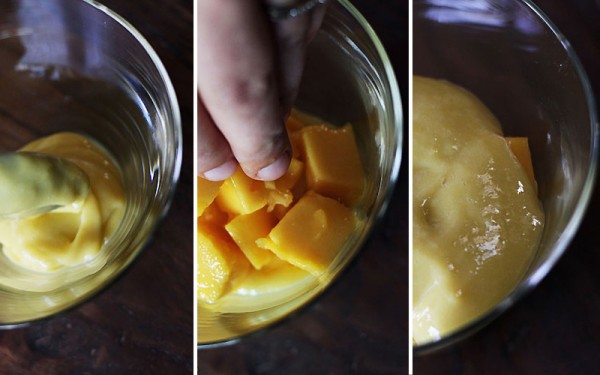 Then top with banana slices…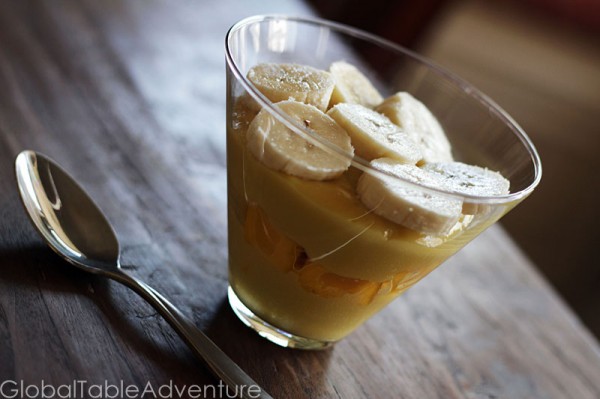 And a pretty star fruit slice…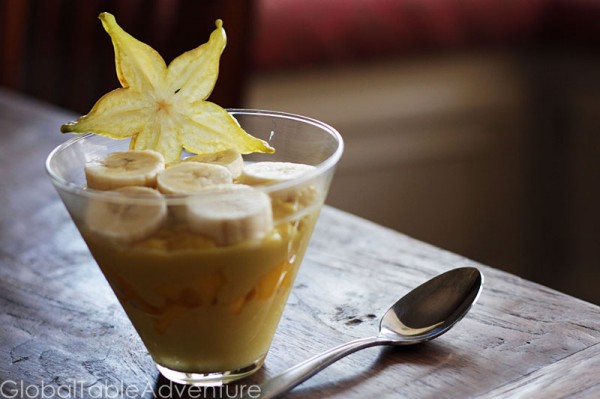 I also found a secret treat. Combine spoonfuls of curd with vanilla meringue cookies.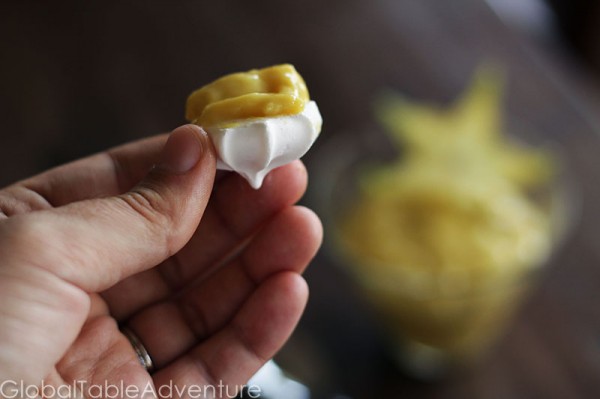 The sugar will go straight to your veins.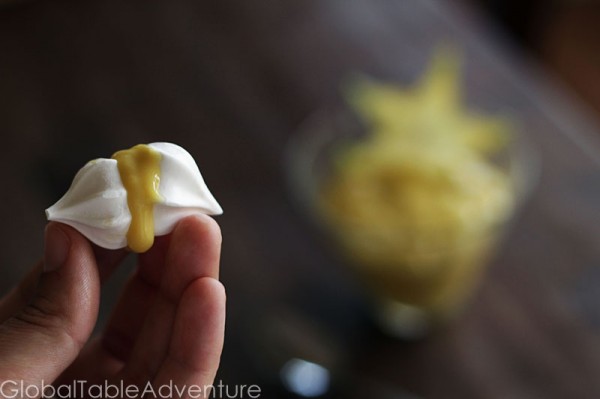 Don't be fooled by their innocent appearance.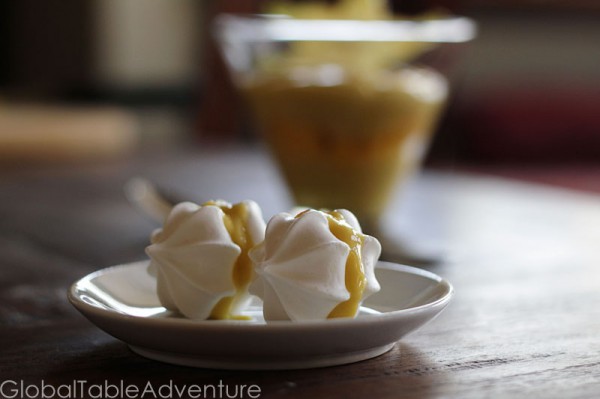 Mr Picky was a fan of this evil sugar load-up. But I, being naturally more level headed, liked the subtle sweetness of the curd with bananas and mangoes.
Which would you try?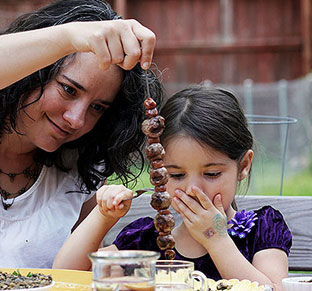 Hungry for more?
Be notified when National Geographic releases my memoir.
Simply fill in your details below.