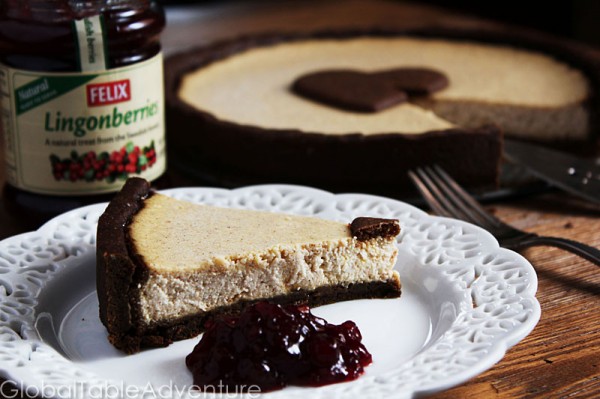 Serves 8
Is it a tart? a cake? a cheese cake? All of the above? Whatever you call it, this gingerbread love-fest is the perfect combination for a winter dessert buffet. Special thanks to Nami Nami who's ricotta cheesecake recipe inspired our version. Nami is an Estonian blogger with a great collection of recipes, both from her home country and beyond. Cheers!
Ingredients:
15 oz container whole milk ricotta
1/4 cup sugar
1/2 tsp cinnamon
1/4 tsp cardamom
3 large eggs
1/8 cup heavy cream
1/2 gingerbread dough (there will be scraps leftover to make decorative cookies to put on the top of the cake)
Garnish:
Lingonberry jam, to taste
Method:
Take a few minutes to build a snowman. If there are no snowmen to be made, sit outside and drink a cup of tea and think about building a snowman.
Ok, now you're ready to bake this Estonian treat.
First, place a water bath in the oven (a large pan half full of hot water) and preheat it to 350F.
Meanwhile, in a medium bowl, whisk together ricotta, sugar, cinnamon, cardamom, and eggs.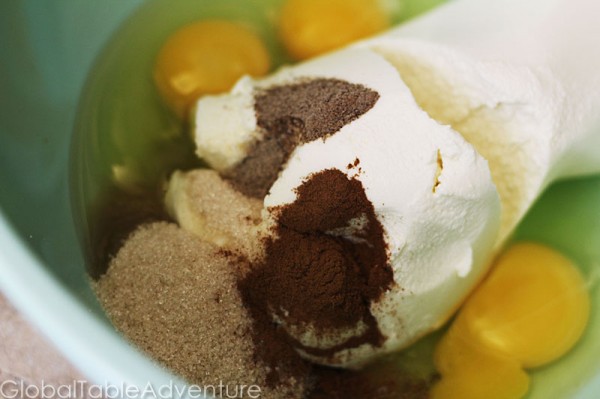 Pour in a splash of heavy cream, give it a quick whisk, … and you're done with the filling. That was easy. Why can't my taxes be that easy?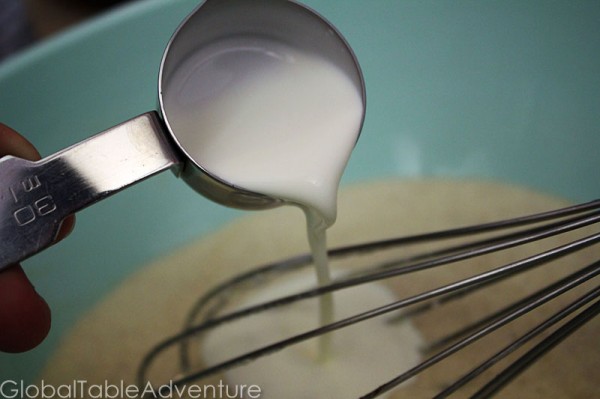 Next, roll out the gingerbread dough to about 1/4″. Grab a 9″ springform pan. Trace a circle the diameter of the pan and cut it out. Place this circle of dough in the pan. (If you want to get some brownie points, you could also put a round of parchment paper in the very bottom of the pan, to help prevent sticking)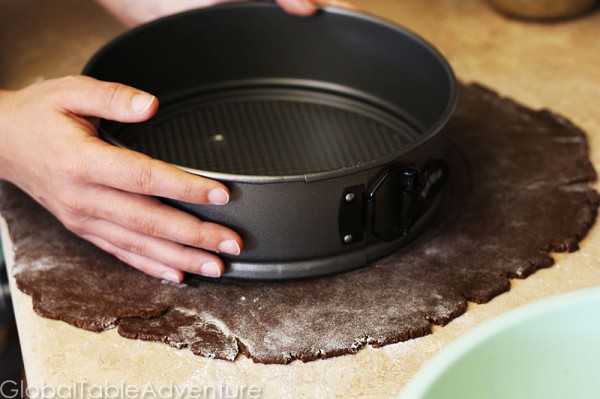 Use the scraps to cover the sides, going up a little over an inch.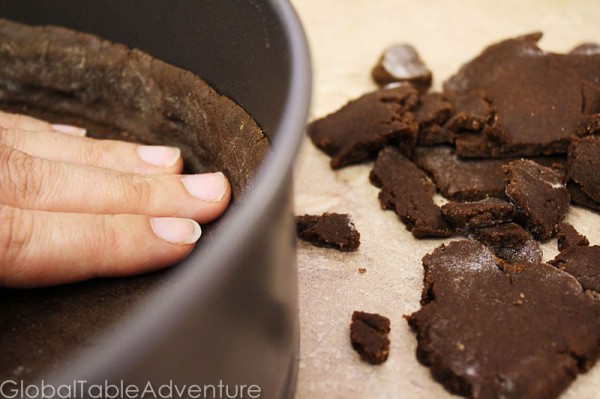 If your springform pan leaks, now is the time to hermetically seal it was aluminum foil. I won't tell you why I know this.
Pour the creamy batter into the pan.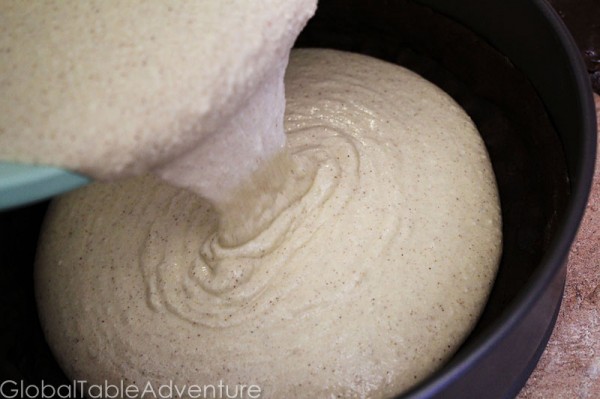 Bake in the water bath for 45-50 minutes. I recommend turning off the oven after about 45 minutes. Crack open the door and let the cake cool in the oven, slowly. This will help prevent the crust from shrinking away from the cake and causing a gap. I put mine in the refrigerator too soon – hence my gap.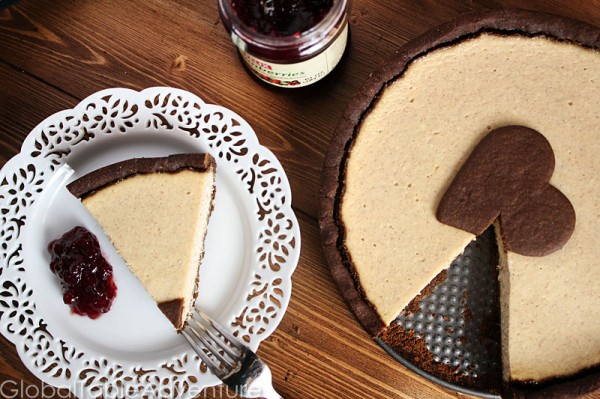 Cool completely. Eat with lingonberry jam, a cup of hot tea, and a kitty cat curled up on your lap.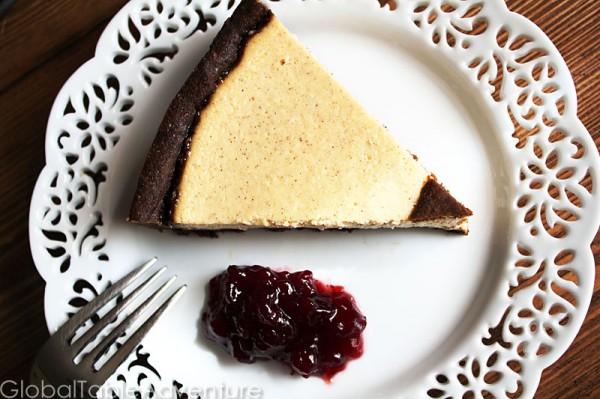 "Meow."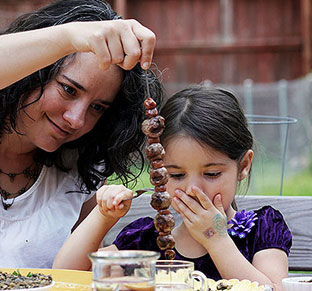 Hungry for more?
Be notified when National Geographic releases my memoir.
Simply fill in your details below.