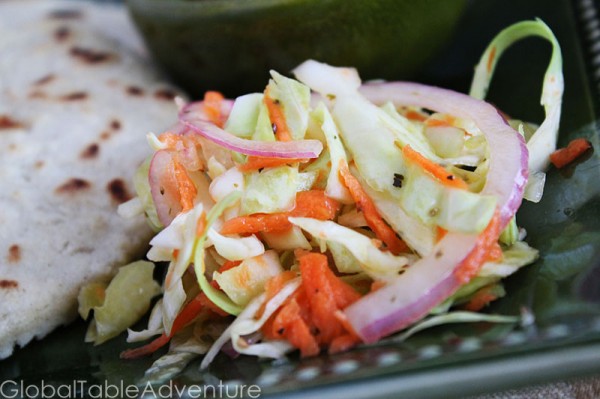 Makes 1 giant bowl.
Vinegar lovers unite! With very little effort you can have this Salvadoran slaw at your next barbecue or gathering. To be authentic, serve slightly "pickled" – about 1-3 days after making it. This should be vinegary and with the slightest hint of heat. Serve with pupusas.
Ingredients:
1 cabbage, cored and sliced thinly
1/2 red onion, sliced thinly
2 carrots, grated
1 tsp dried oregano
1/2 tsp red pepper flakes
1/4 cup white wine vinegar
1/8 cup olive oil
salt and pepper, to taste (I put in 2/3 tsp salt)
Method:
Time to get out all your aggression on some red onion, cabbage, and carrot. Chop, chop, chop like there's no tomorrow. Well really… slice thinly. Chopping is a bit too coarse for this recipe.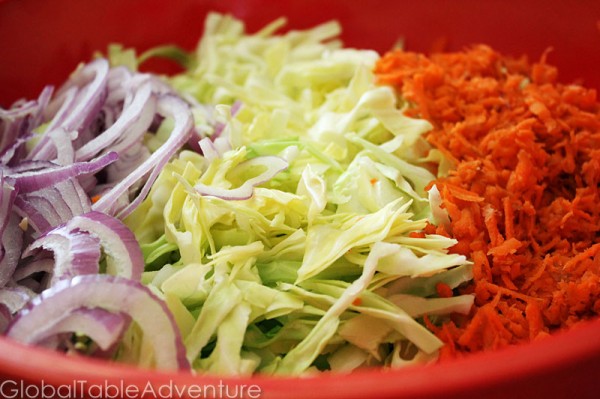 When you're done, mix the vinegar with olive oil, red pepper flakes and oregano. Add a little water if desired (maybe 1/8 cup) and season with salt and pepper.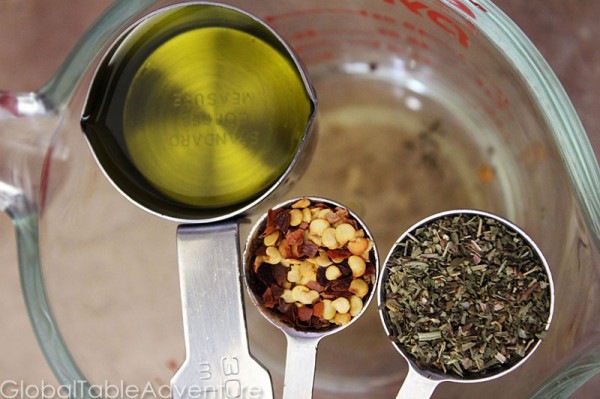 Pour over the veggies.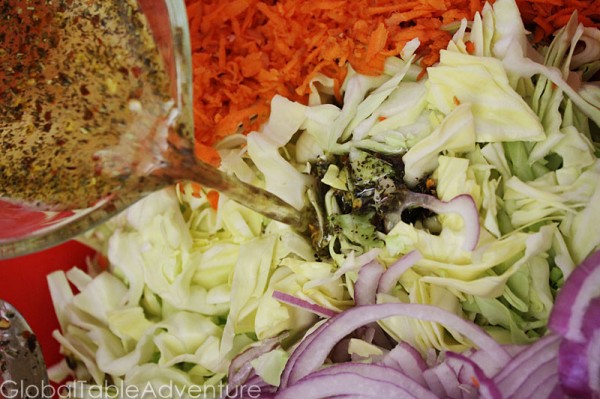 Toss and refrigerate for 1-3 days. It gets better and better and … better. Stir once or twice a day, to ensure the seasonings get evenly mixed.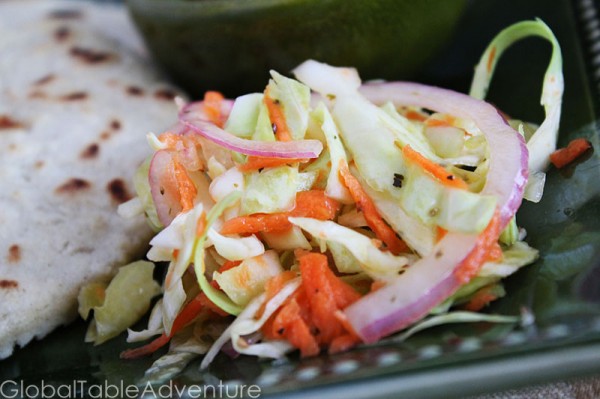 Serve cool with pupusas.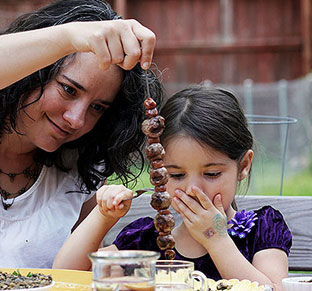 Hungry for more?
Be notified when National Geographic releases my memoir.
Simply fill in your details below.