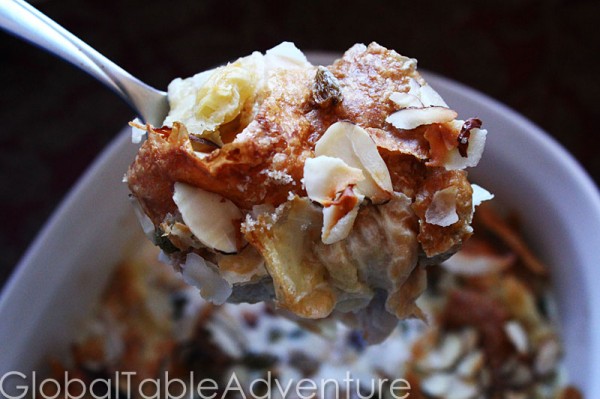 Serves 6
Egyptians have been eating Um Ali for hundreds of years. Clifford A. Wright tells the story well:
One day while hunting in the Nile delta, the sultan developed a ravenous appetite and stopped in a small village. The peasants wished to please the sultan, so the best cook of the village, Umm Ali, pulled out a special pan and filled it with the only ingredients she had around: some dried wheat flakes, sultanas [raisins], nuts, and coconut. She covered it with sugar and milk and put it in the village's oven.
As simple as can be, this sweet, milky blend of pastry, nuts, raisins, and coconut flakes will be a distinct addition to your Egyptian Global Table.
Ingredients:
1 sheet of puff pastry, baked
1/4 cup almonds
1/4 cup raisins
1/4 cup coconut chips (or 1/8 cup shredded coconut)
1/8 cup sugar
1 cup whole milk
1 cup half and half
Method:
Bake the puff pastry according to package directions. It will turn into a giant, greasy pillow. Try not to lay your head on it.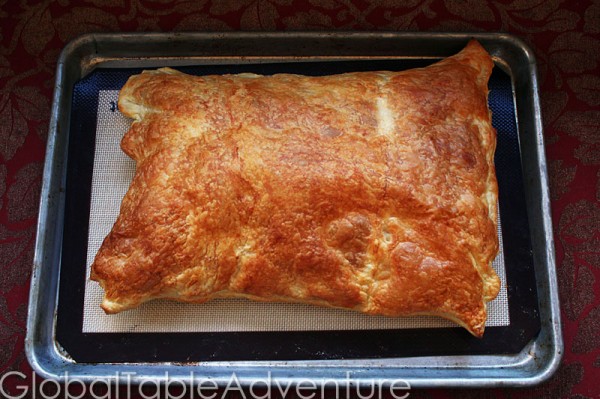 Once cool (and, ideally, stale brittle and dried out), break the pastry up into small pieces and put in a 2 quart casserole.
Preheat the oven to 425F.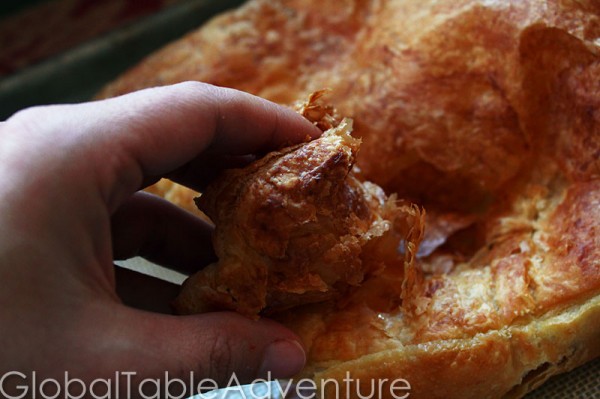 Toss on the raisins…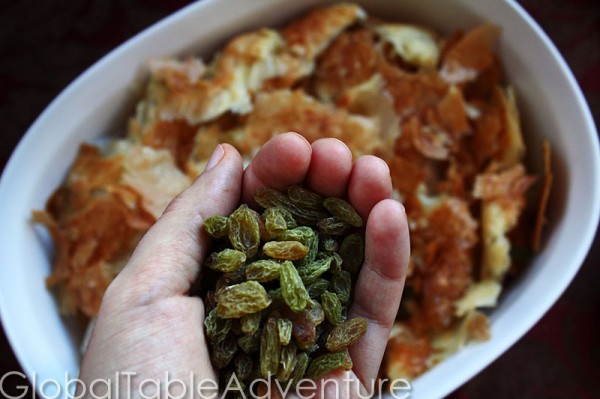 … the slivered almonds (feel free to use pistachios if you'd like)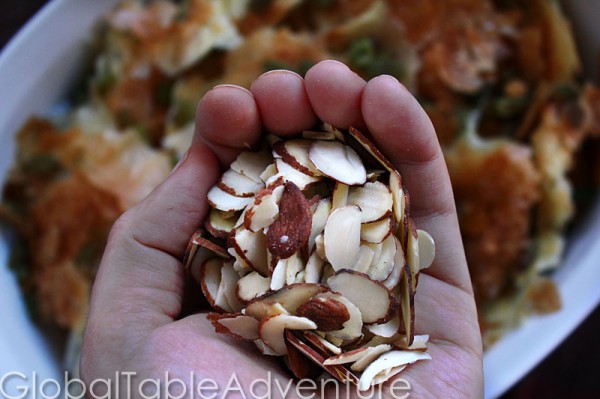 … and coconut chips (aren't they beautiful?)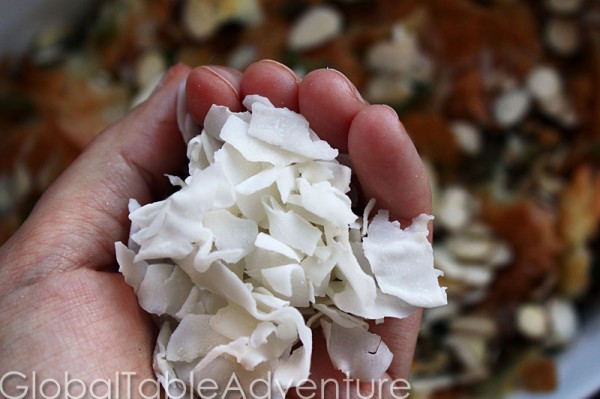 Dust with sugar and drizzle on the half and half and milk. Be sure to spread it evenly over the entire casserole.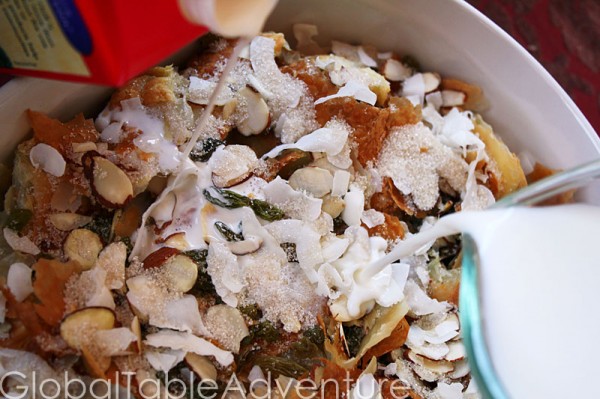 Bake until the milk is bubbling and the top is browned. This could be anywhere from 15-20 minutes and will depend on how dry your pastry is, how browned it got in the first cooking and so forth. Just keep a keen eye on it.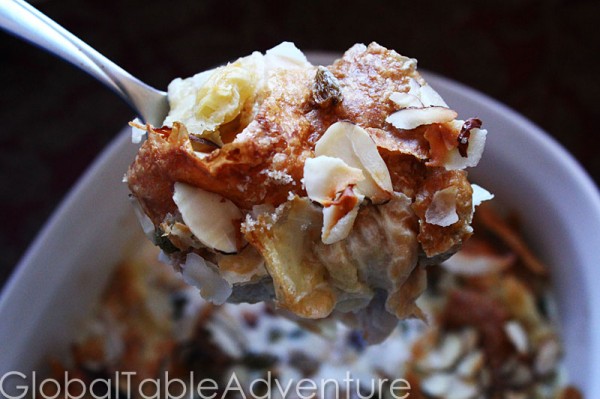 Serve hot… on a cold day.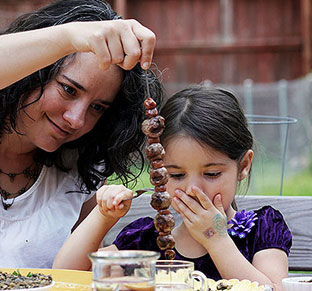 Hungry for more?
Be notified when National Geographic releases my memoir.
Simply fill in your details below.