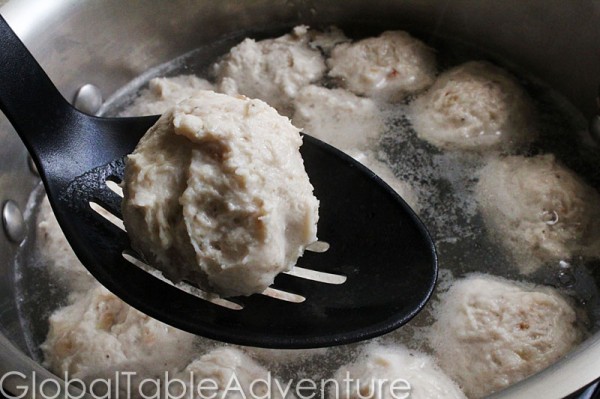 Makes about 16 2″ meatballs
Stuck in an Italian meatball rut? I've got the answer: cozy up to Asian-style Bakso meatballs. You'll be in good company – these mild and tender meatballs are beloved street food throughout Indonesia, East Timor and other nearby islands. You'll find them bobbing in soups, or thinly sliced and tossed in noodle and rice dishes. The meatballs can be made with beef, chicken, fish or shrimp.
Oh, and super thanks to you who voted on our Facebook Fan Page – your votes decided we should try bakso made with chicken. The mild chicken flavor is perked up with a dose of sautéed garlic and shallots. They are great in Bakso Noodle Soup and can be frozen for other uses.
Ingredients:
1 lb ground chicken
3 cloves garlic, crushed
1 shallot, minced
1/4 cup tapioca flour
1/2 cup crushed ice
1/2 tsp salt
1/4 tsp pepper
Method:
Gather the shallot and garlic. If you don't have shallot you could use a little red onion.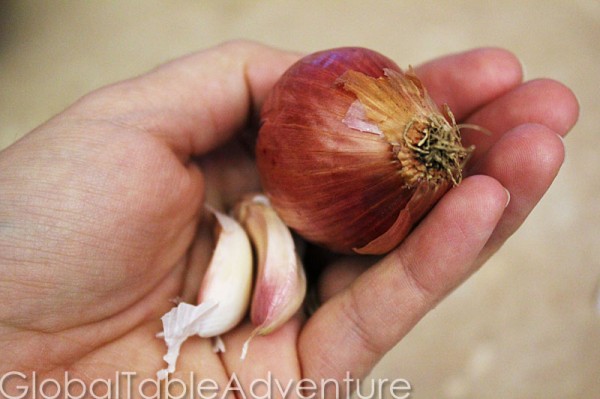 Chop the shallot and crush the garlic.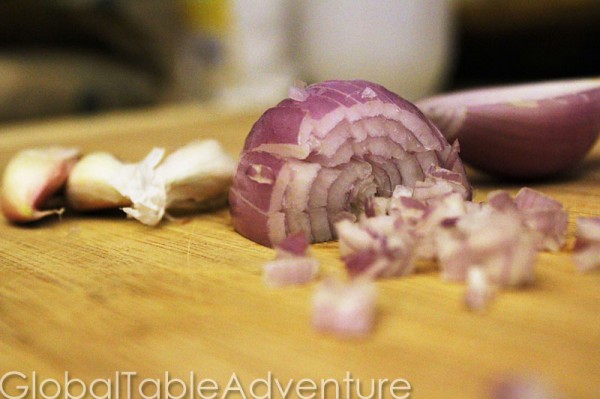 Cook in a little oil over medium heat…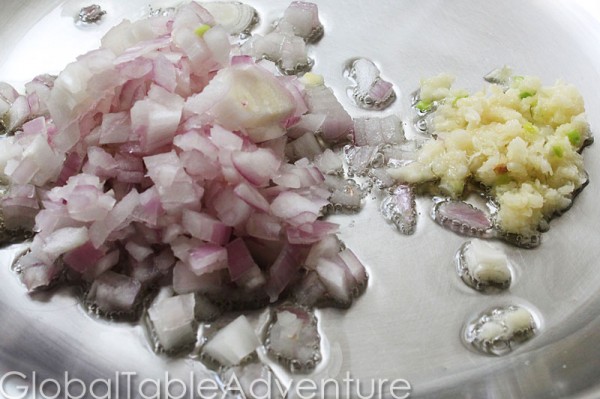 Until golden and caramelized. Set aside to cool completely.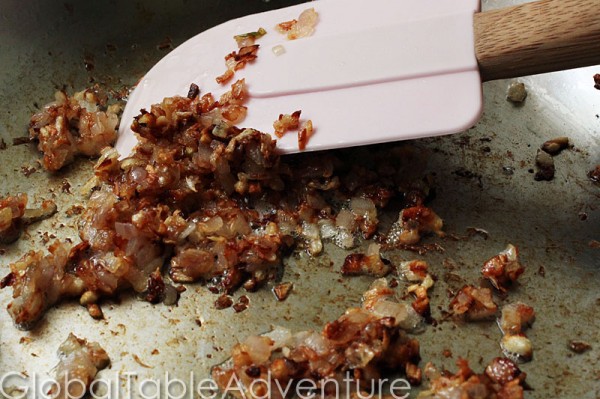 Now, get ready to make some noise.
In a food processor, pulse together ground chicken with the crushed ice. This will help make the meatballs light.
The noise kind of scared our new fish, Max (named after Max in Roswell… the T.V. show). Take pet precautions if necessary.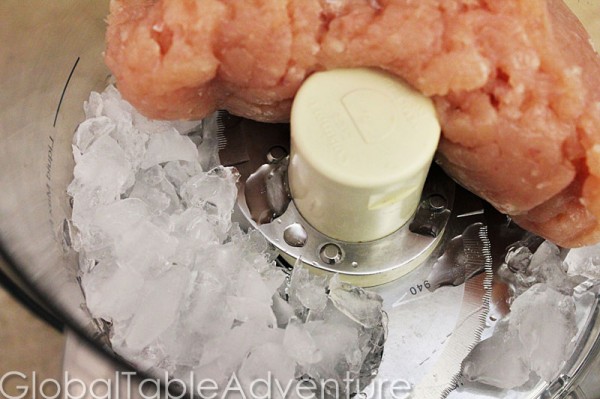 In a small bowl, whisk together tapioca flour, salt, and pepper.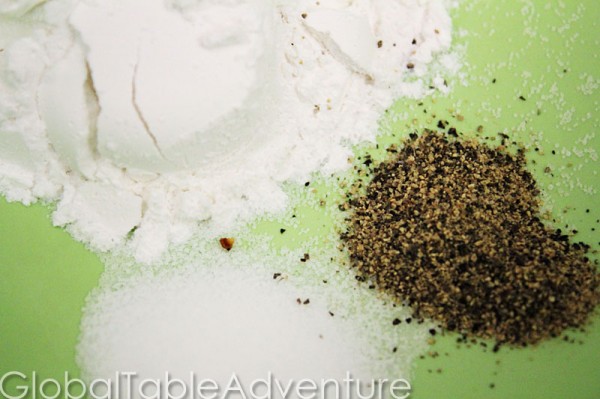 Add the flour mixture and the shallot/garlic mixture to the chciken.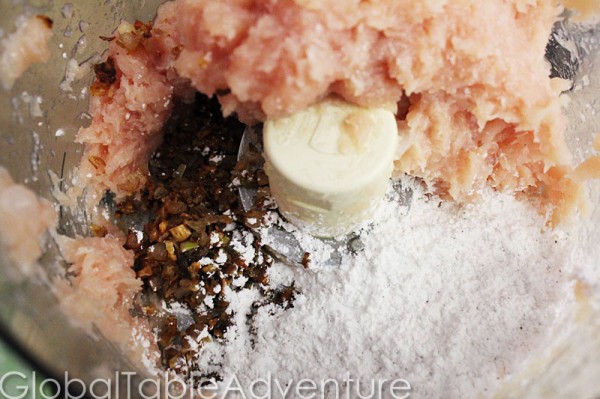 Form into balls using the two-spoon-drop-cookie method, and drop into simmering water.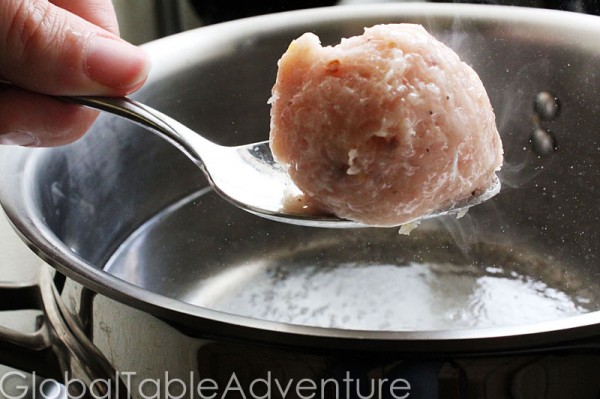 Cook until the meatballs float and are cooked through (about 8 minutes – but yours might take more or less time due to size differences – just cut one in half to be sure)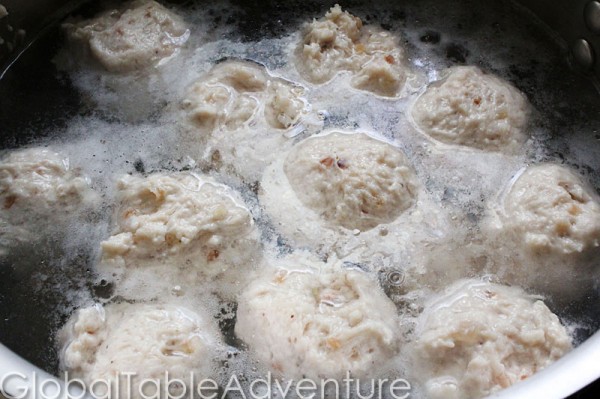 Scoop them out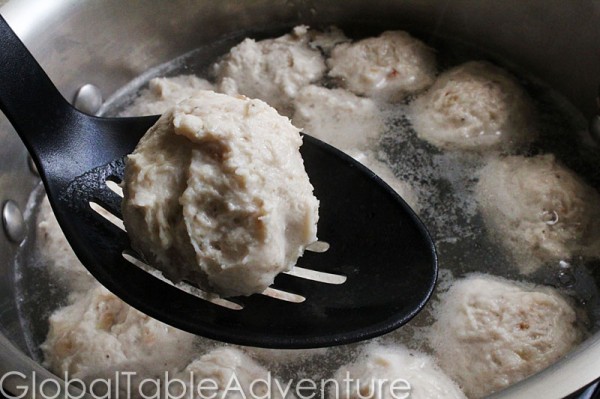 And add to noodles…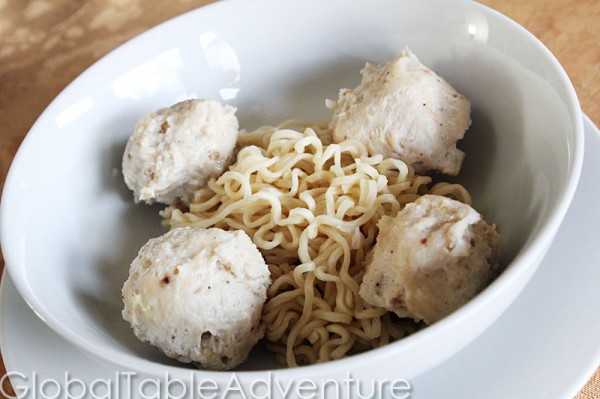 Or soups!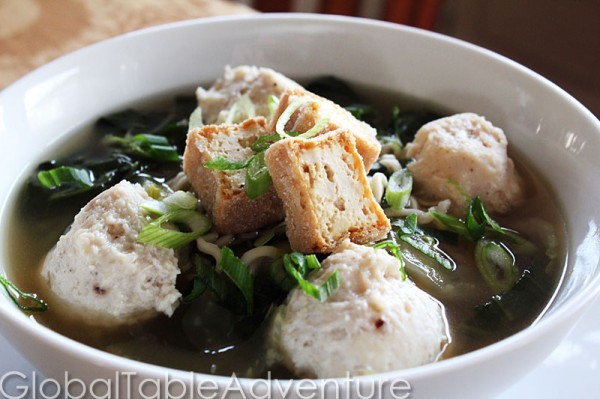 Tastes like "good"!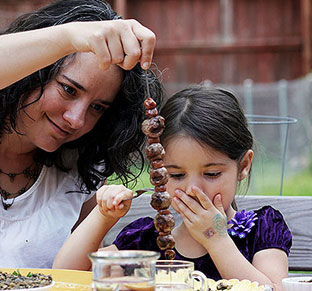 Hungry for more?
Be notified when National Geographic releases my memoir.
Simply fill in your details below.