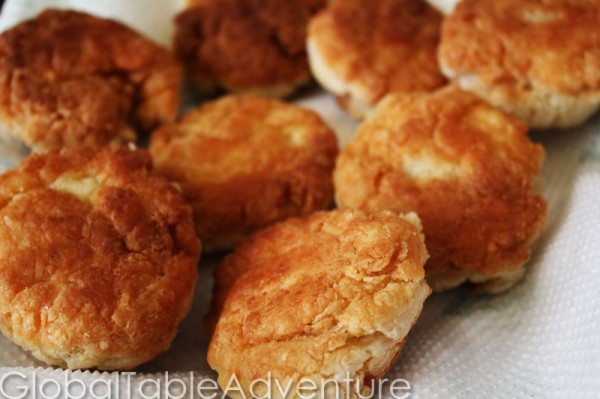 Makes 8
These biscuits don't need butter and jelly. They don't need gravy. Just eat them straight up, with a smile. Crispy and golden, they get their color from a boiling oil bath. Great for plunking into soups and stews, or alongside rice and beans.
Ingredients:
1 1/2 cups flour
1 1/2 tsp sugar
1 tsp baking powder
1/2 tsp salt
1 Tbsp butter
1/3 cup milk (a few drops more, if needed)
1/4 inch oil
Method:
Are you wearing a black shirt? You might want to switch it for a white one – this could get a little messy.
First of all, there's going to be white powder flying around everywhere when you whisk together the flour, baking powder, salt, and sugar. Unless you choose a big enough bowl.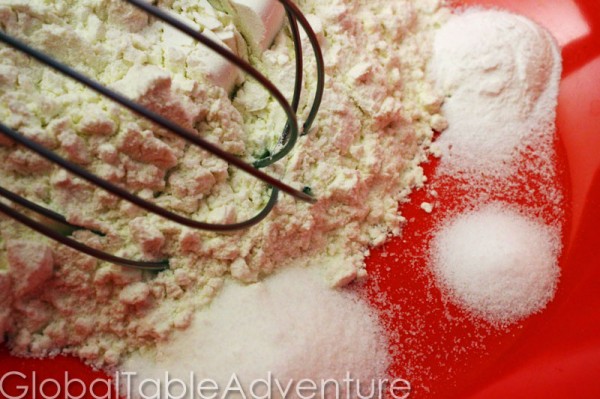 After whisking furiously, add a lump of butter. There's nothing better than a lump of butter. Unless you get grease stains on your shirt. Then, I suppose it won't matter what color it is.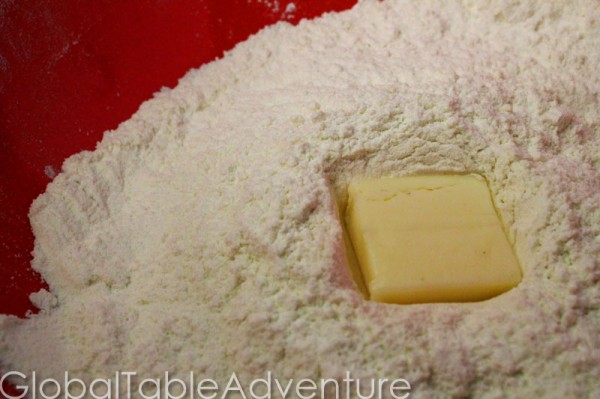 Use a pastry cutter or fork to break the butter up into pea-size pieces.
Add milk and mix until… a frowny face forms or…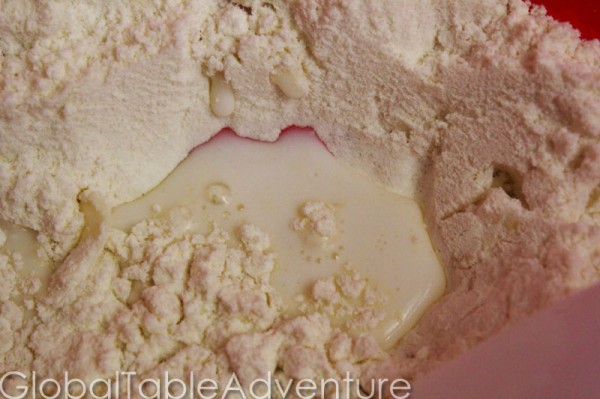 … a loose shaggy mass forms.
Hello, shaggy mass!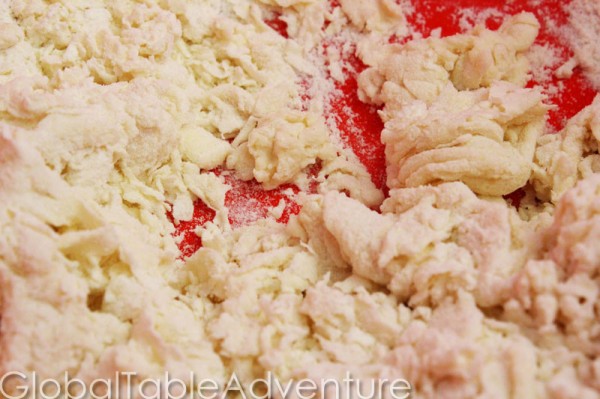 Press it together with your hands.
The dough will be stiff and a little dry. But… here's the magic: let the dough rest 10 minutes and you"ll have a totally different dough – soft, pliable and pretty easy to work with.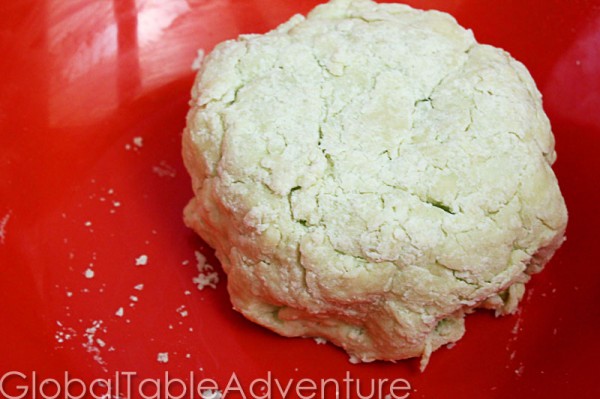 Do you have flour on your shirt yet? If not, you're doing better than me.
Heat up a 1/4″ of vegetable oil in a large skillet.
Meanwhile, divide dough into 8 pieces and shape into flat discs. They should be 1/2-3/4 inch thick.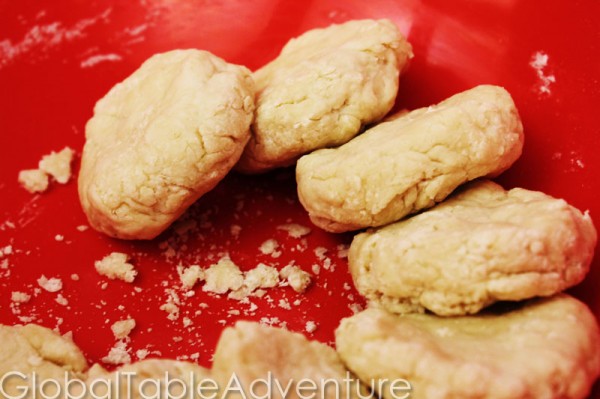 When the oil is hot (almost smoking), add the dough and cook on each side until golden brown.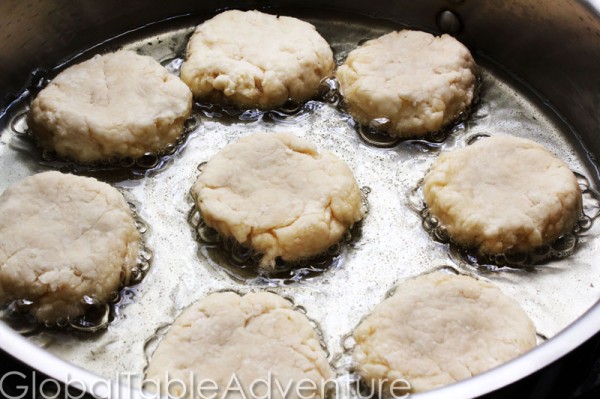 You'll want to flip them when they look like this..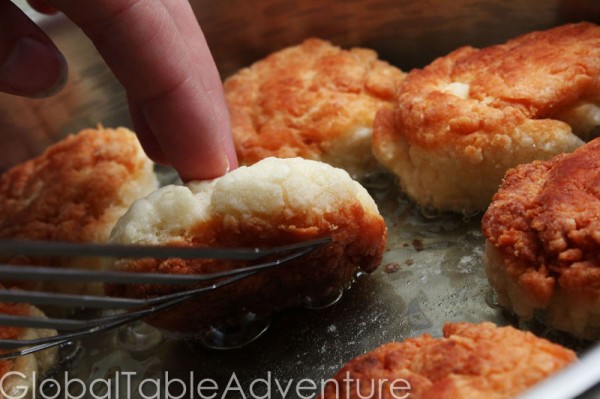 Yum.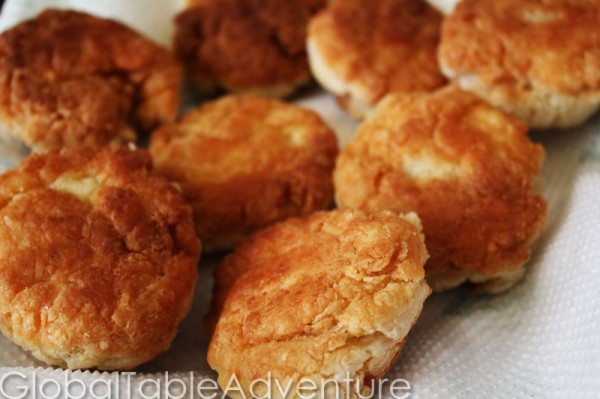 Really, really yum.
Eat immediately.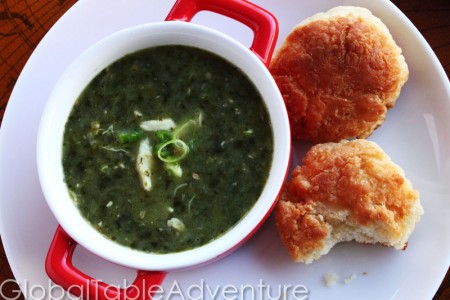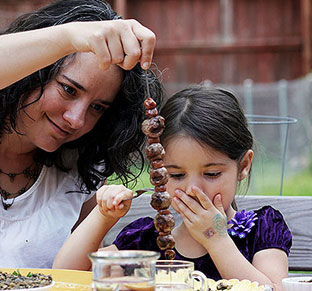 Hungry for more?
Be notified when National Geographic releases my memoir.
Simply fill in your details below.