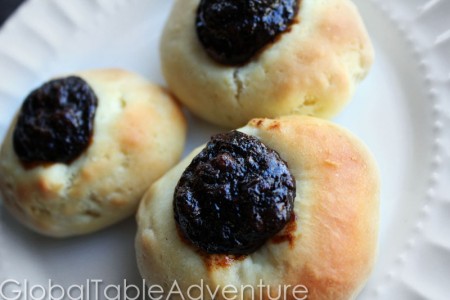 Makes 2 Dozen
This mildly sweet prune filling can easily be modified to suit your tastes – add more spices, thin it out with extra water… the options are endless.
Ingredients:
12 oz prunes (or dried apricots)
1/2 cup water
1/2 tsp cinnamon
1/2 cup sugar (or to taste)
1 batch Refrigerator Dough for Kolaches & Klobasneks
Method:
Roll up your sleeves and grab a 12 oz bag of prunes… Hello Mr. & Mrs. Newman!
NOTE: If you don't like the word prune, feel free to say "dried plums" – this always makes Mr Picky feel better. Otherwise he claims I'm trying to serve him "old lady" food.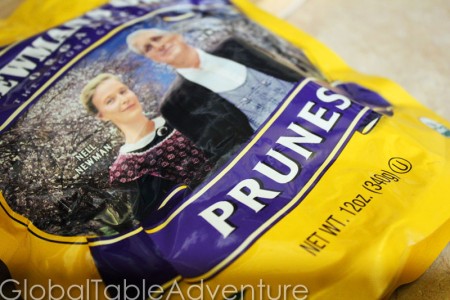 Place your "old lady" prunes, or hip "dried plums" in a small pot with water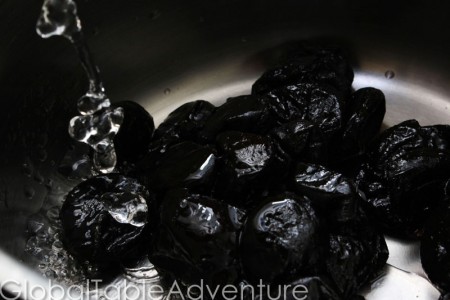 Cinnamon…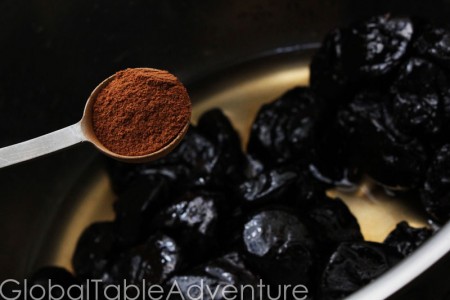 And snow white sugar…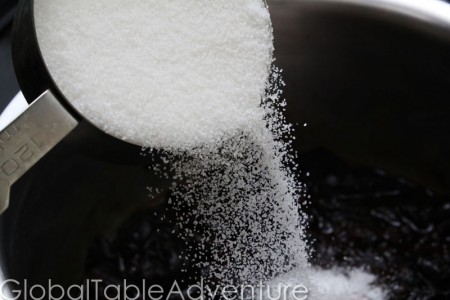 Simmer uncovered for about 15 minutes.  Meanwhile, empty the dishwasher or write a thank you note.
The prunes will get soft and start breaking apart. Help them along by pureeing with an immersion blender…  Taste the puree  and decide – more sugar? cinnamon? water? Adjust and then set aside to cool.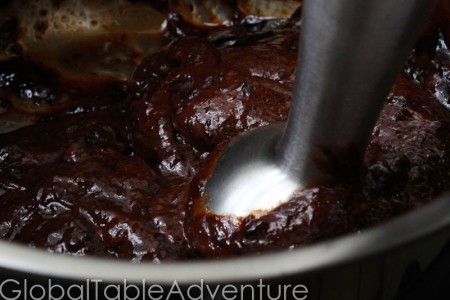 Next, working with 1/2 the Refrigerator Dough for Kolaches & Klobasneks at a time, pinch off small balls…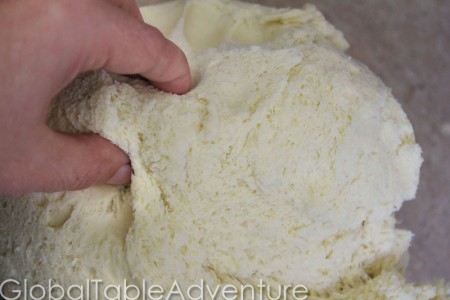 and place on lined baking pans. If you use all the dough, you'll need two baking pans.
Let rest 20 minutes.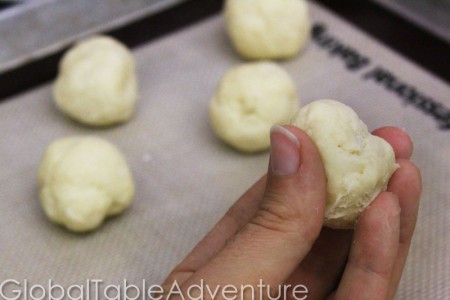 Then, press your thumb into each ball several times to make a nice well for the filling. Make it as flat as you can, since you don't want it to puff up and spill your filling all over the place. That would be awful… life as you know it would be over.
Mainly because you'd have to start all over again.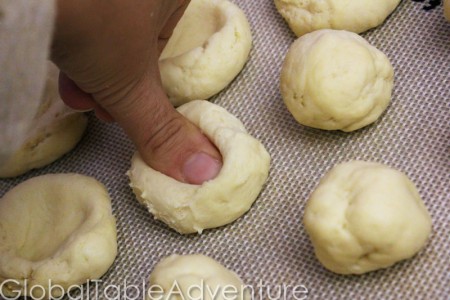 Use a piping bag or ziplock baggie with a corner cut off to disperse the filling.
Preheat the oven to 375F and let the Kolaches rest.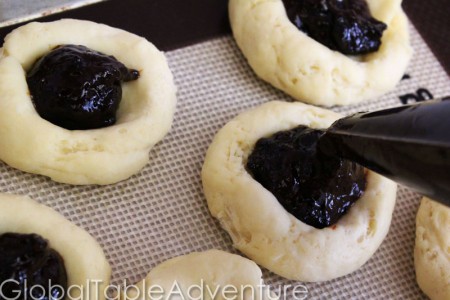 Bake for about 15 minutes, or until golden. Pull out of the oven and brush with melted butter.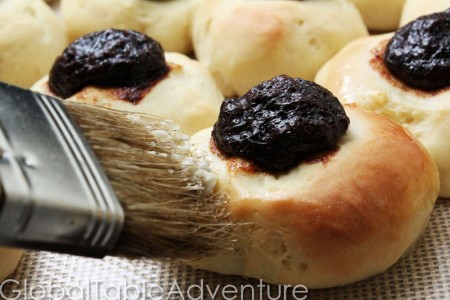 Now – this is very important…
Enjoy a little bite of the Czech Republic immediately!  Don't wait all day, or they'll dry out on you. But don't burn your tongue either.
Mainly, just enjoy!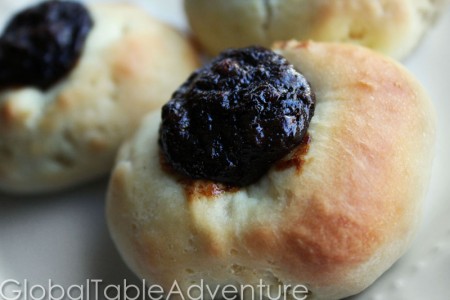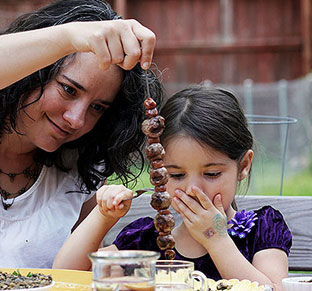 Hungry for more?
Be notified when National Geographic releases my memoir.
Simply fill in your details below.