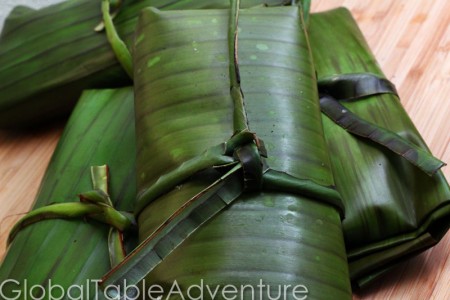 Serves 4
Steaming fish in banana leaves – extremely common in Africa – results in a light, healthy dish. Liboke is a congolese word (in the Lingala dialect) for packets of food cooked in banana leaves.
Ingredients:
4 fish fillets (I used tilapia, you can use any white fish you like)
4 banana leaves (or sheets of aluminum foil)
1/2 onion, thinly sliced
1-2 tomatoes, thinly sliced
lemon juice, to taste
salt
cayenne pepper
Method:
First, prepare the banana leaves.
Trim off the tough side of the leaf.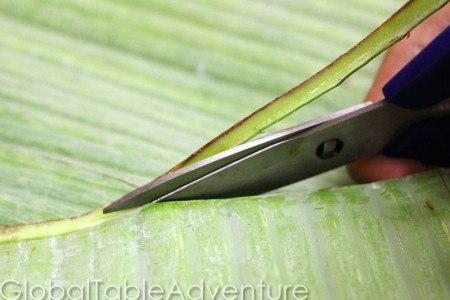 Then run the leaf quickly over a flame to soften it and make it more pliable. When it changes from dull to shiny, it is soft enough.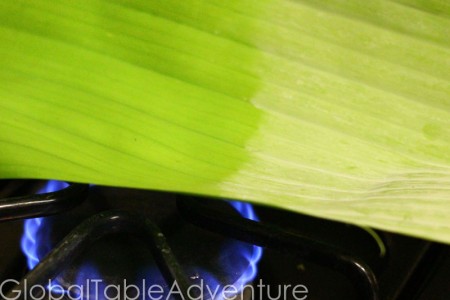 Next, assemble the liboke.
First the onions.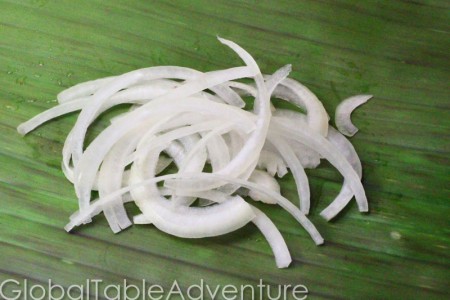 Then, a few tomato slices. Jewl red and just as juicy.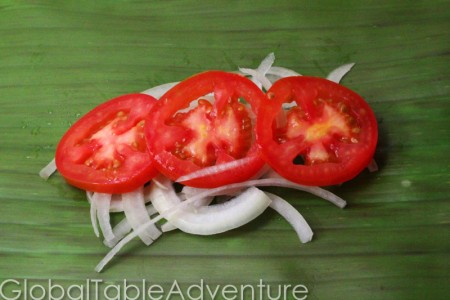 A pristine fillet of fish. No square, pressed fish here!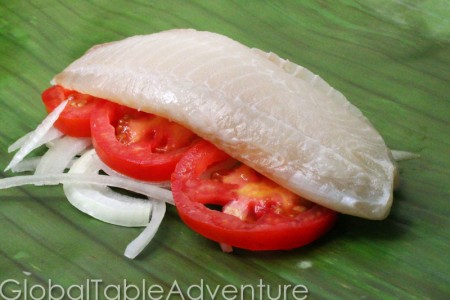 Sprinkle with a bit of cayenne, if you dare!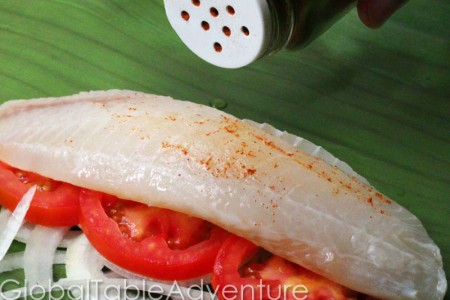 Or just a bit of lemon juice.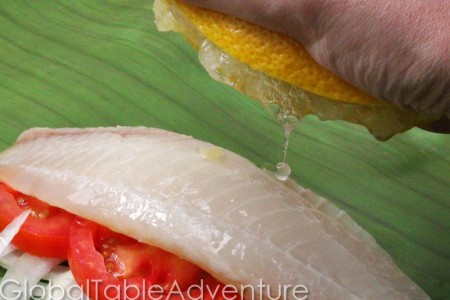 Once you have everything in there, fold up the leaf like a burrito.
Top down.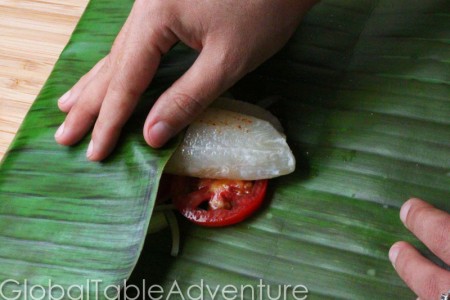 Then, bring the bottom up.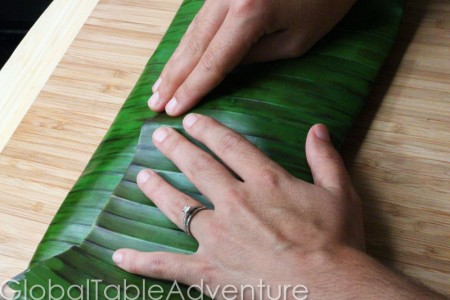 Fold the left side to the right.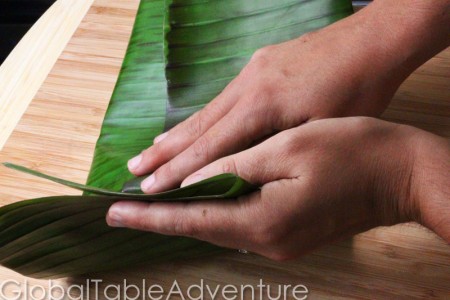 And the right side, fold over, to make a smooth edge.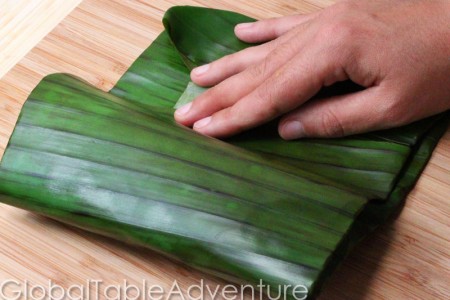 Then fold the left over, to the right.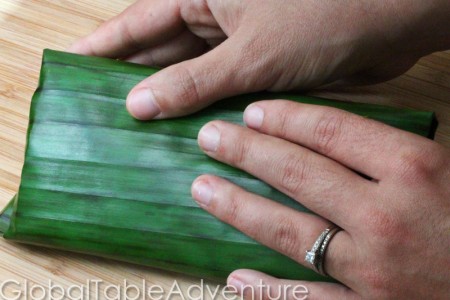 Tie with strips of banana leaf and steam for about 20 minutes.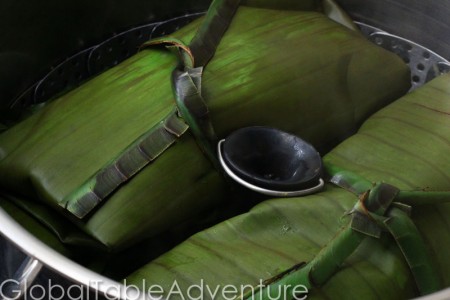 Everything takes on the beautiful flavor of the banana leaves.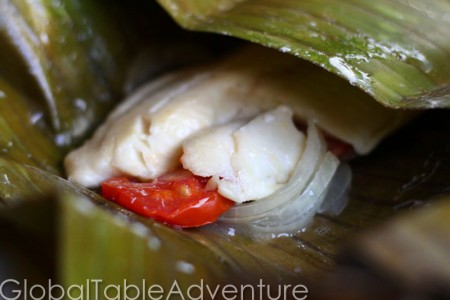 Delicious.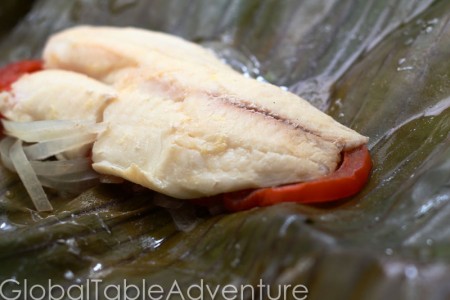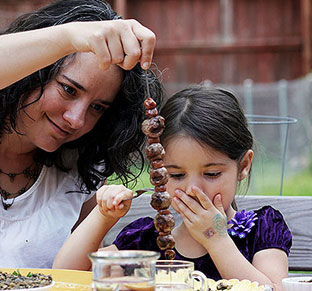 Hungry for more?
Be notified when National Geographic releases my memoir.
Simply fill in your details below.