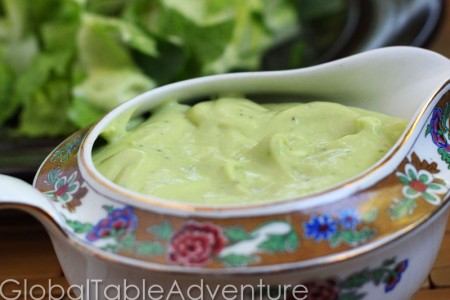 Makes about 1 cup
Thick and rich, this dressing will add South American flavor to any salad. Also, try it as a dip.
Ingredients:
2 avocados
2 limes, juiced
2 Tbsp white wine vinegar
1/2 cup olive oil (or to taste)
salt
pepper
1 Tbsp chopped cilantro
Method:
Scoop the flesh of two ripe avocados into a blender. These ones were so ripe, they were buttery-good.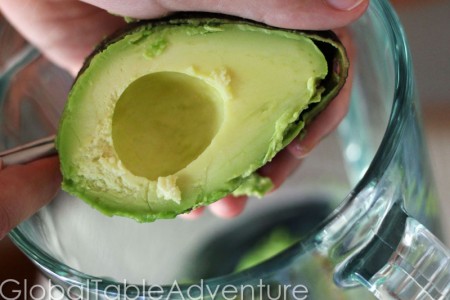 Add the juice of of two limes. There's no substitute for the tart zing of lime juice.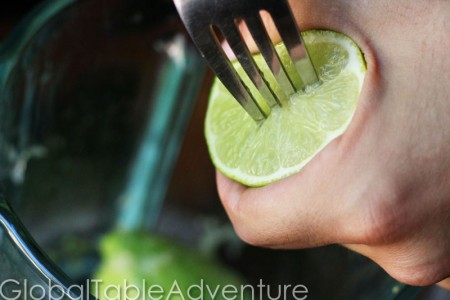 And a healthy pinch of fresh cilantro for even more South American flavor. You don't have to chop it too finely because the blender will help you out. Thank goodness for modern appliances.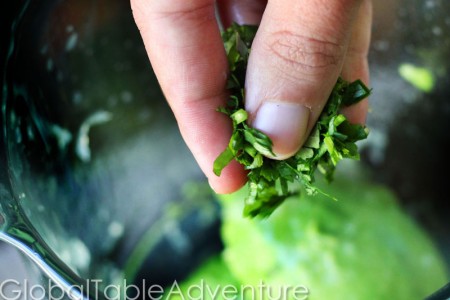 Season with salt and pepper.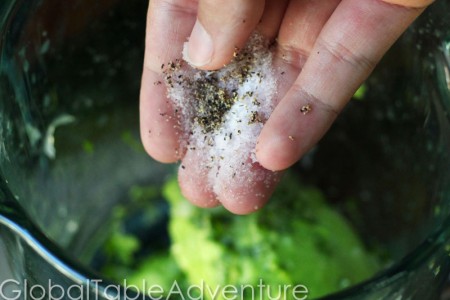 Blend things up a bit. While the machine is still running, pour some olive oil through that peep hole in the top of your blender.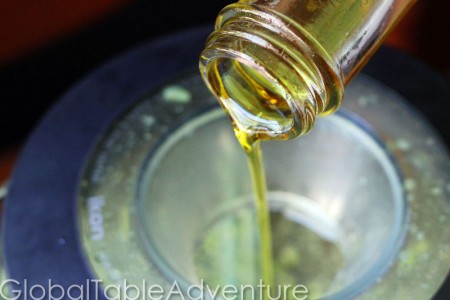 Oh and don't forget a splash of vinegar for a little extra pucker.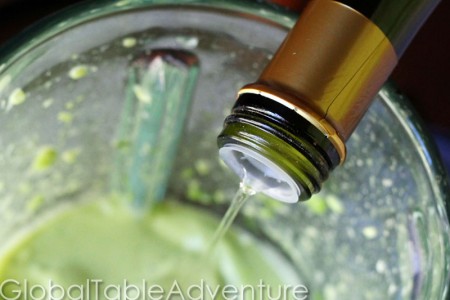 Spoon into a serving bowl and use on salads or as a dip for veggies or corn chips.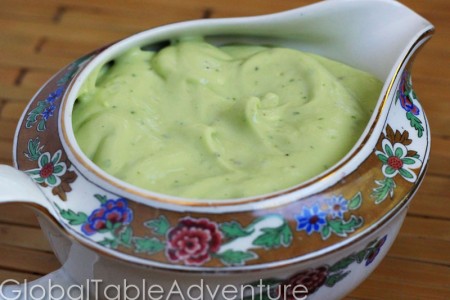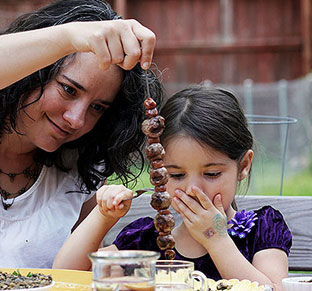 Hungry for more?
Be notified when National Geographic releases my memoir.
Simply fill in your details below.