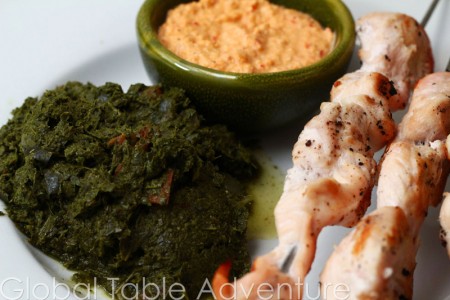 Serves 4-6
Cassava leaves are highly fibrous, dense and grassy. We found ours frozen and "ground" at Ebutte Tropical Market – which saved us a lot of sweat around a mortar and pestle. You could easily double the aromatics in this recipe as the flavors rather get lost behind the domineering cassava.
Ingredients:
red palm oil
1 large onion, chopped
2 tomatoes, chopped
1 1/2 lbs fresh ground cassava leaves
1 Tbsp peanut butter
water
salt
pepper
Method:
Thaw out some fresh ground cassava leaves.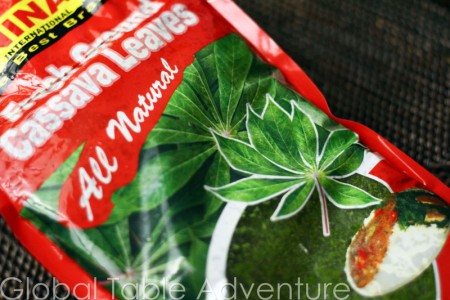 Over medium heat, cook chopped onion in a drizzle of red palm oil.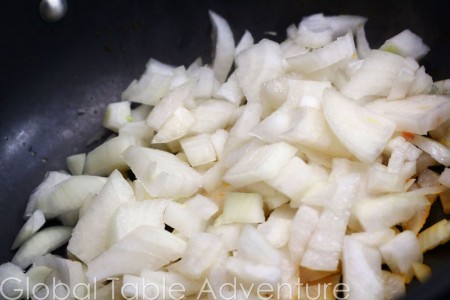 Note how the oil stains the onions gold. Add tomatoes.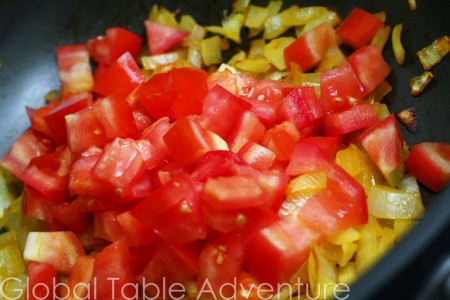 And the cassava leaves. The smell will transport you to hay-ville. If such a place exists.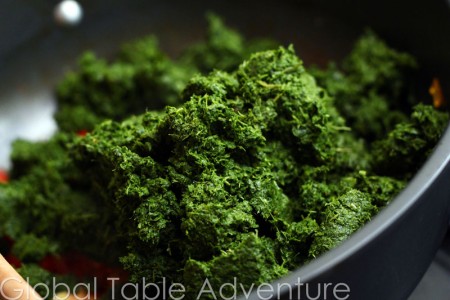 Add enough water to keep things moist and sludgey, so that the mixture doesn't burn. Bring to a simmer.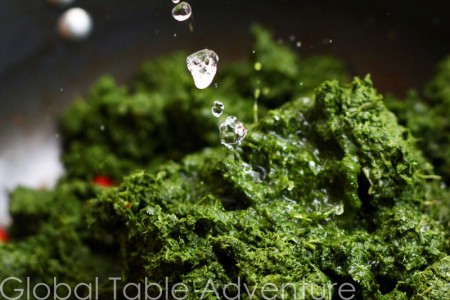 Stir in peanut butter.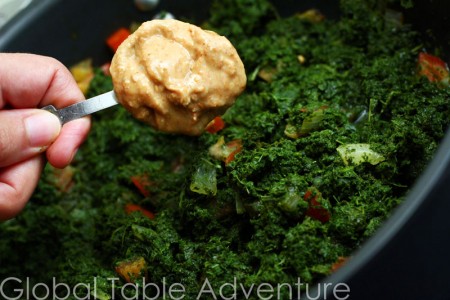 Stew over low heat, covered, for about 30 minutes. Serve immediately with an Adventurous spirit.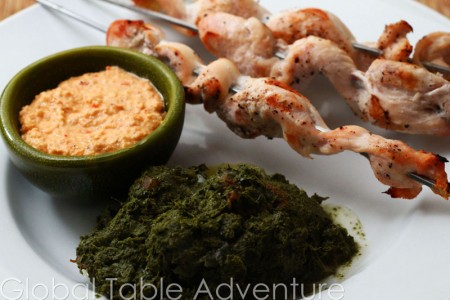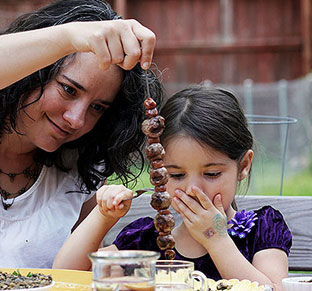 Hungry for more?
Be notified when National Geographic releases my memoir.
Simply fill in your details below.