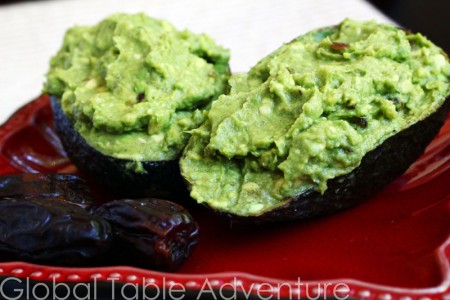 Serves 2-4 as a dip
4-6 as a sandwich spread
This dip/spread is a happy blend of sweet and creamy. In Cape Verde, they call this a salad and serve it with shrimp or prawn nestled on top. Personally, I like it spread on a hot turkey panini. If you want to add a kick of flavor, splash in a capful of brandy. (We omitted this step so that Ava could sample the dish).
According to Duffy in Cape Verde: "Cape Verdeans put sugar on [avocados], and not just a little bit of sugar but so much sugar that you can't even taste the avocado." In this recipe, natural dates (a popular north African ingredient) provide a similar sweetness.
Ingredients
2 ripe avocados
1-3 dates, minced
Capful of brandy (optional)
Method:
Scoop out the buttery flesh of two avocados and place in a mixing bowl. Reserve the shells.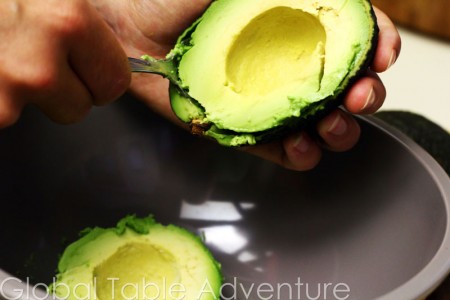 Remove the seed from each date, then mince it up. Dates are incredibly sweet and sticky, so the minced dates clump together.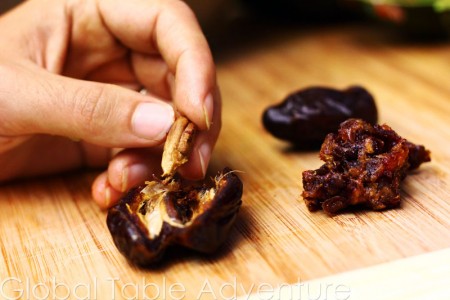 Add the dates to the avocados. I would do one at a time so that you can adjust to the sweetness you like.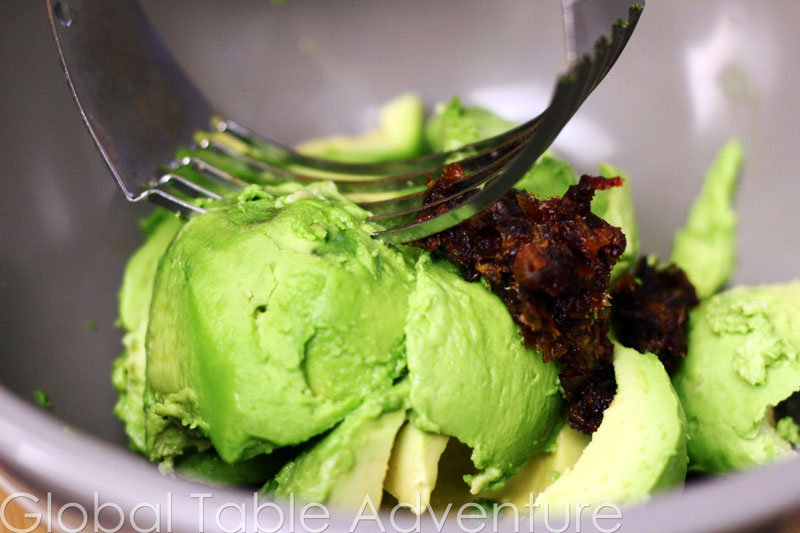 Mash together and spoon back into avocado shells.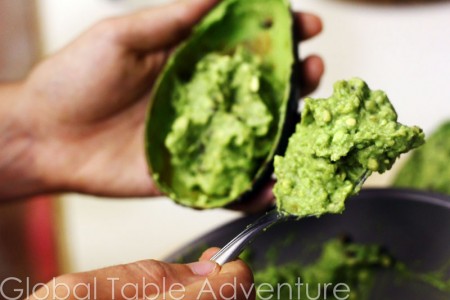 Serve cool with extra dates on the side.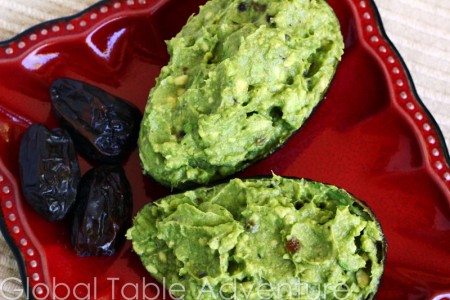 Enjoy!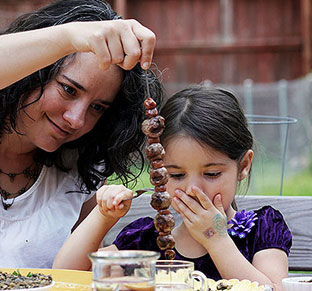 Hungry for more?
Be notified when National Geographic releases my memoir.
Simply fill in your details below.