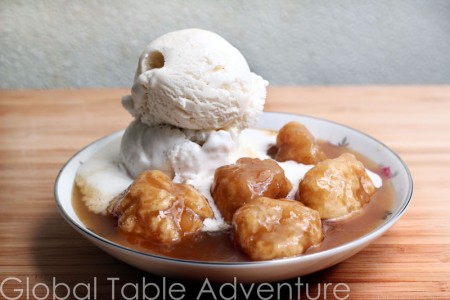 Serves 4
Hot, sweet, syrupy Grandpères served with two scoops of cold vanilla ice cream. Genius. And we have generations of Canadians to thank for keeping this age-old recipe alive. You can eat this for breakfast or dessert. Or a midnight snack.
Ingredients:
For the dumplings:
2 – 2 1/4 cups flour
1 Tbsp baking powder
1/2 tsp cinnamon
pinch of salt
3 Tbsp butter
3/4 cup whole milk
For the cooking liquid:
2 cups maple syrup
1 1/2 cups water
Method:
In a large bowl, mix together flour…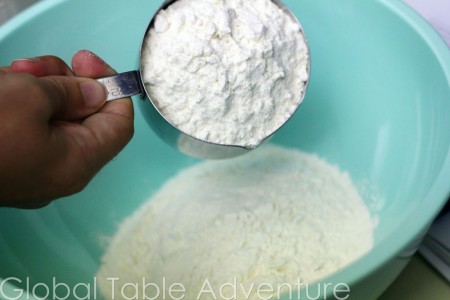 … start with two cups and add more if you need to.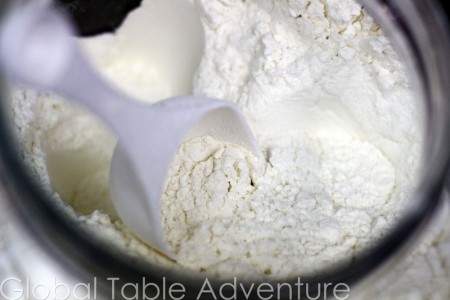 Stir in the baking powder…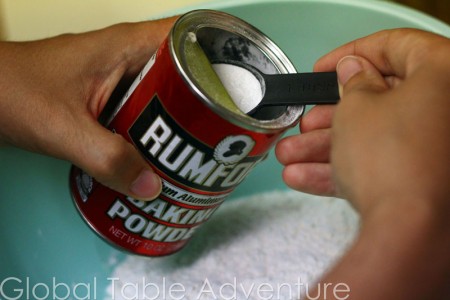 A scoop of cinnamon (or Sin as my mom likes to call it)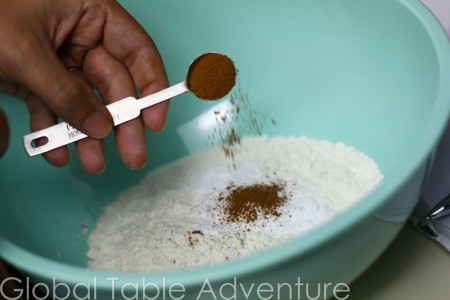 Whisk together with a pinch of salt. Can you see Keith?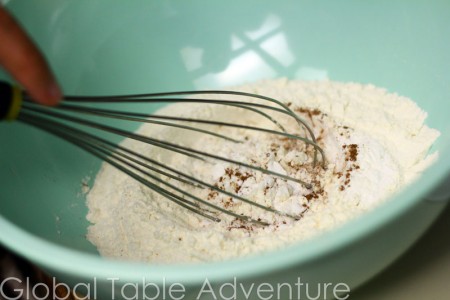 Now add some buttery goodness. Cut it into the flour with a pastry cutter. Stop when the butter is pea-sized.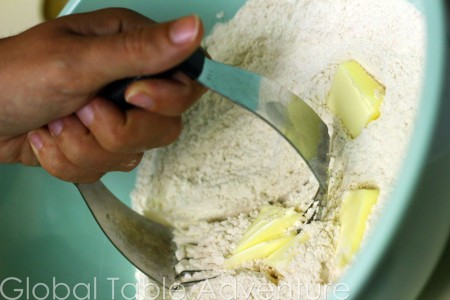 Next comes the milk.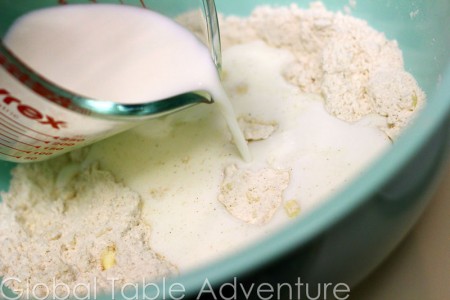 Mix it together until it forms a loose mass, like wet bread dough.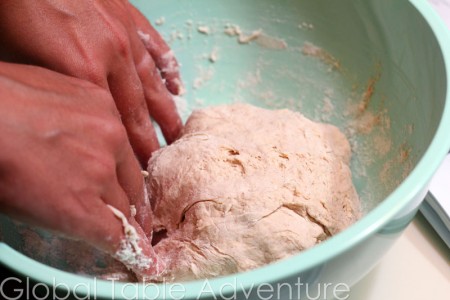 Add water to a pot… make it a wide one. You'll see why in a few pictures.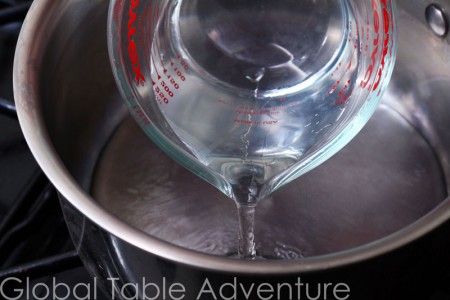 Don't forget the maple syrup. Use the best quality you can afford. No imitation syrup, please… at least for our Canadian Global Table.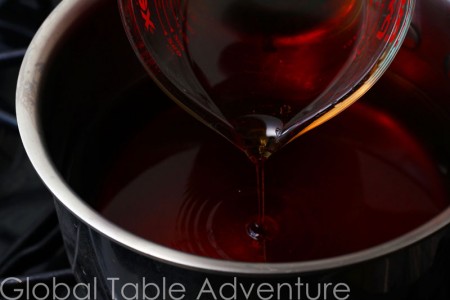 Bring to a simmer. I wish this was a hot tub. Yum.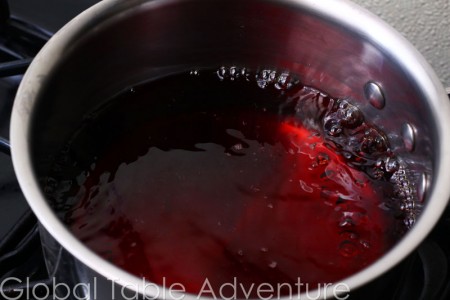 Drop in the dough..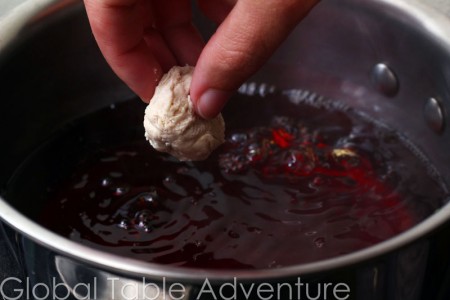 one at a time…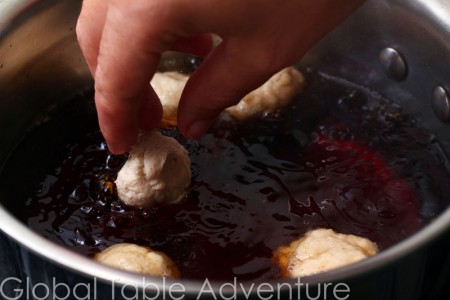 Whoops. Getting crowded in here.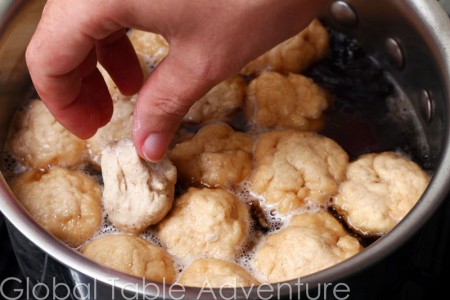 This definitely isn't going to work. Time to pour molten syrup and dough into a wider pot.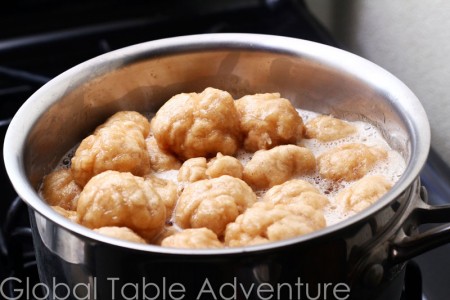 Presto… chango! Ahhh… much better.
Simmer gently for about 20 minutes.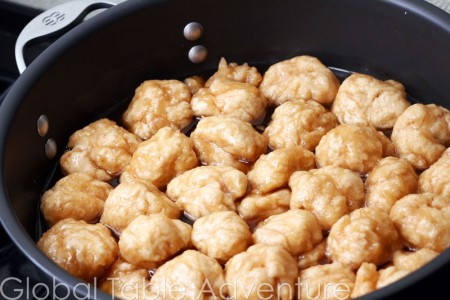 You can eat these plain, swimming in the cooking liquid.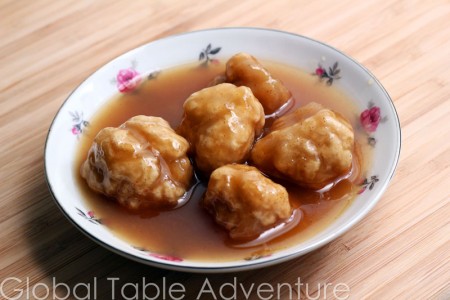 Yum!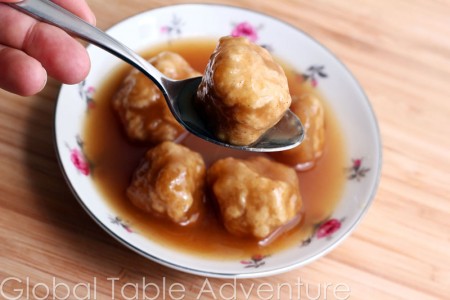 Or with a scoop of vanilla ice cream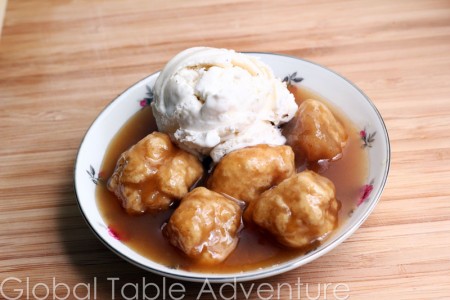 Or two!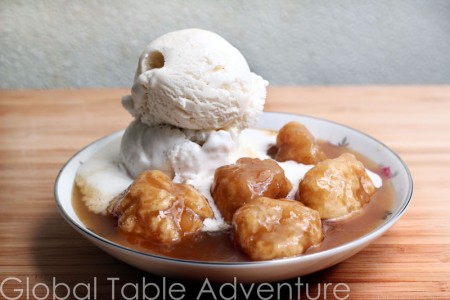 You better eat quickly though… before it melts away!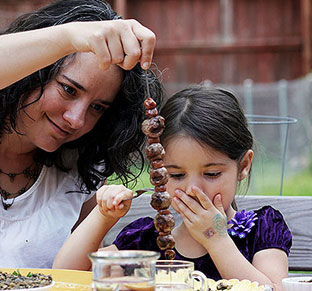 Hungry for more?
Be notified when National Geographic releases my memoir.
Simply fill in your details below.