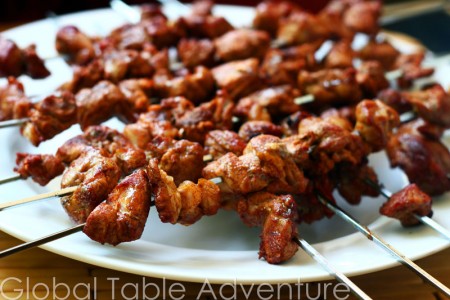 Serves 4
Borasheht (or brochettes/kabobs) can be any sort of skewered meat. In our recipe, tender pieces of lamb are marinated in a spicy sauce. As you bite into the lamb,  your mouth fills with a hint of cinnamon and garlic, mild tang from the vinegar, and a steady, creeping burn from the cayenne (about mild, on my scale).
NOTE: If you would like some extra heat on the side, try our Kan Kan Kan spice blend, popular in Burkina Faso.
Ingredients:
1/2 tsp paprika
1/2 tsp cinnamon
1/4 tsp cayenne
3 cloves garlic, crushed
salt, to taste
2 Tbsp vinegar
1 1/2 lbs lamb meat, cubed for skewers
Method:
1. In a small bowl, mix together paprika, cinnamon, cayenne, garlic, salt, and vinegar.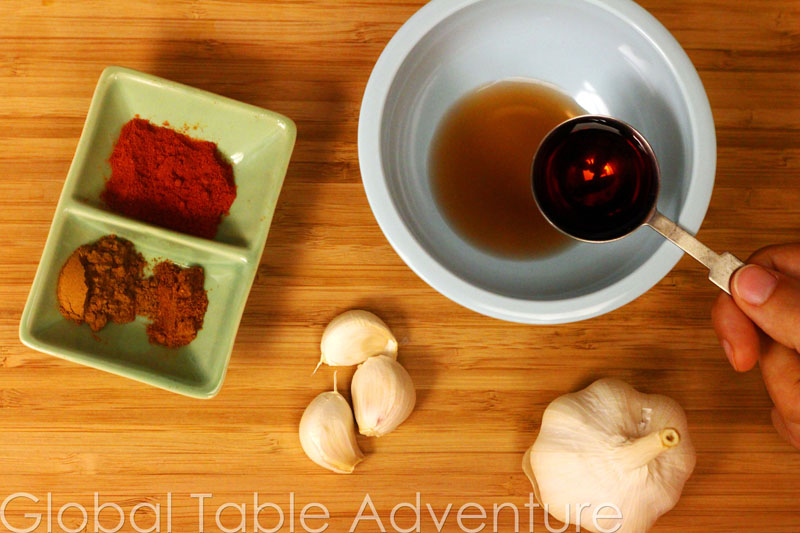 Have I told you recently how much I adore garlic?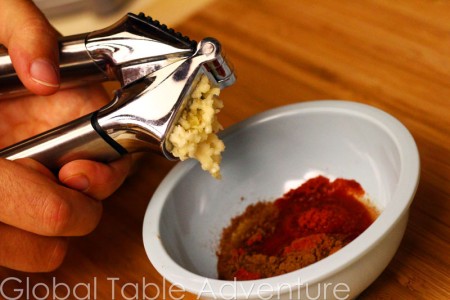 Salt not only adds flavor, but tenderizes the meat as well.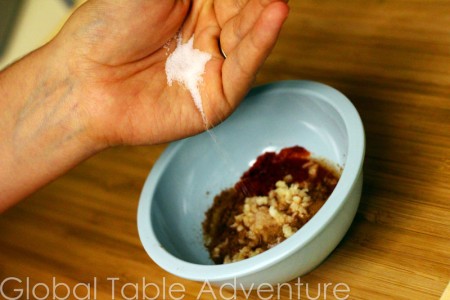 Give everything a quick stir. No power equipment needed here!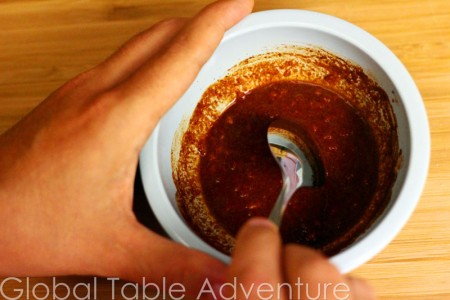 2. Rub marinade all over the lamb pieces. Refrigerate overnight, or for at least 3 hours.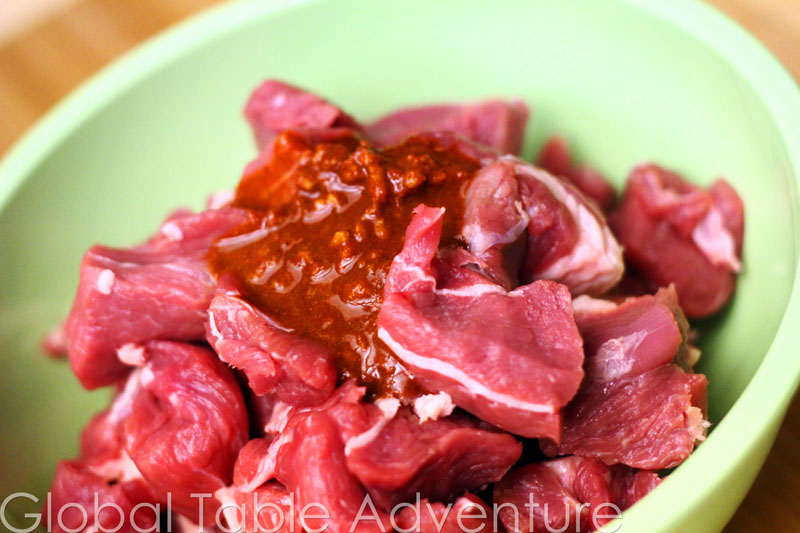 Keith snuck this photo when I wasn't looking. I would have changed my shirt. I would have done my hair. But he wouldn't let me redo it. Thank goodness love is blind. And blurry.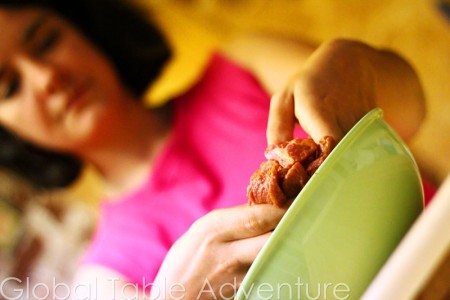 The next day: thread the meat onto the skewers (try to put large pieces together on some skewers, and small pieces on others).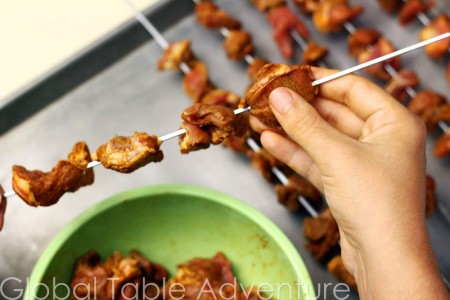 Cook on a medium grill. Make sure its nice and oiled so the meat doesn't stick.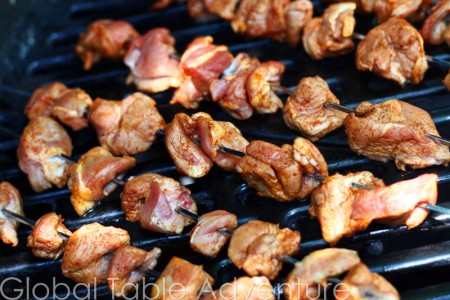 Flip the skewers to finish (you're aiming for medium).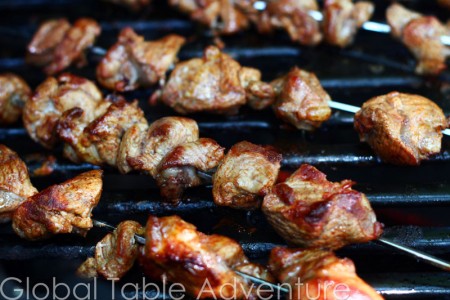 Serve as part of a Burkinabe feast!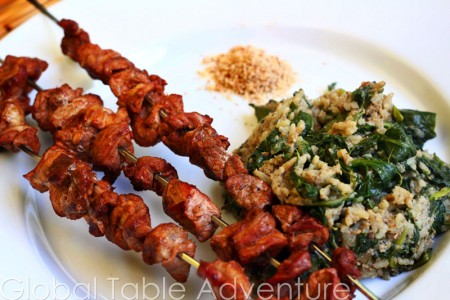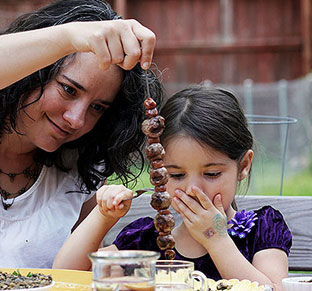 Hungry for more?
Be notified when National Geographic releases my memoir.
Simply fill in your details below.