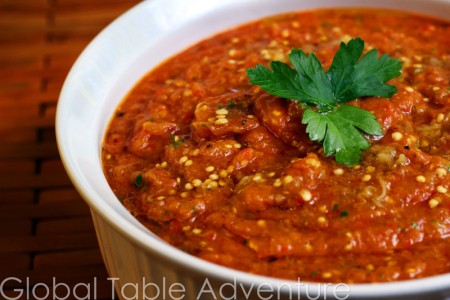 Serves 4-6
Kyopolou melds roasted, sweet peppers, eggplant, and ripe tomatoes to make a dipping sensation. Serve with pita bread or alongside white fish.
Be sure to prepare a day ahead (or at least several hours) so that the flavors can properly distribute. Otherwise the garlic will be too sharp and bitter. If you simply must serve this dish right away, use less garlic.
Ingredients:
3 eggplants
4 red bell peppers
3 tomatoes (I used roma)
2-5 cloves garlic
fresh parsley, to taste
1-2 Tbsp red wine vinegar
olive oil, as needed
salt
pepper
Method:
1. Rinse and poke holes in the eggplant. This prevents unsightly explosions.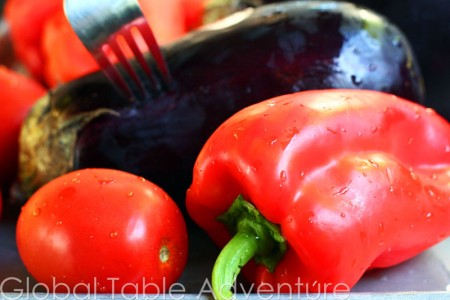 2. Roast eggplant, bell peppers, and tomatoes on a medium-low grill for about an hour, flipping once. You may also cook them at 350F in a conventional oven.
NOTE: For a mellow garlic flavor, you may roast the cloves. Wrap in foil and remove when soft and sweet – about 30 minutes.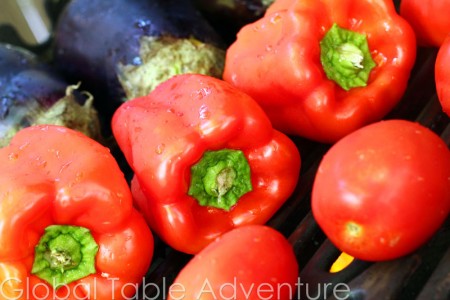 Everything will get all wrinkly and charred.
I know what you're thinking.
Looks like "ew."
I promise you, wrinkly and charred is where the flavor's at!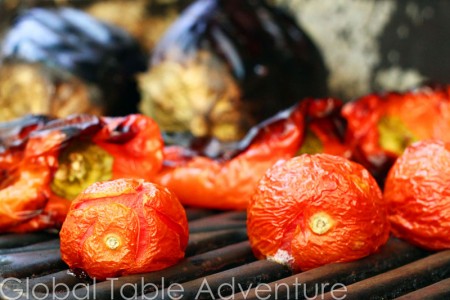 As you scoop the eggplant out of the charred skin, the flesh retains some of the smoky flavor.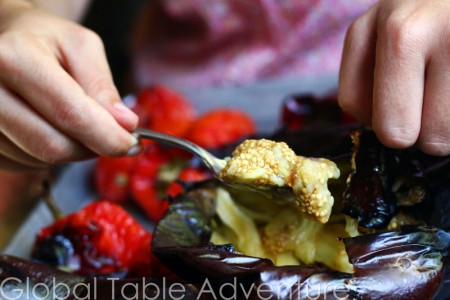 The same for the peppers – simply peel off the tough skin and, underneath you have soft, sweet, red magic.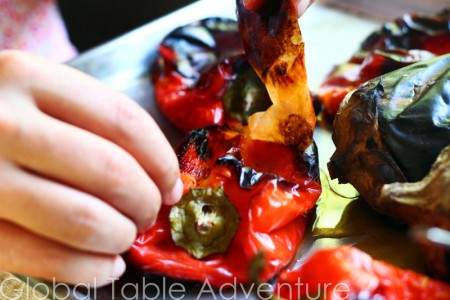 Be sure to drain off the extra juices from the roasted veggies, especially the eggplant.
This being my first time to use my new food processor, I had no idea that they leak from the center when there is too much liquid.
Oops.
Add a splash of vinegar to brighten the flavors up.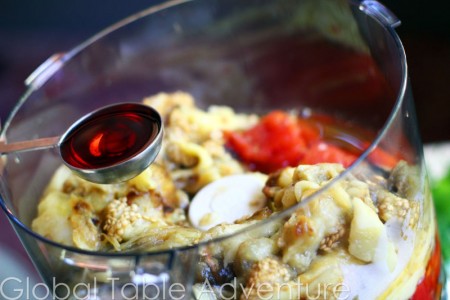 Add a little garlic or –  in my case – a small army. Crush it before adding.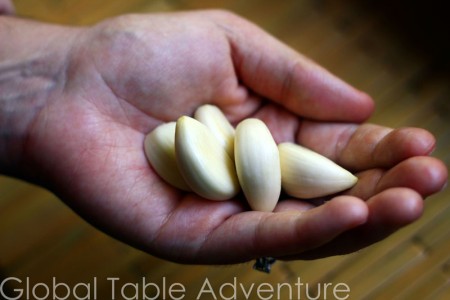 Throw in a handful of parsley and drizzle in a little olive oil. But be careful of that pesky overflow.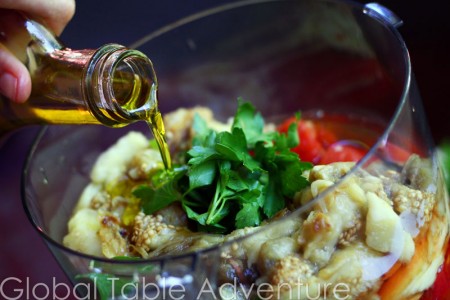 Give it a quick whirr-buzz until blended.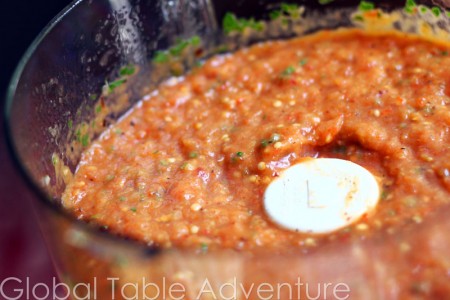 Put in a bowl with a leaf of parsley, and serve  the next day at room temperature or chilled.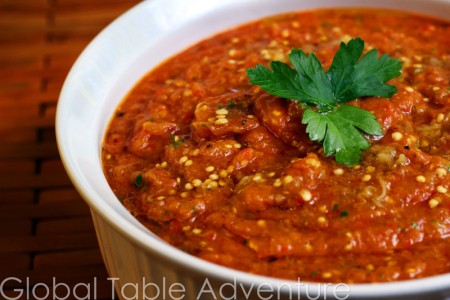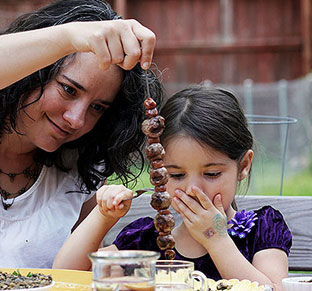 Hungry for more?
Be notified when National Geographic releases my memoir.
Simply fill in your details below.