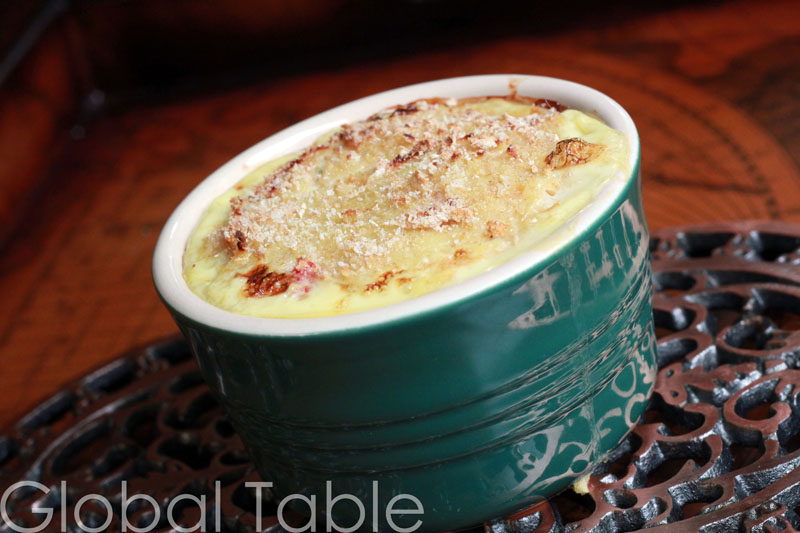 Serves 4
This crab dish is contains a classic Beninoise combination: onion, pepper, and tomato. Please use fresh tomatoes… I only had canned and the flavor of the can totally takes over (in a bad way). I know, I know. I should have my blog taken away from me for doing it, but I forgot to buy fresh at the store. Just proof that I'm human
Ingredients:
1-2 garlic cloves, minced
1/2 cup onion, minced
1/2 cup diced tomato (I didn't have fresh on hand so I had to use canned. I just chopped them a little finer)
1/2 serrano chili, minced (1 Tbsp of more mild jalepeno or even milder poblano can be substituted)
1/2 lb fresh lump crabmeat
3 medium eggs
salt & pepper
about 1/2 cup bread crumbs or gari
Method:
1. Preheat oven to 350F. Add garlic, onion, tomato, chili pepper, crabmeat, egg, salt, and pepper to a medium bowl.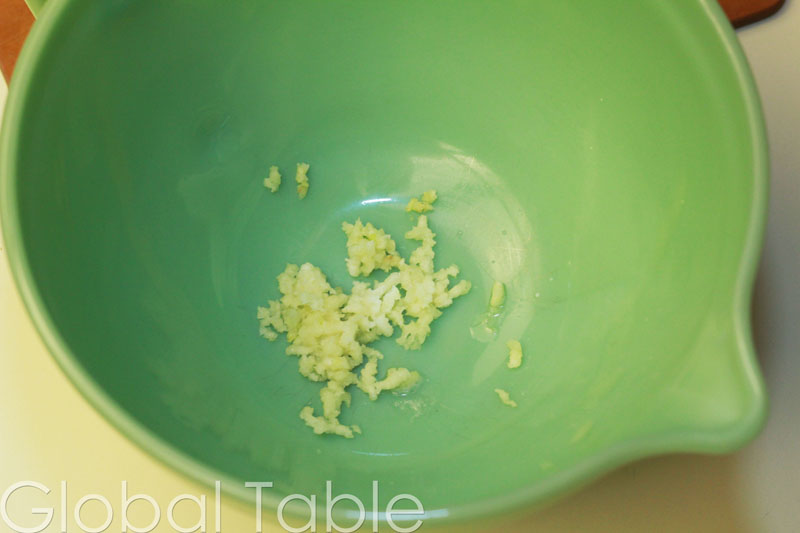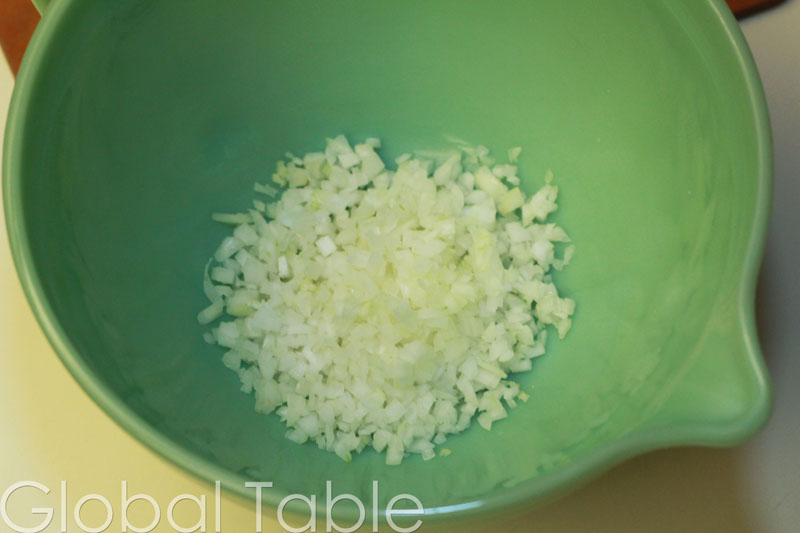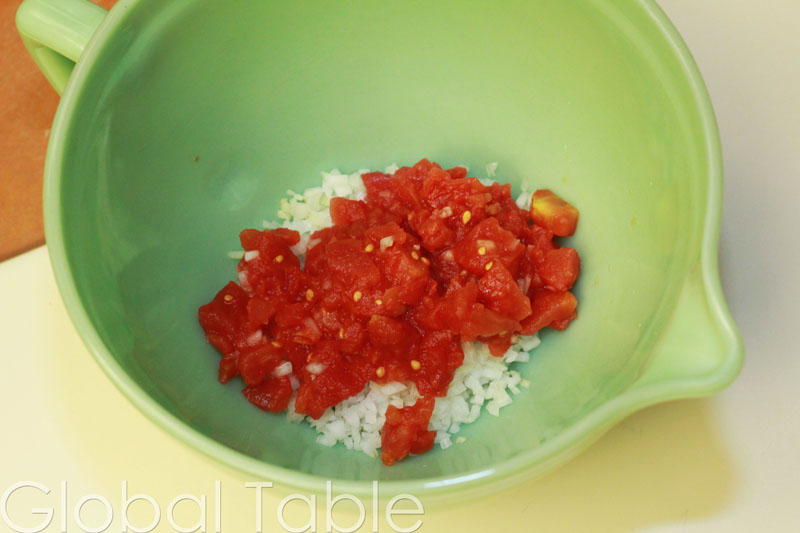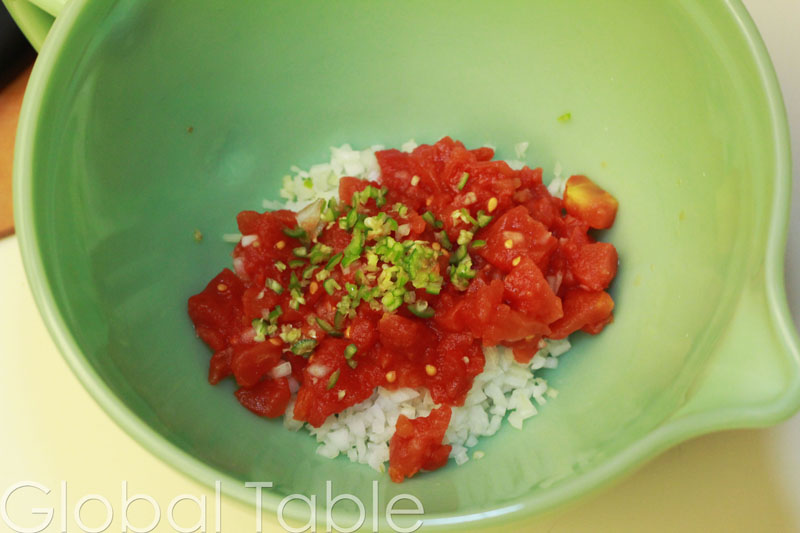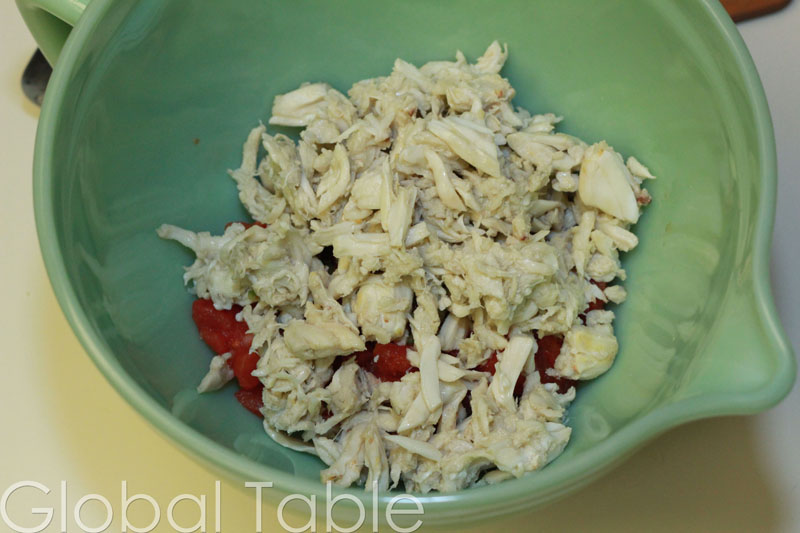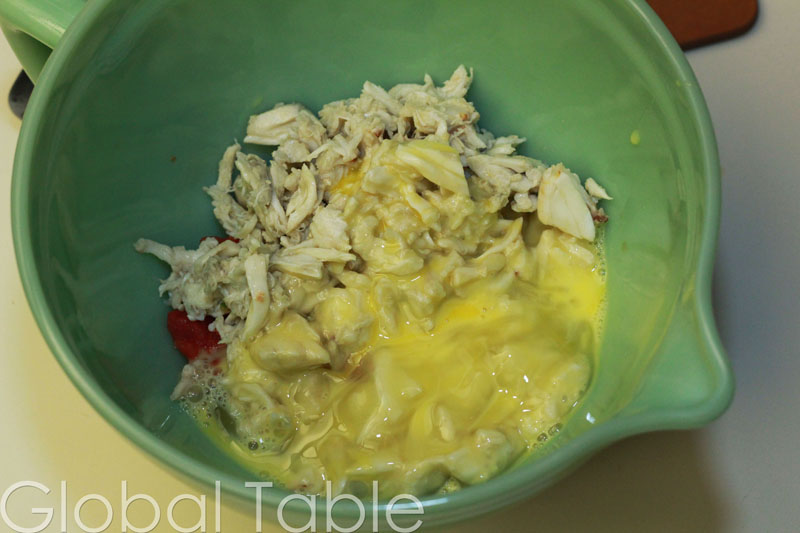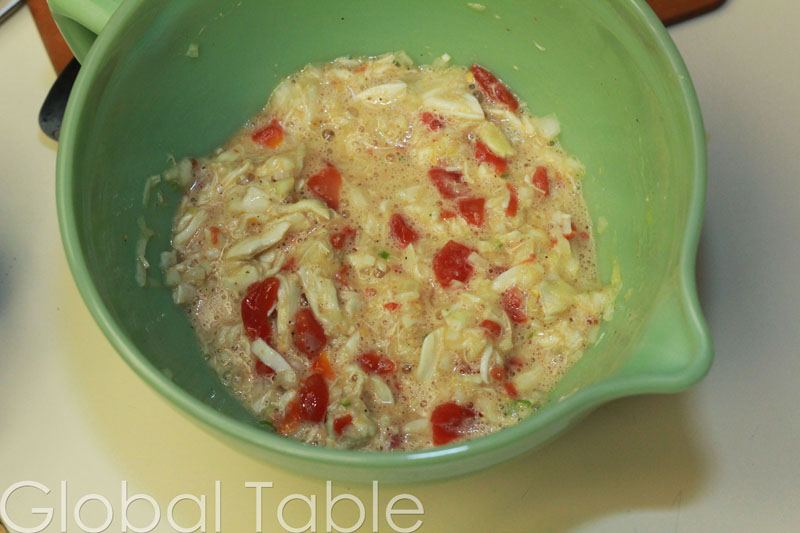 2. Spoon into 4 ramekins (these hold 3/4 cup ) (or clean crab shells, if you have access to them).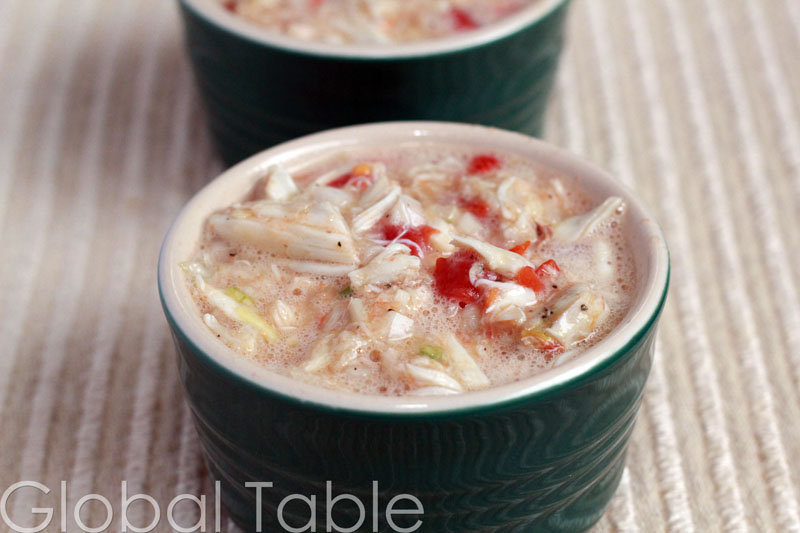 3. Sprinkle evenly with bread crumbs. I think I could have used more.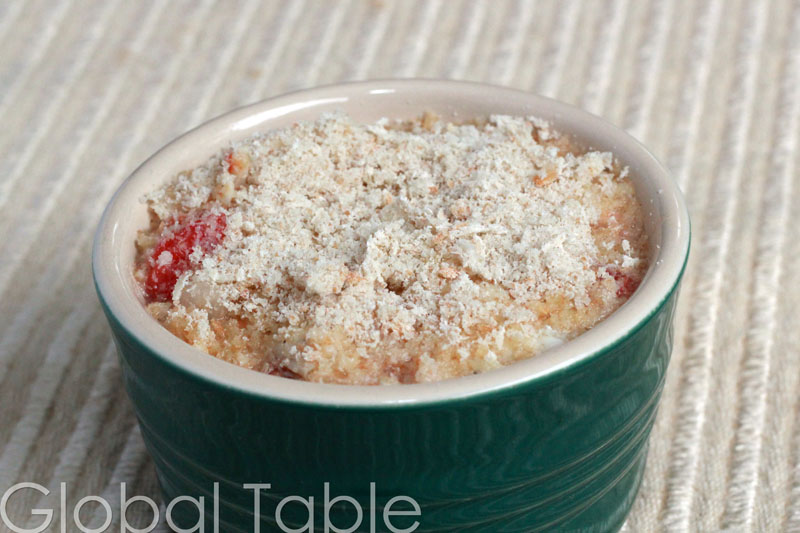 4. Bake for about 30 minutes or until tops are golden brown and the custard has set. Serve hot with rice.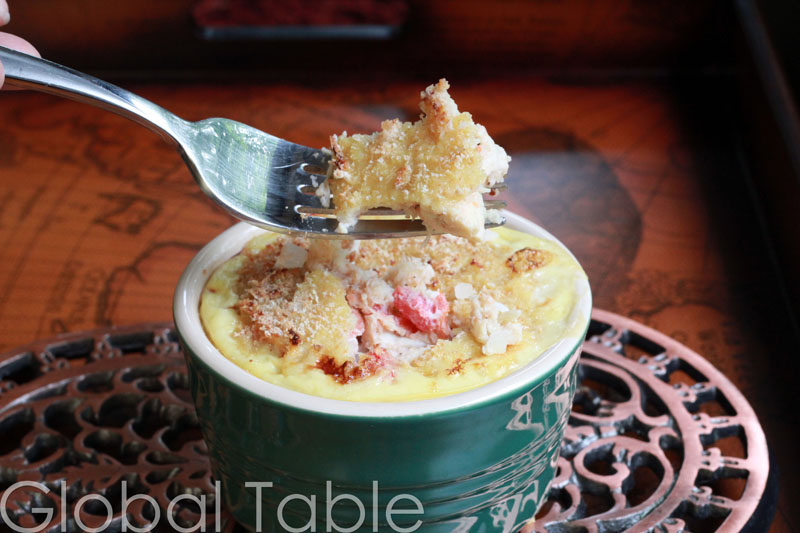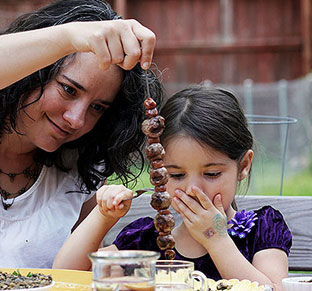 Hungry for more?
Be notified when National Geographic releases my memoir.
Simply fill in your details below.