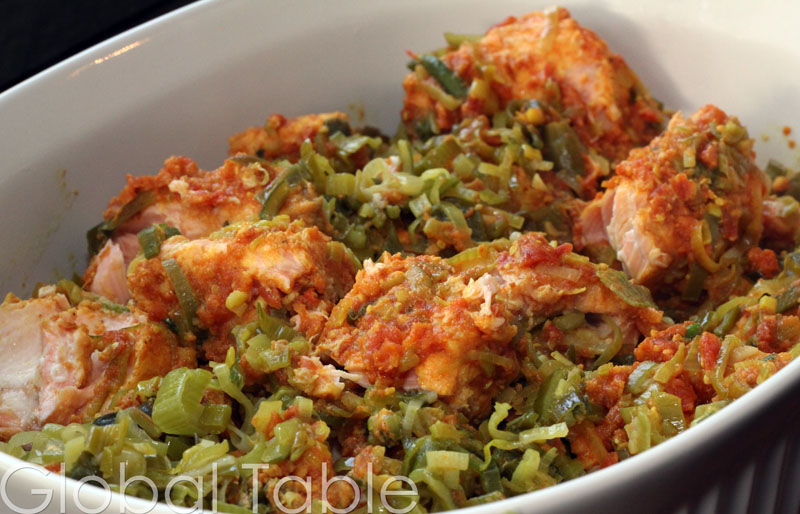 Serves 4
We made this flavorful dish with salmon which became incredibly tender after an overnight marinade and gentle steaming. Although not very spicy, the mustard sauce reminds me of wasabi.
Ingredients:
About 1 1/2 lbs of fish pieces or 4 fish filets (salmon or trout are ideal)
1 large leek, cleaned and sliced thin (only white and medium green, not dark green parts)
4 green onions, sliced thin
For the sauce:
1/4 cup chopped cilantro
4 cloves garlic, crushed
1 1/2 inch fresh ginger, grated (about 1 Tbsp)
2-6 green chilis (4 = Medium Hot)
1 tsp cracked mustard seed (Rai Kuria)
1 tsp turmeric
1/2 tsp cumin
1 tsp garam masala
1/2 tsp salt
1 15oz can diced tomatoes
1 Tbsp mustard oil
Method: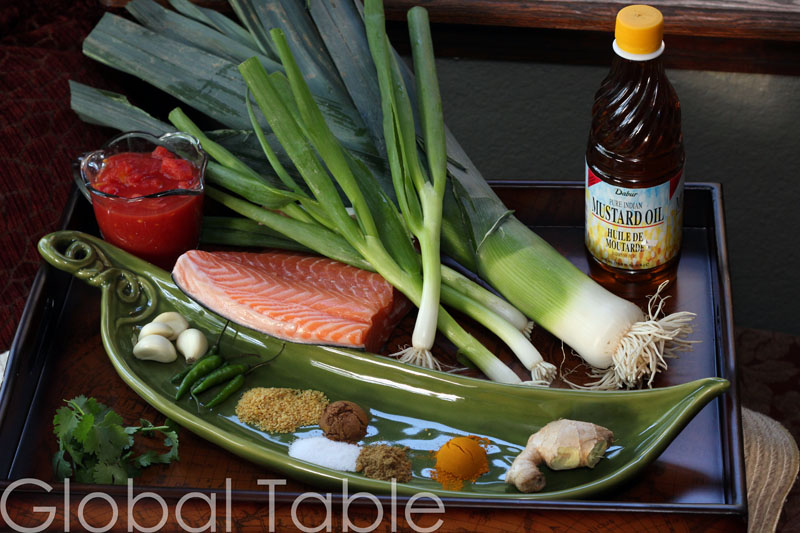 For the sauce:
1. Put all ingredients in the bowl of a food processor. Puree. (or use an immersion blender).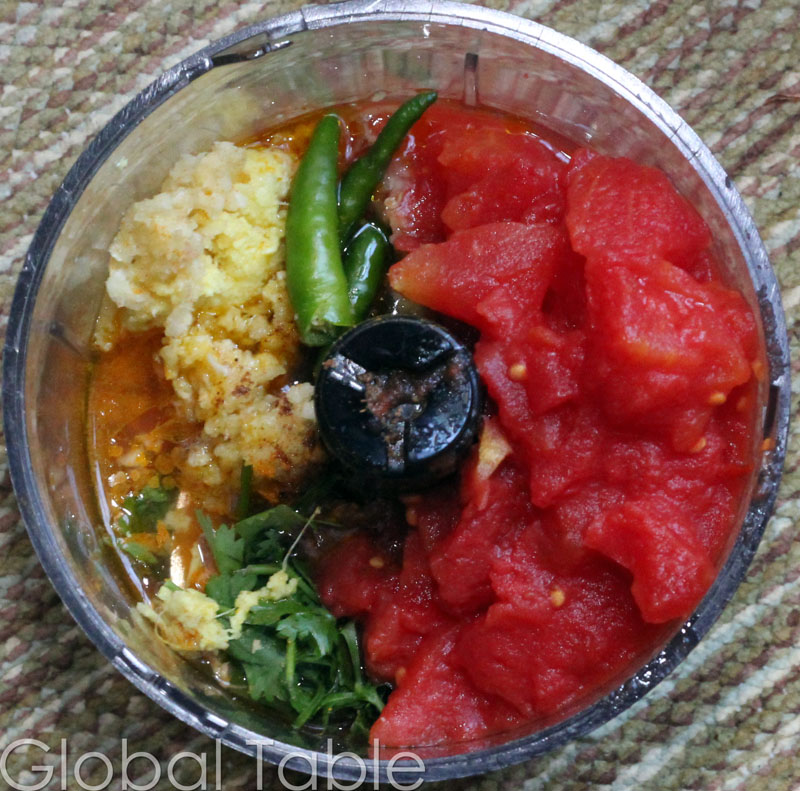 2. Add sauce and fish to a casserole. Sink fish into the mixture and cover completely. Let marinate overnight in the refrigerator.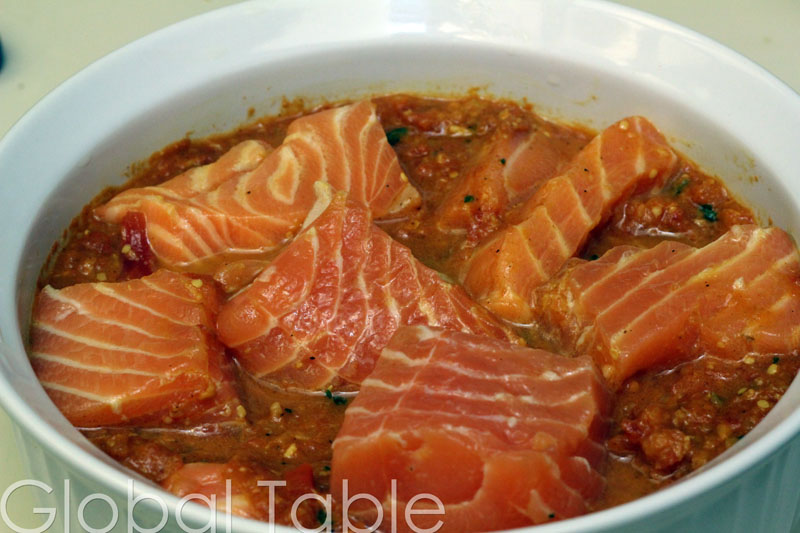 3. Heat a little mustard oil in a skillet over medium heat. Add the leeks and green onions. Cook until soft. Add fish and cover. Steam until just cooked through. Serve immediately over rice.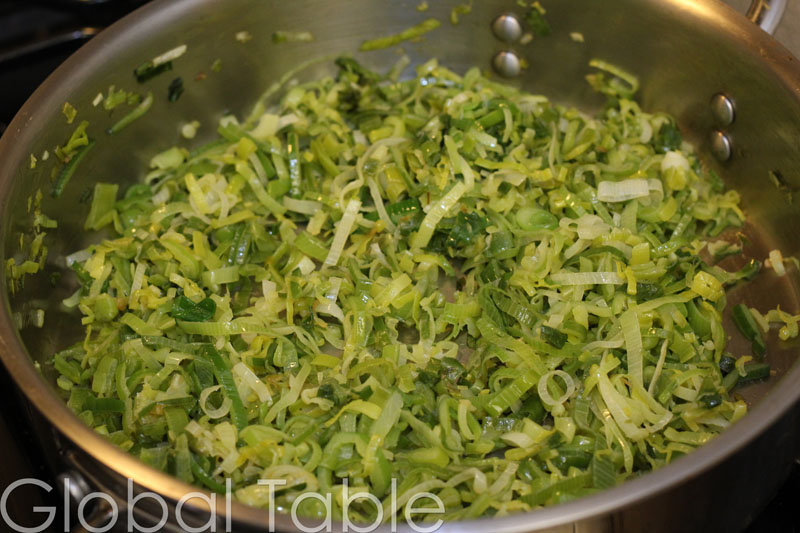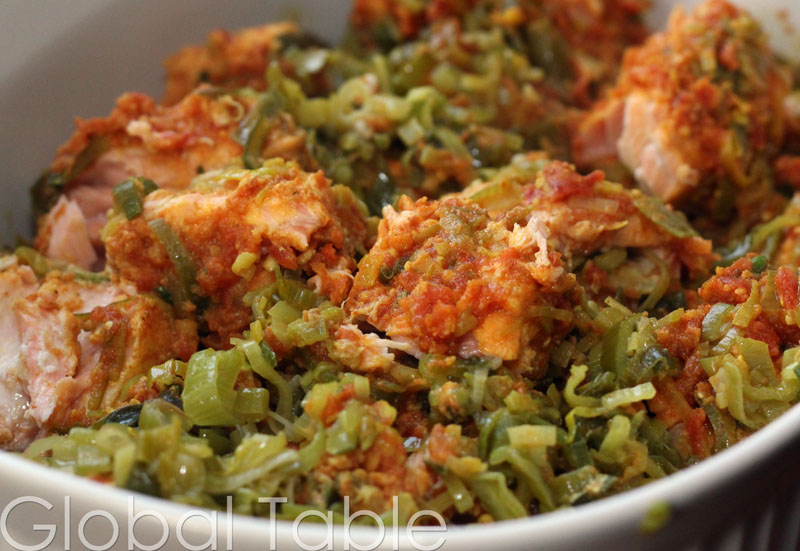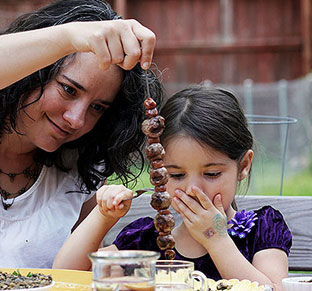 Hungry for more?
Be notified when National Geographic releases my memoir.
Simply fill in your details below.