Serves 6
Serve this refreshing dip with toasted pita chips. You'll be cool as a cucumber even on a hot day.
Ingredients:
2 cups greek yogurt
2-3 garlic cloves, crushed
2 medium cucumbers, peeled, grated, and squeezed dry with paper towels (see photo at bottom of recipe).
2 Tbsp chopped fresh mint
1 tsp dried cilantro
2 Tbsp olive oil
1/2 tsp salt
1/4 tsp ground sumac for garnish (optional)
Method:
1. Combine all ingredients in a serving bowl, except for sumac. Cover and refrigerate at least an hour or over night for flavors to mingle. If left to sit overnight the liquids will separate. Just stir to combine again.
2. Garnish with ground sumac. Serve with pita chips or lavash (flatbread).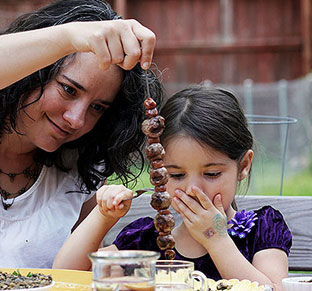 Hungry for more?
Be notified when National Geographic releases my memoir.
Simply fill in your details below.