Serves 8
This dish can be enjoyed hot or cold. We served the Plaki cold in an Armenian Meza style dinner (cold buffet) and scooped it up with flatbread.
Ingredients:
1 1/2 cups dried Great Northern Beans, soaked overnight in water
1 Tbsp salt
2-3 medium carrots, peeled and diced
1 celery stalk, diced
1/2 cup diced onion
1 can diced plum tomatoes, drained
2 Tbsp tomato paste
1/3 cup olive oil
8 cloves garlic, quartered
2 Tbsp lemon juice
1 tsp Hungarian paprika
1/2 tsp cayenne
1/2 cup minced fresh parsley and stems
2 cloves, crushed
chopped celery leaves (optional garnish)
Method:
1. Add beans to a large pot. Add enough water to cover 1″ and salt. Simmer until almost done.
2. Add remaining ingredients, except for crushed garlic and celery leaves, and cook another 30 minutes.
3. Take off heat and add crushed garlic and celery leaves. Serve warm or cold. Adjust seasonings before serving if necessary.
Beware of Baby.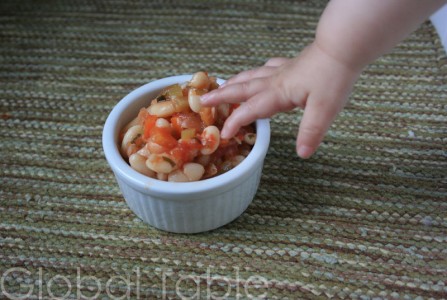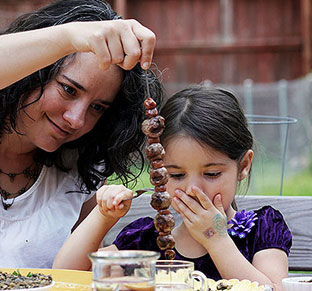 Hungry for more?
Be notified when National Geographic releases my memoir.
Simply fill in your details below.