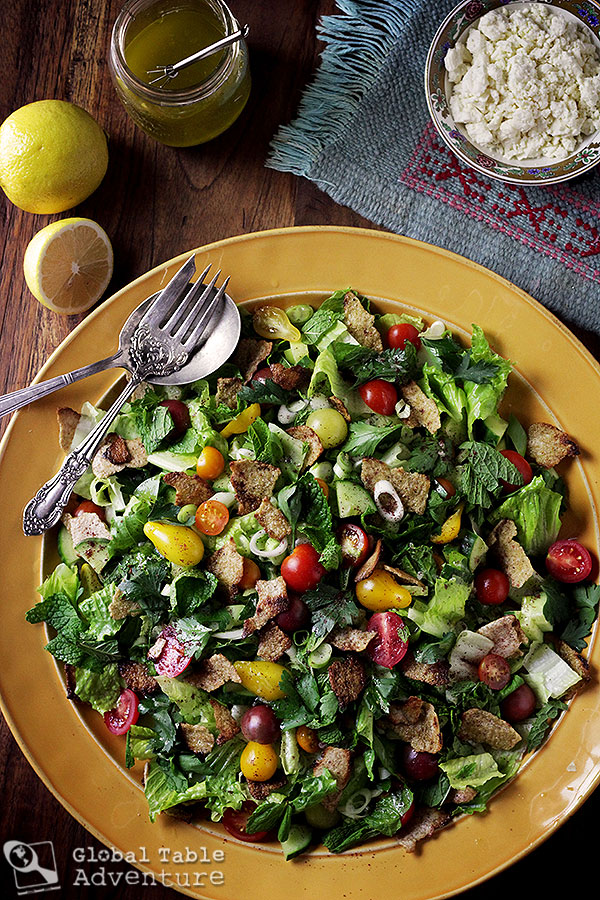 "The astronomer may speak to you of his understanding of space, but he cannot give you his understanding
… the vision of one man lends not its wings to another man."
- Kahlil Gibran

The best teachers' lessons stay relevant long after their deaths. Such is the case with the Lebanese poet Kahlil Gibran (1883-1931). Often, when I'm at a loss for what to do, I'll pick up his book The Prophet.
Despite living a nearly hundred years ago, his wisdom still disarms me.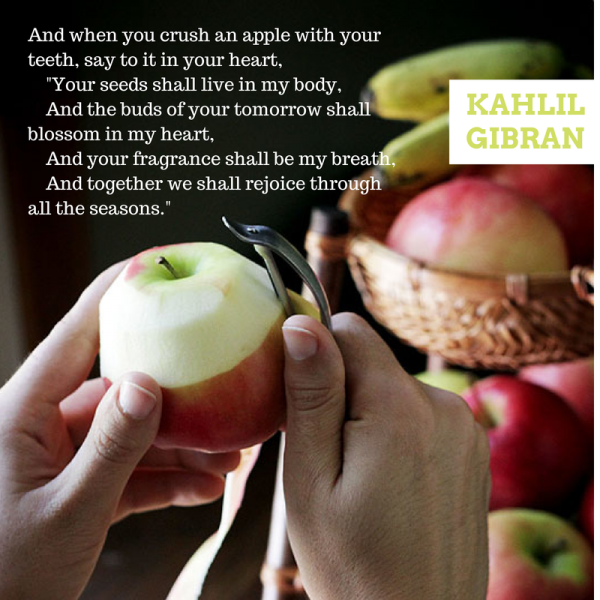 That's just one of his many beautiful lines.
I love the idea that the fresh produce we eat not only becomes a part of us, but improves us – brings us to life. The work of modern nutritionists back up Gibran – this is not just poetry, it's science.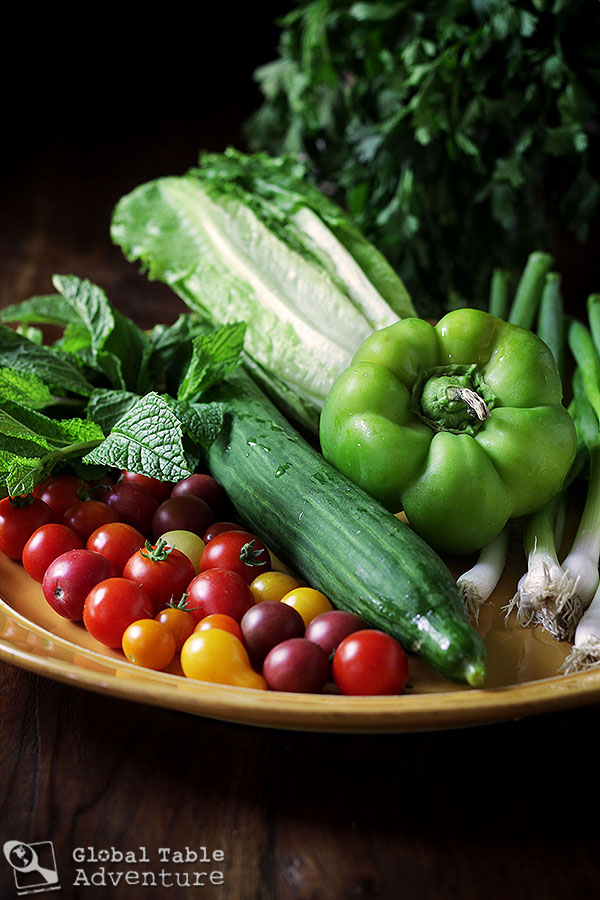 So this week I'm making him a salad.
A salad enjoyed in his corner of the world (Gibran was born in Lebanon and, even after living in the United States, chose to be buried in Lebanon). Here's the museum they built in his honor:
This salad celebrates his teachings … and the bittersweet fact that Ava is in kindergarten this year, learning in leaps and bounds (she had her first Chinese class the other day!).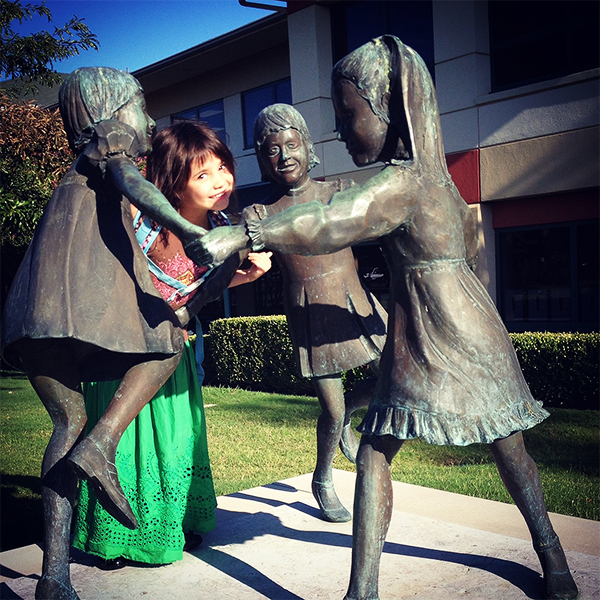 Such a big girl! 
(sob)
Apparently Gibran waited years before he shared his manuscript with his publisher; he wanted it to make sure every word was just right. What a glory to know we have his best words at our fingertips.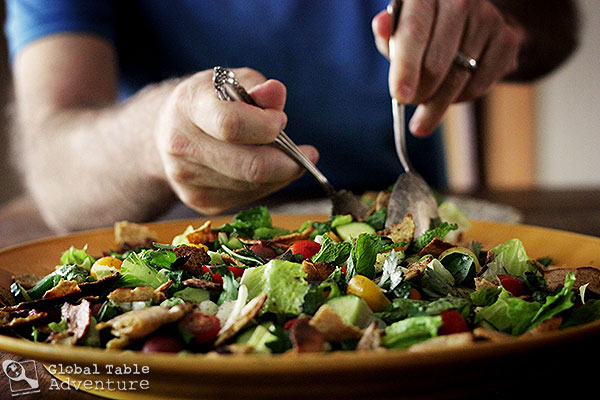 I chose a salad called Fattoush to thank him – a happy combination of toasted pita, rough-chopped salad bits - cucumber, lettuce, green onion (or red), the last of the gorgeous summer tomatoes – and I toss them with fresh herbs  (mint and parsley really pop). Variations include feta and olives. The dressing is a bright lemon garlic affair, with ground sumac for a tart garnish.

This casual beauty is enjoyed throughout the Middle East, especially in Lebanon, Syria (and now… in our little corner of Tulsa, Oklahoma), making dinnertime fresh and cool.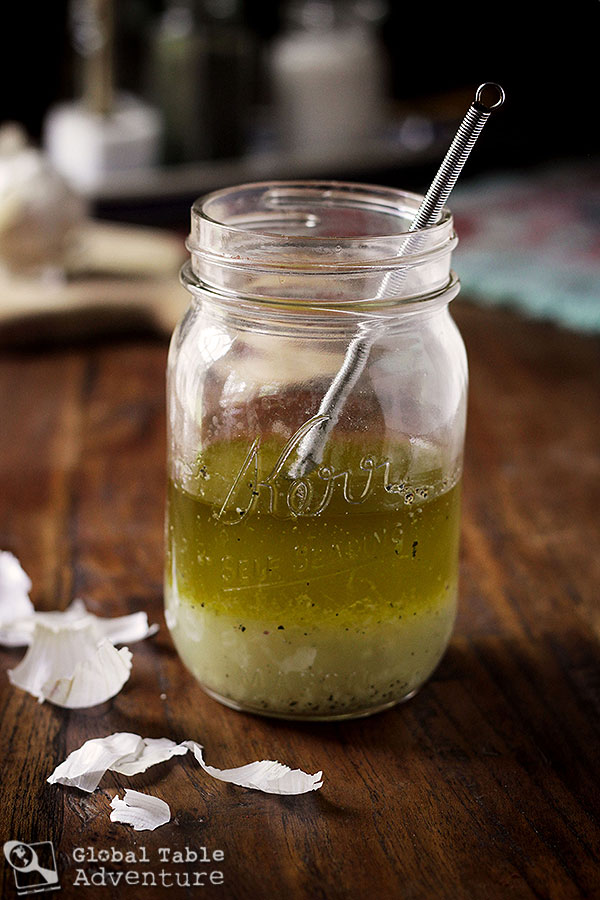 TIP: In a hurry? Buy pita chips at the store to make an already quick meal lightening fast!
Ingredients:
For the dressing:
juice of 2 lemons, seeds removed but not strained
1/2 cup olive oil
3 cloves garlic, crushed
1 teaspoon salt
pepper
For the salad:
1 head romaine lettuce, torn or sliced
1 cucumber, sliced in quarter moons
2 cups cherry tomatoes
1 cup mint leaves, torn
1/2 cup parsley leaves, torn
1 green pepper, chopped
6 green onions, sliced
For the garnishes:
2 pieces of pita bread toasted and broken into small pieces
1/4-1/3 cup olive oil
salt
feta, to taste (optional)
black olives (optional)
Ground sumac for dusting (optional)
Method:
For the salad dressing:
Combine all ingredients in a bowl or jar and mix thoroughly.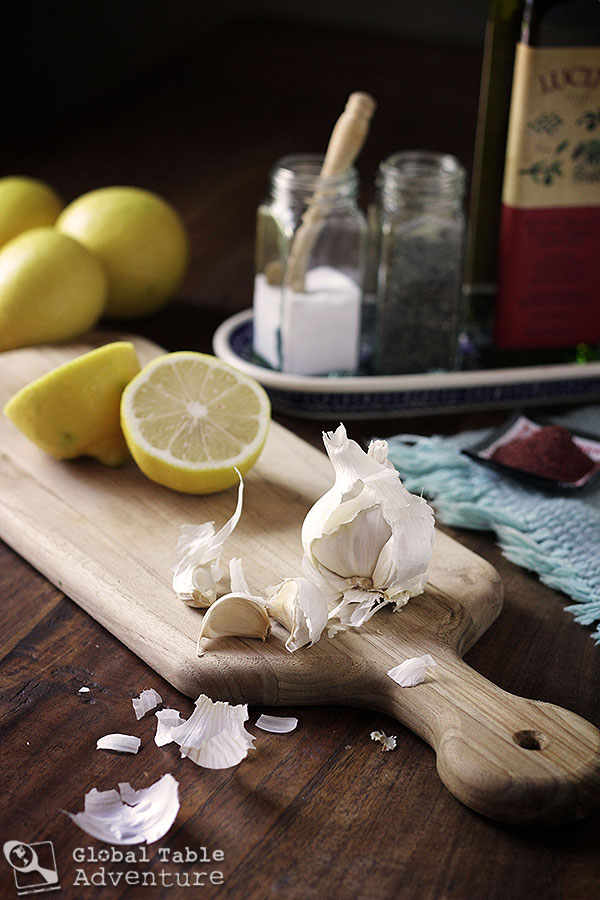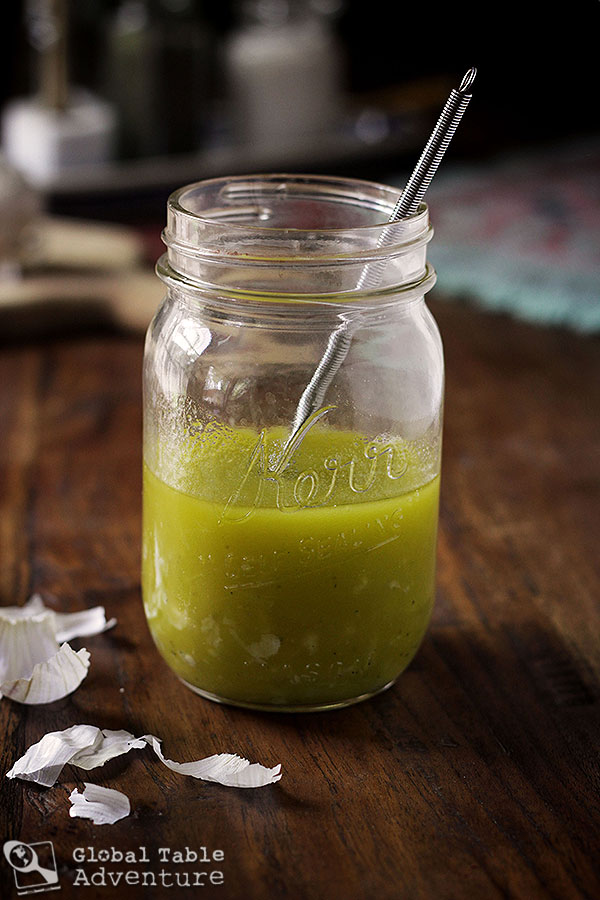 Prepare the pita chips
Toast the whole pita in a frying pan over medium-low heat until crisp.  When cool break into pieces and place in a medium bowl; pour oil over and toss to coat. Season pita to taste with salt.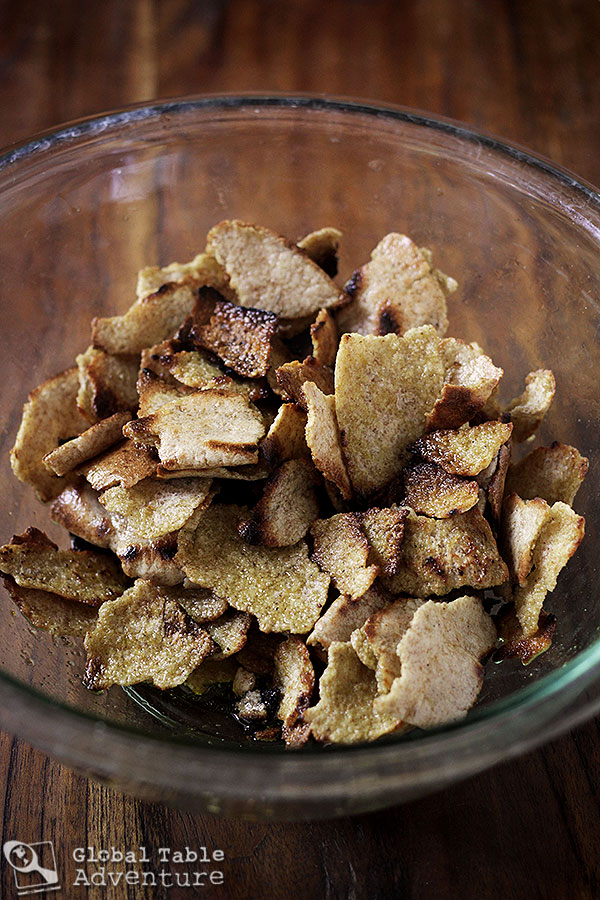 Assemble the salad:
Add all salad ingredients to a large bowl. Toss with salad dressing to taste (I used about half of it). Add the pita chips and any desired garnishes (or set the garnishes out on the table in small bowls so the guests can choose what they'd like).
I like to serve fattoush on a large platter instead of a bowl – it makes for a pretty presentation and somehow makes the meal feel as grand as it should.
In no time you'll go from this…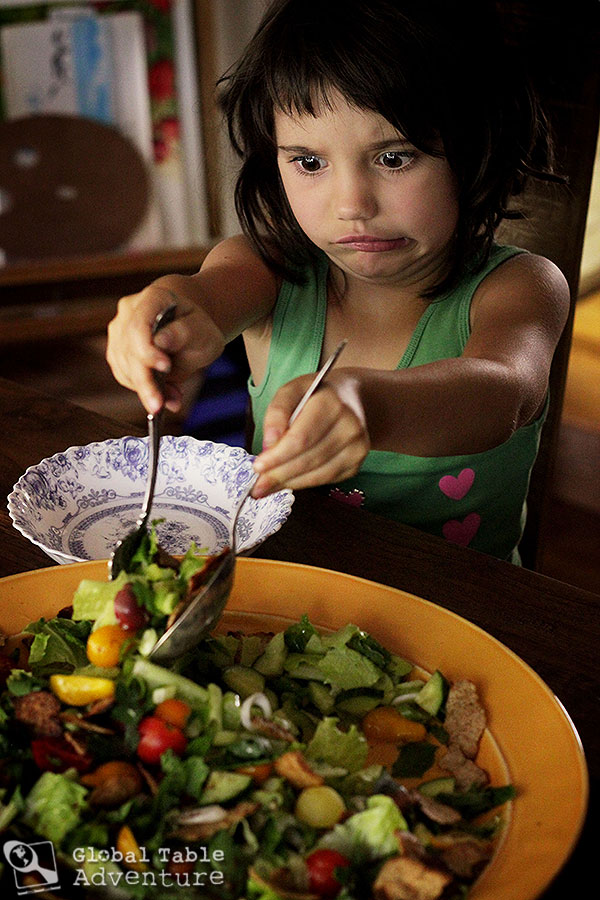 … to this: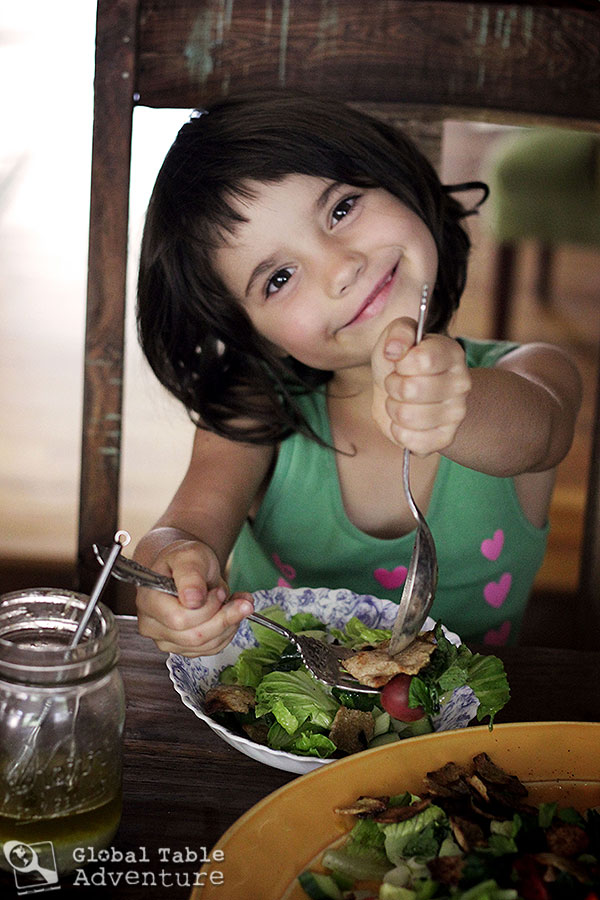 Smiles all around!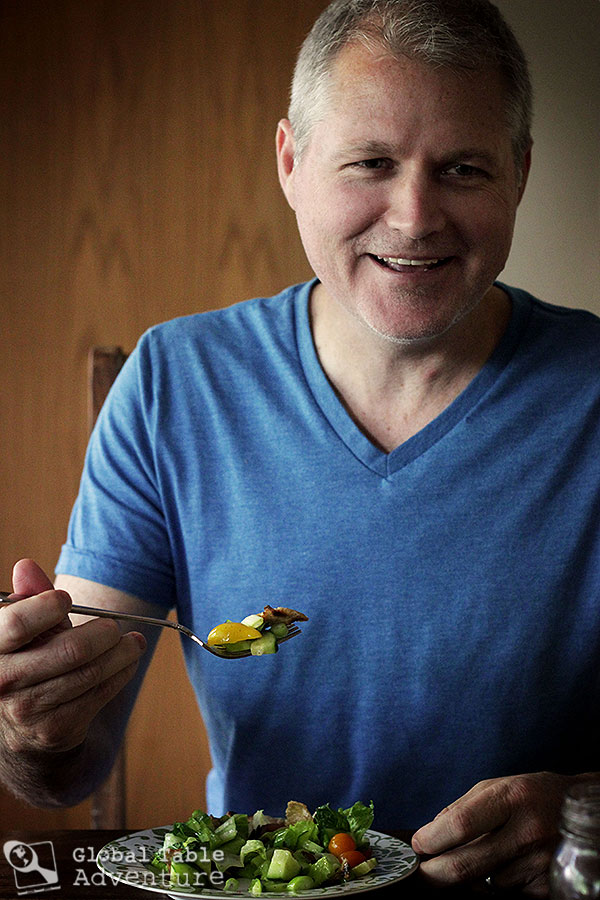 Enjoy!
And thanks, Mr. Gibran!