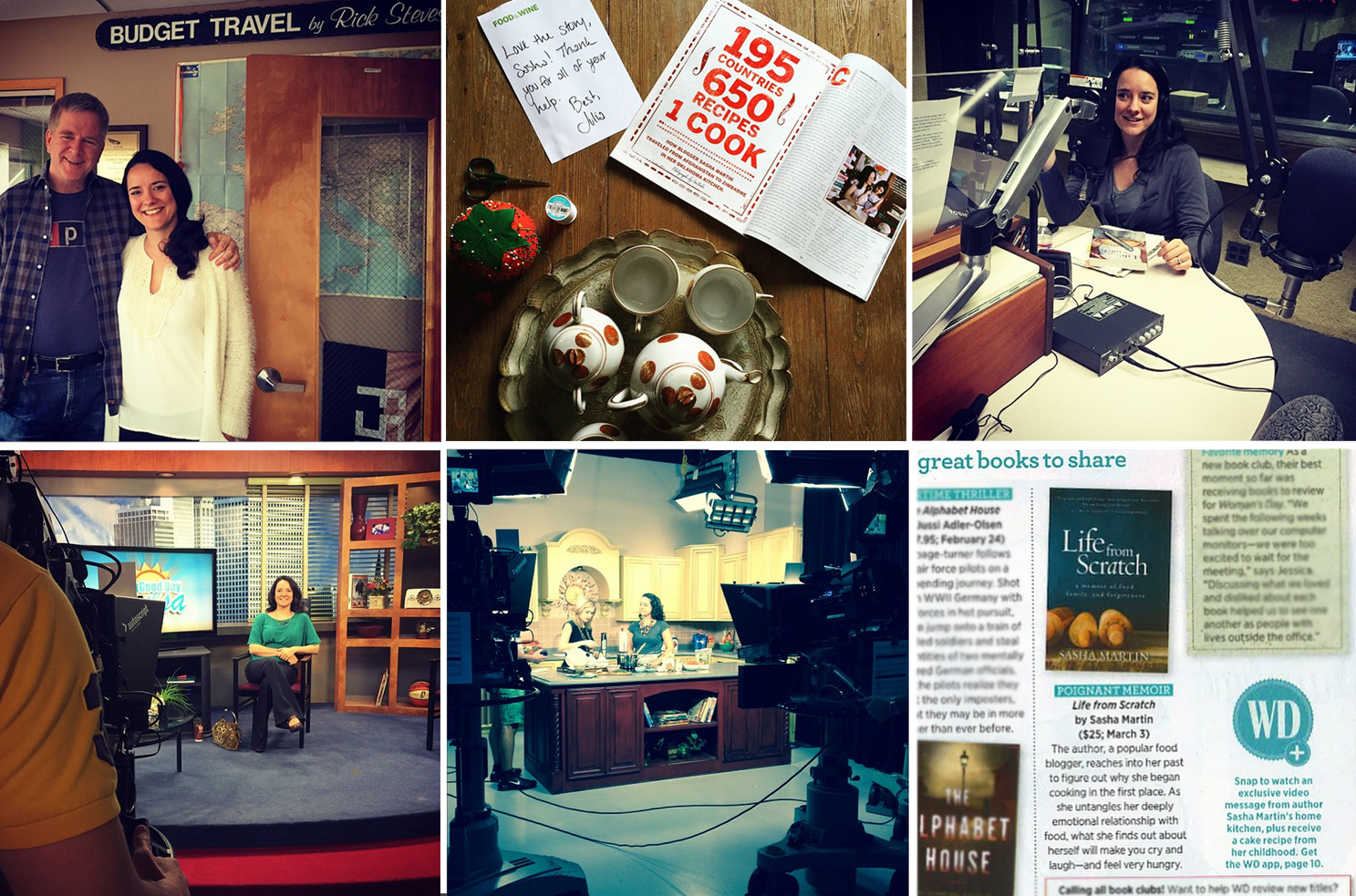 Working with the media
I am incredibly grateful for the continued support of the media. Since I began this blog in 2010, my message of peace and understanding through food has been featured around the world. Global Table Adventure is now a go-to hub for international foodies with a conscience.
Notable features include an 8-page feature spread in Food & Wine Magazine and multiple interviews on NPR with Rick Steves. My work has also been featured in Women's Day Magazine, O Magazine,  People, show, FOOD 52, AFAR Magazine, Cosmo, Huffington Post, and Whole Living.
I enjoy sharing recipes and advice based on these core beliefs:
Cooking international food can be accessible, delicious and fun
Our global neighbors have brilliant ideas and recipes that will make your next celebration sparkle.
Cooking with your loved ones will generate a more peace-filled life.
My memoir
I made my debut as an author in March 2015 with Life from Scratch: A Memoir of Food, Family, and Forgiveness, published through National Geographic Books.
Contact Information
For press and book related inquiries, please send me a message and request an updated media kit.