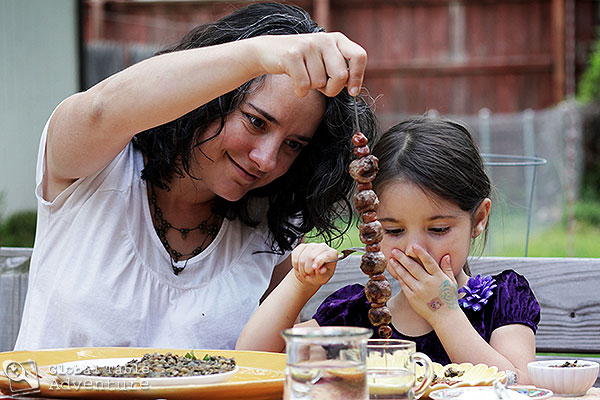 Thank you for reading and being a part of our Global Table Adventure. Every time a new message pops up in my inbox, I smile. I love hearing your stories. You make me laugh and cry. You keep me going on the days when I feel overwhelmed by the huge scale of this project. It is utterly consuming and you are my champions – the Knights of the Global Table.
I am amazed at how many of you have shared the recipes on this web site with family, friends, and classmates. Watch out world – potlucks and barbecues have gone Global! What an honor to be included in your special gatherings.
Thank you for being a part of our Global Table Adventure, for valuing other cultures, other ways. Together we can create peace, one bite at a time.
If you have recipe suggestions from your homeland or want to ask me a question about a recipe I've made, consider sharing it on our "Stories" forum – the link is on the upper left of the page in the green sidebar. That way you can benefit from the entire community's input. Plus, I'm really active on there as well.
If that doesn't fit your needs, please send me a message. While I try to respond to every message, life with a toddler can be an Adventure in itself and it can take me some time.
In the meanwhile, happy stovetop travels!
Love,
Sasha