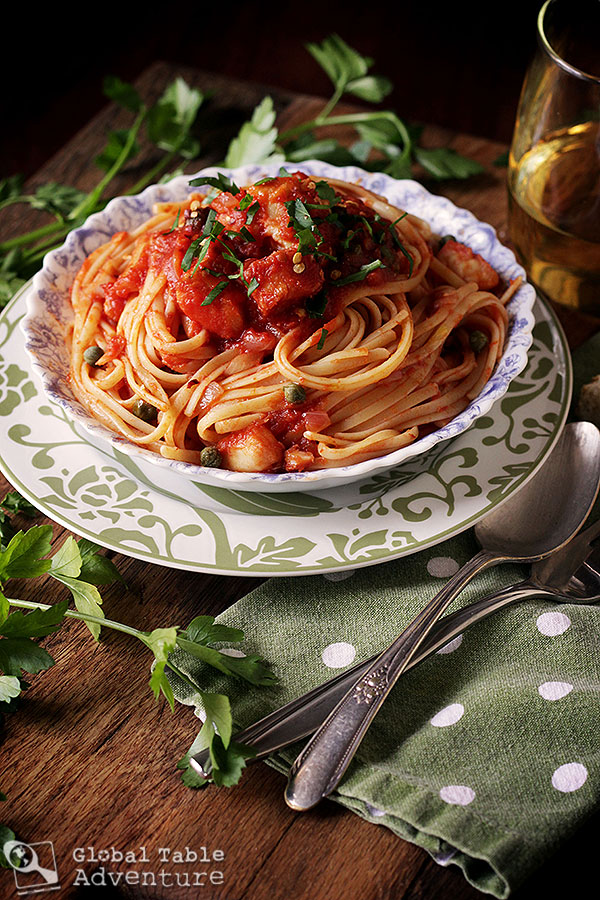 A lump of salt cod (baccalà) just might be everything. To use the tough, leathery fillet – more hide than flesh – the cod must first be soaked in fresh clean water. Gradually the salt leaks into the water and clouds it. A change of water, then more salt comes out. Several more water changes. A couple of days go by. The cod becomes soft. Mild. Tender. Italians know: these steps cannot be skipped or the meal will be ruined.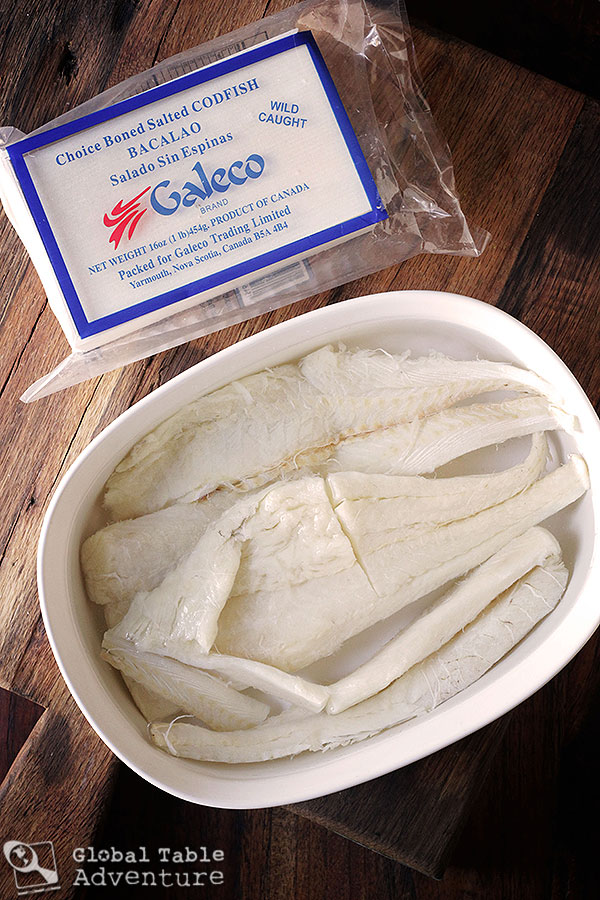 I find myself sifting around for meaning this year. Did you notice that Christmas came with Halloween and Thanksgiving was just a speed bump on the road to black Friday (which actually began before the dishes were done or the meal had settled)?  With all the fuss happening earlier and earlier in the year, the excitement of Christmas feels dilute.
But as I sit with this idea, restless in my desire to make the holidays special, I realize dilution – as with salt cod – can be a benefit. As the holiday season leeches into the stores earlier, becoming increasingly consumer-based, it is easier for me to identify that tender lump – what really matters. To me, anyway.
And that is family.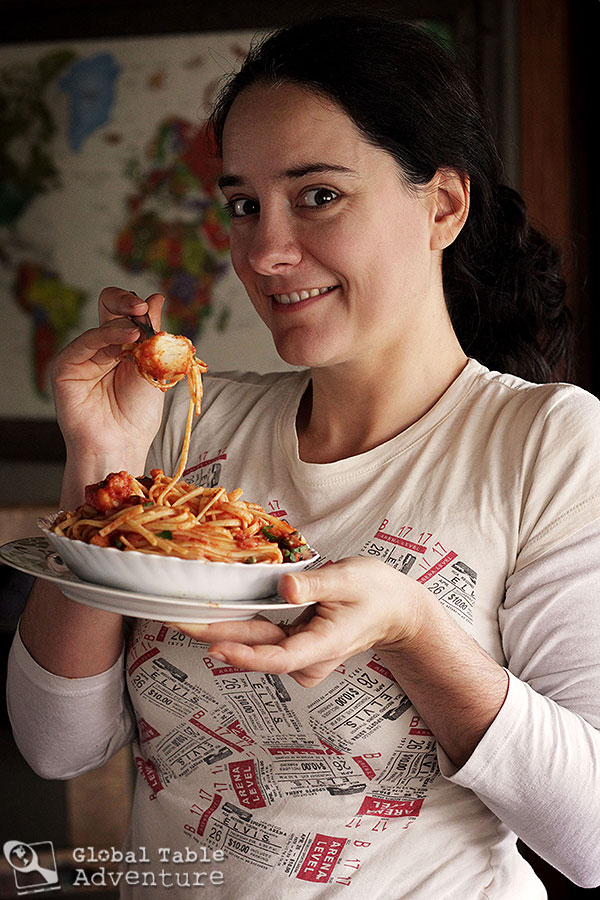 Feast of the 7 Fishes is a great way to recenter and reorient towards family and togetherness on Christmas Eve. This southern Italian and Italian-American feast has no hard and fast rules, except one: seafood must be served. Beyond that, one dish might contain 7 fish or there might be 7 distinct fish courses – though some buffets exceed one dozen. Creating all these dishes requires an enormous family effort to pull off –  several generations packed into the kitchen, bumping elbows. This is where memories are made.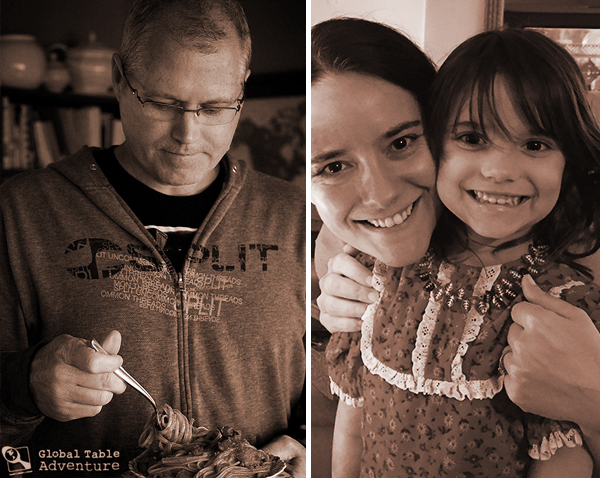 No matter our backgrounds, we have the power to create such connection – to feed our hearts by cooking together.  It is with this spirit that I share this pasta dish –  unassuming swirls of linguine topped with fresh tomato sauce, capers, and lumps of salt cod. It's perhaps not the most challenging dish to prepare, but it gets an the essence of things.
And isn't that the point?
P.S. To keep the spirit of the Feast – with multiple courses and cooks – I enlisted the help of  a few bloggers I know and admire. Here are their delicious contributions:
Sicilian Citrus Shark Filets by Amanda Mouttaki, MarocMama.
Sweet and Savory Eel. Laura Kelley, Silk Road Gourmet.
Whipped Salt cod | Baccalà Mantecato by Deana Sidney, Lost Past Remembered.
A Feast of the 7 Fishes | Fettuccine with Baccalà Sauce
Serves 4
Ingredients:
1 lb pasta, preferably linguine
For the sauce:
1 lb salt cod, a.k.a. baccalà
1 small onion, chopped
1/4 cup olive oil, extra virgin
28 ounces canned tomatoes (crushed)
1/2 teaspoon red pepper flakes, or to taste
1/4 cup capers
small handful parsley (for garnish)
salt, as desired
Method:
Soak baccalà per package instructions (typically for 1 to 3 days with occasional water changes depending on thickness of the fillet).
In a medium pot over medium high heat, fry the onion in olive oil until softened – a good 10 minutes.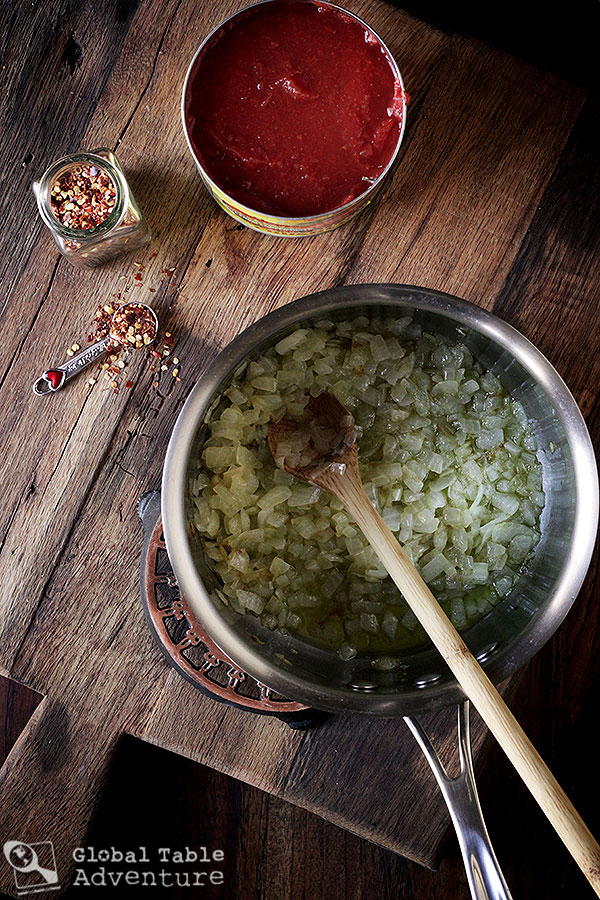 Add the crushed tomatoes and red pepper flakes. Continue heating. When the first bubbles pop through add pieces of the baccalà (cut into bite-size portions. Cover loosely and simmer gently for 20-30 minutes.
Check seasonings, adding salt and more crushed pepper as desired. Finish with capers and parsley.
Serve hot over linguine with a smile…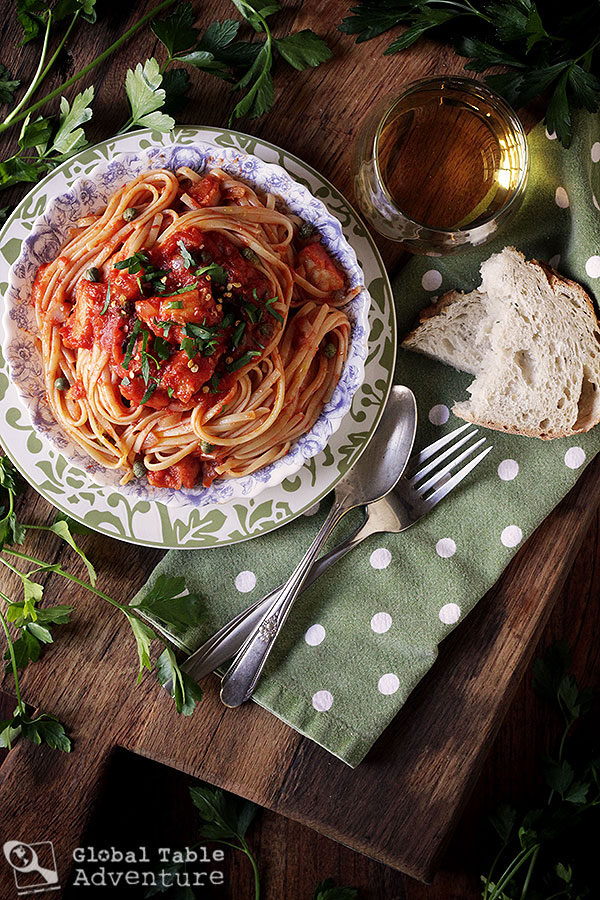 … and a view of Southern Italy, where Feast of the 7 Fishes also goes by La Vigilia, or "The Vigil."