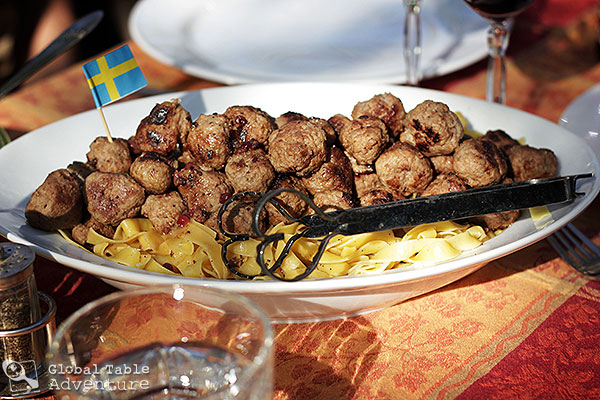 I never thought I'd say it but here goes: "I've spent the large majority of my adulthood pining over meatballs."
Not just any meatballs, but Swedish meatballs.
We used to eat them for lunch at my small high school in Luxembourg. On those days, I made sure to bring enough money to buy two portions. The bellyache was worth it.
When made perfectly, Swedish Meatballs are tender, but do not fall apart, thanks to the perfect balance of breadcrumbs and cream. After a brisk sizzle and shake in butter, they brown up and fill the kitchen with the delicious scent of fried onions (thanks to the grated onion that's been worked into the  mix).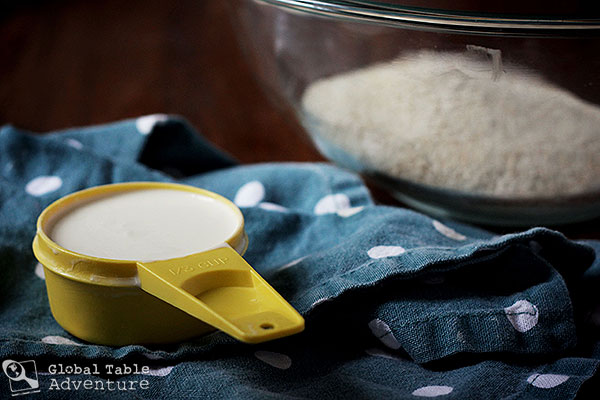 Sneak a meatball from the pan, and you'll discover the glory, complex flavor, thanks in great part to a blend of good quality meats (usually beef, pork, and veal, although many just use beef and pork).
Somewhere in the background, there's a ghost of something else. You might never figure it out, unless you were the one who made them: nutmeg.
Just enough to tease.
(Look, Mr. Picky got glasses!!)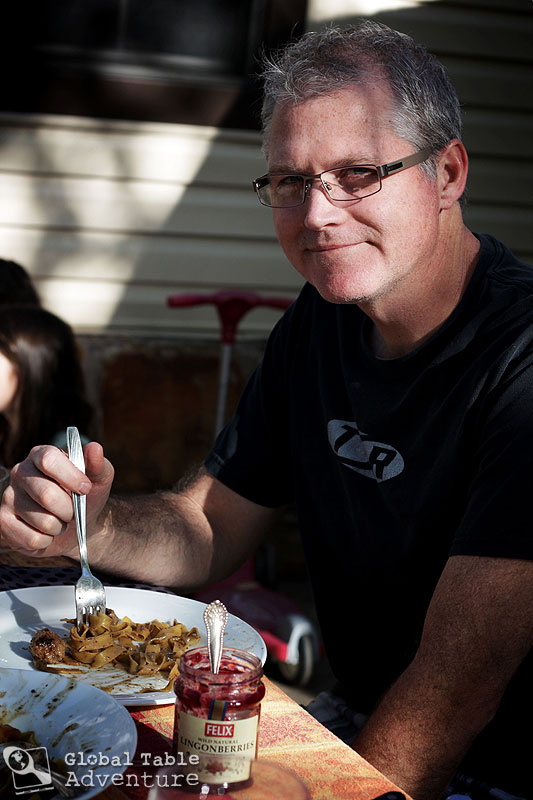 But don't eat them all while standing, barefoot, in front of the still-sizzling pan. Set them aside a moment, if you can stand it, and throw together a quick sauce with cream, chicken stock, and a spoonful of lingonberry jam.
Pour the sauce over the meatballs and a heaping of egg noodles. Or perhaps some mashed potatoes. Either way is as Swedish as it gets.
Makes at least 60 1″ meatballs. Recipe inspired by several sources, including Marcus Samuelsson.
Tip: Most adults can eat at least 10 of these, so this recipe serves about 6. If you don't need so many meatballs, cover and refrigerate half the mixture to make a night or two later. You'll be glad you did!
Ingredients:
For the meatballs:
1 lb ground beef
1 lb ground pork
3/4 cup breadcrumbs
2/3 cup heavy cream
1 egg
1 onion, grated
1/2 tsp grated nutmeg
salt & pepper (Be generous. I used 1 1/2 tsp salt and 1 tsp pepper)
For the sauce:
1 cup chicken stock
1/2 cup heavy cream
1/4 cup lingonberry jam
salt & pepper
Accompaniments:
Lingonberry Jam
Dill (optional, for color)
Method:
Let's go to Sweden! There's no quicker way than with Swedish Meatballs.
FOR THE MEATBALLS:
Add all meatball ingredients to a bowl. Mix thoroughly with hands until smooth. Be sure to include ALL those juices from the grated onion, as they add both great flavor and important moisture.
Note: Do NOT mix the cream with the breadcrumbs ahead of time, as many recipes suggest. The mixture is too dry and will leave clumps in your meatballs. 
(You can use a food processor, if you'd like the meat ultra fine and smooth).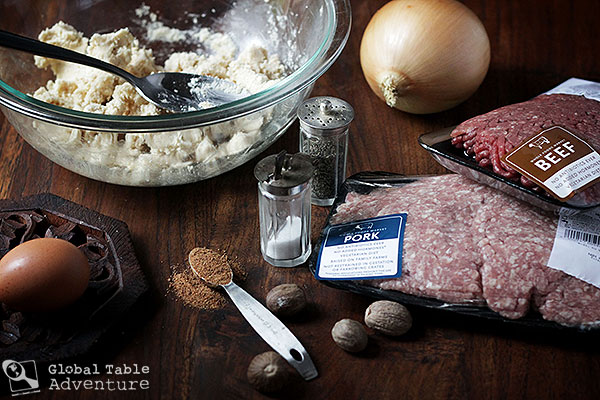 Form into small meatballs, about 1″ in diameter. I found using a measuring spoon to scoop out the mixture before shaping kept the sizes pretty equal. A scant tablespoon should be about right.
Keep a bowl of water at your side. If the mixture begins to stick to your hands, rub a little water on your palm.
You can refrigerate the meatballs as you work. It goes quickly if you have a friend helping you.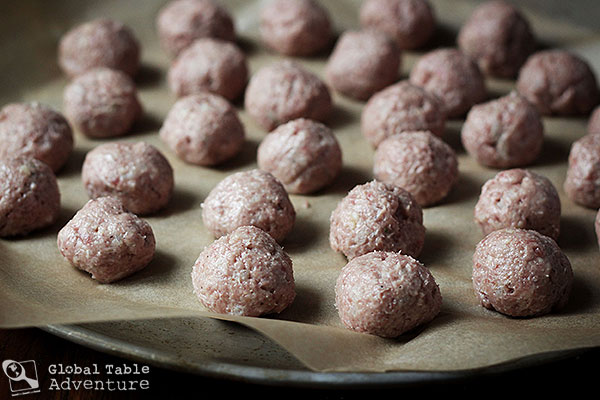 Fry in butter, in batches. Make them as brown and crispy as you'd like… that's the best part! I cooked all mine in about four batches. You can keep them warm in a 200F oven, if needed.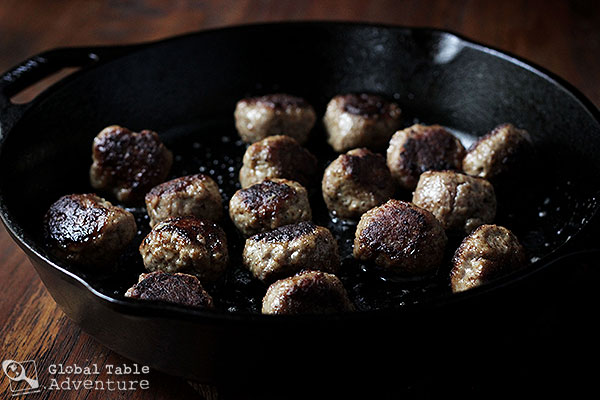 FOR THE SAUCE:
If there's an excess of grease in your pan, pour it off. I didn't bother with this, as I love the taste of butter and browned bits… and there really wasn't much fat in the pan.
Add the stock, cream, and lingonberries. Stir and simmer about 5 minutes.  At the end of five minutes, the mixture will still be pretty thin, but it will thicken to more of a gravy once it cools a bit.
Pour over the meatballs and egg noodles.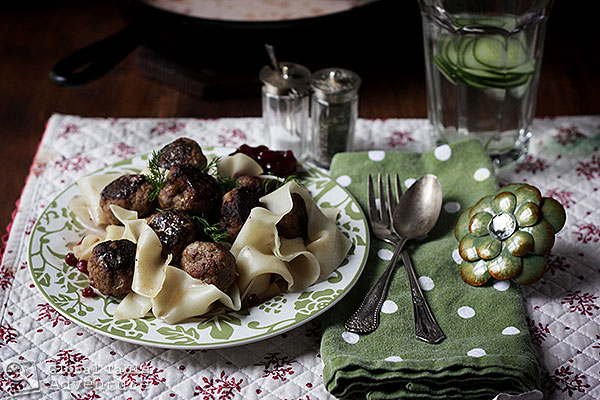 Our Swedish friend, Alex, and her mother loved this recipe!
In fact, Alex asked for the recipe, which is the ultimate honor, coming from a Swede.
Phew.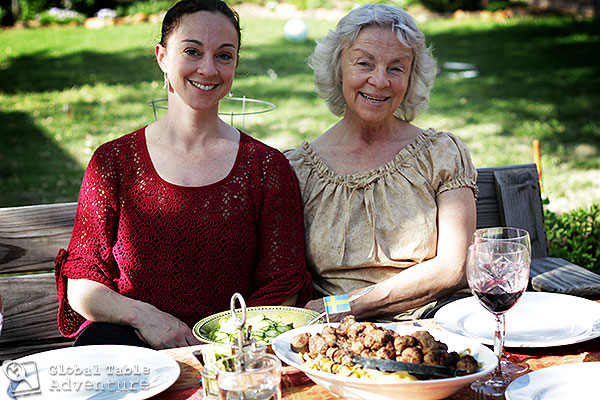 Enjoy on a sunny afternoon with friends.
P.S. I'm curious. Have you ever had Swedish meatballs?
Have you ever made them yourself?
Any tips and tricks?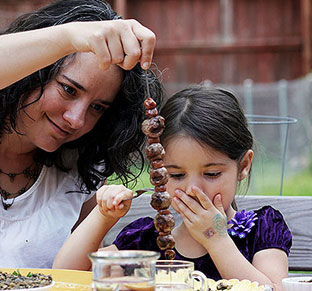 Hungry for more?
Be notified when National Geographic releases my memoir.
Simply fill in your details below.