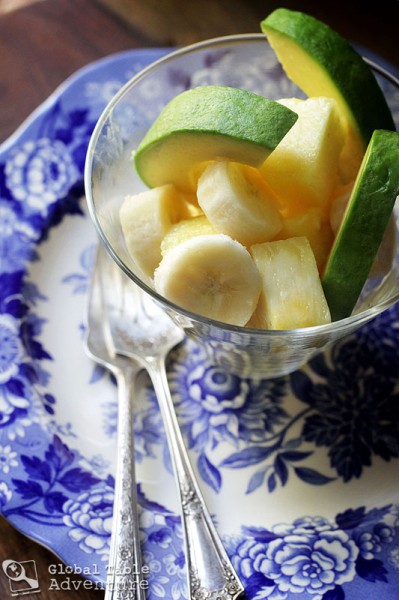 We may be in the heart of autumn here in Tulsa, Oklahoma, but no celebration of Rwanda is complete without a sliver of tropical fruit. This is the most popular way to end in a meal in Rwanda.
Varieties include mango, pineapple, papaya, passion fruit, banana, and even buttery avocado:
Although Mukamana says she and her husband cannot afford to purchase all the fruits needed to make a salad every day, they buy enough produce to make sure everyone at home eats a banana, an orange, or a piece of pineapple after every meal. (USAID)
From what I hear, one piece is enough in Rwanda. The fruit, fresh and thick from growing in the humming, humid tropical air, is lusciously sweet. Each bite hangs heavy in the mouth.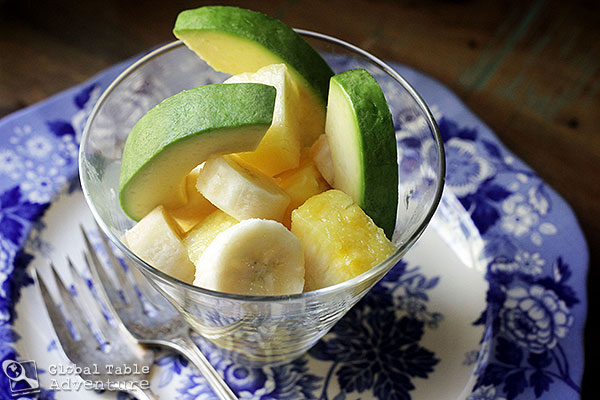 Ingredients:
banana
pineapple
avocado
mango
papaya
passion fruit
Method:
NOTE: There's no right or wrong way to make a fruit salad, but if the weather is chilly where you live, you might be best off sticking to bananas. Unlike more temperamental mangoes and papayas, bananas seem to be good all year round.
Simply peel, sliced, and cube the fruit. Toss together and enjoy on the farm, with friends.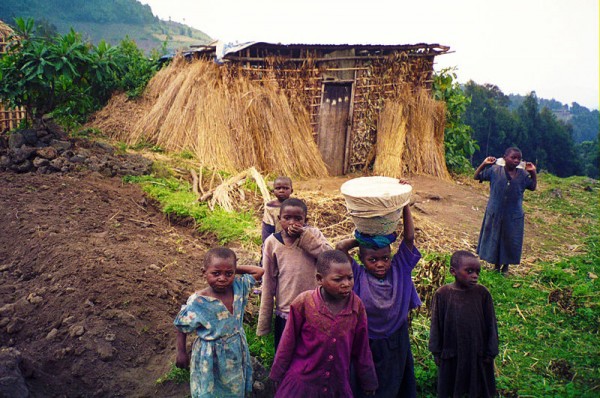 Cheers!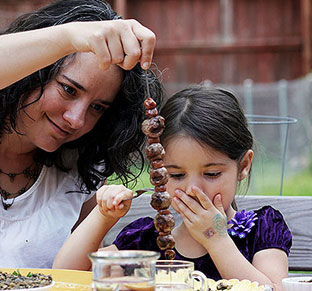 Hungry for more?
Be notified when National Geographic releases my memoir.
Simply fill in your details below.