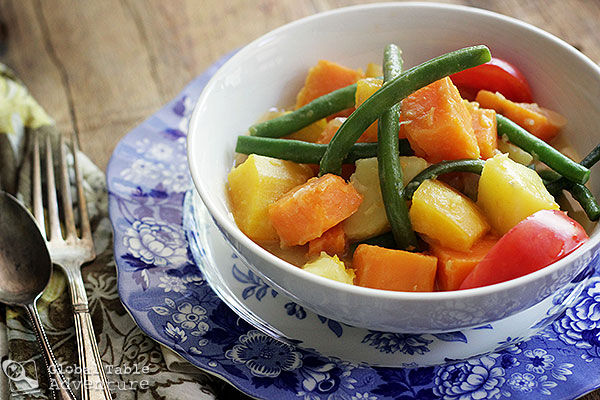 "I would eat that" says Mr. Picky, after taking a nibble off of my wooden spoon.
I take a bite off the same spoon and let my eyes flutter shut.
My mouth is filled with the most comforting, savory goodness. These coconut veggies taste exactly like a delicious hug on a rainy day… or a steaming hot shower after a rough and tumble game of basketball… or that happy dream you have after finishing a really, really great book (or show) – the kind of dream that lets the world of the characters continue on in your imagination.
Good stuff.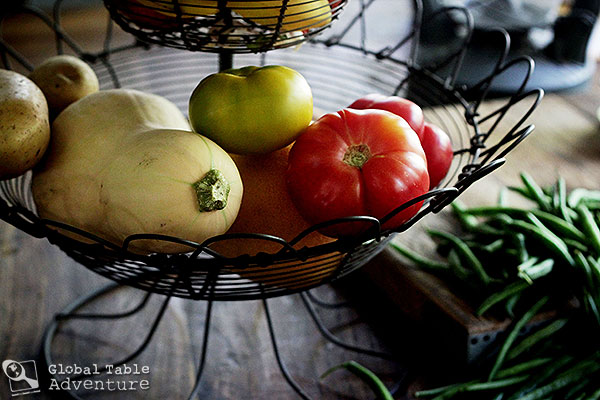 There's nothing so softly seductive as sweet potatoes, butternut squash, potato, and green beans, simmered in creamy coconut milk with a touch of ginger and garlic. This is the quintessential Papua New Guinean meal – one you'll often see ladled over white, somewhat mushy rice.
Why mushy?
Well, according to Caroline Leigh who has been to Papua New Guinea, rice cooked in thin aluminum pots is always mushy. Since  almost all pots in Papua New Guinea are made of thin aluminum (or so she claims), mushy rice is a simple fact of village life and "you might as well get used to it." Who knew. I'm curious if other people have had this experience as well.
Inspired by the back to school season, I chose an assortment of autumnal veggies for our curry, although any veggies will do (think eggplant, zucchini, yucca, and taro). According to Jill, who lives in Papua New Guinea:
This is the main food eaten each day by most of of PNG–except in swampy areas, where grubs and sago are the mainstay. Papua New Guineans eat only one full meal each day, in the evening after dark. Those who can afford it will open a can of mackeral to serve with the soup. On special occasions chicken will be boiled with the veggies.
So… feel free to adapt as inspiration suits you.
This recipe was adapted from several sources, but especially ELCA and Jill's Travel Journal.
Ingredients:
1 small butternut squash, cubed
1 large sweet potato, cubed
1 potato, cubed
1 onion, chopped
3 cloves garlic, crushed
1 1/2 tsp fresh grated ginger
vegetable oil
2 large handfuls green beans, trimmed
1 14 oz can coconut milk (I use light)
salt
cayenne pepper (optional)
Garnish:
Sliced tomato
Method:
First find a cozy kitchen. Would you prefer to be way up high, or more… grounded?
Would it make a difference if there were an elevator?
Because there's not one.
Once you settle into your kitchen of choice, cube and steam the butternut squash, sweet potato, and potato until almost tender. This can go rather quickly depending on how big you cube the veggies. Mine took 10-15 minutes.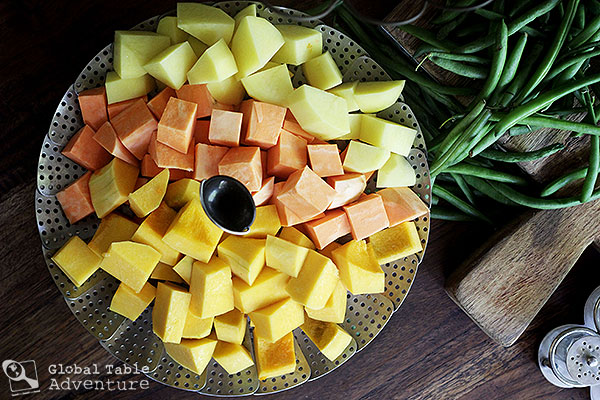 While you wait, watch a school of fish flick by… like an electric dream.
When the last tail flicks out of sight, saute onions in vegetable oil until soft. Add crushed garlic and grated ginger. Cook for another moment, until the fragrance floods your home and heart.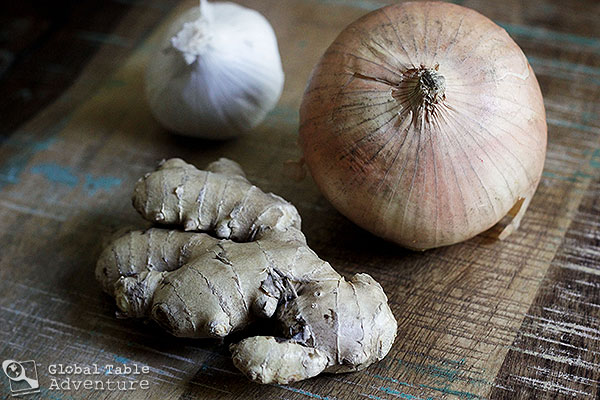 When the house is full to the brim with sizzling onion, ginger and garlic, it is time to add in trimmed green beans and creamy coconut milk.
Bring to a gentle bubble and – I promise you – the house will smell like coconut tanning oil (circa 1987).
(Am I the only one who gets hungry when a bottle opens up?)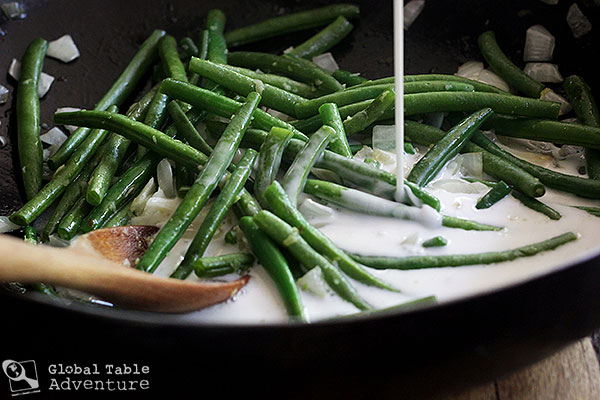 Next, pile on the steamed veggies, cover and simmer about 10 minutes to finish softening them up. As they bubble and bob in the pot, the ginger and garlic will slowly absorb into the veggies.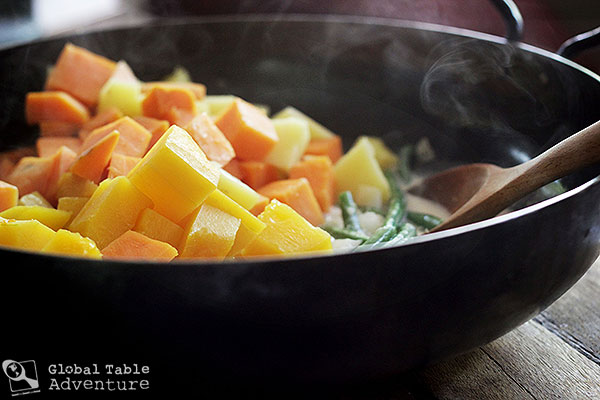 Season with plenty of salt and – if you'd like – a sprinkle of cayenne pepper.
Garnish with slices of chopped tomato and serve immediately.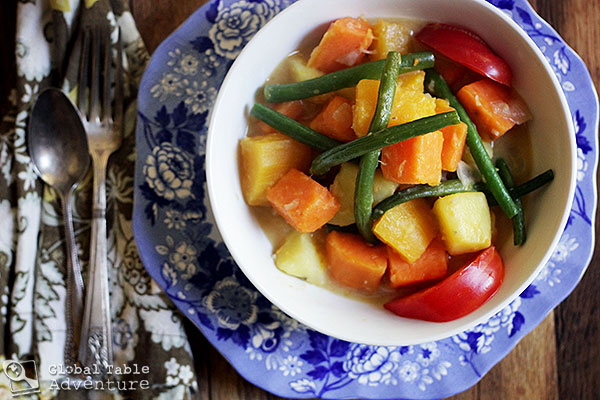 The rice is optional, unless you're in Papua New Guinea.
Of course.
As for the view?
Let's meet somewhere below the clouds, near where the tropics meet the water.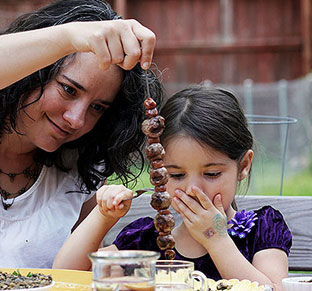 Hungry for more?
Be notified when National Geographic releases my memoir.
Simply fill in your details below.