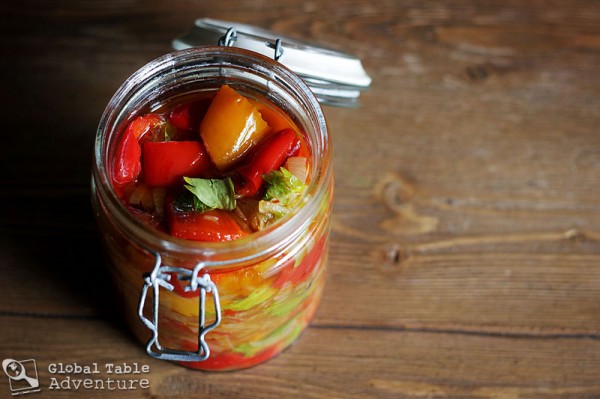 Logistically speaking, peppers make for really great dinners. They're healthy. They're big on sweet, juicy flavor. The don't go bad quickly. And they go with nearly anything. But when you have a veggie garden, figuring out how to use up all your peppers can be a nightmare. Heck, even if you don't garden it can be a challenge to take advantage of the fresh produce at the market (hello, sale prices!).
Today, thanks to Moldova, we're going to solve that.
We've already had several great recipes on the blog, including Stuffed Peppers, Ratatouille, and Muhammara (the craziest roasted red pepper dip you've ever dipped).   With today's Moldovan Preserved Peppers you can jar your peppers and enjoy them all year round.
They taste like sweet pepper sunshine covered in olive oil and a hint of vinegar. Pile it up on the side of your fish or even on top of a sandwich.
In Moldova this recipe is typically made with peppers called "gogosari" which, according to Susan, a volunteer in the Peace Corps with an amazing collection of authentic Moldovan recipes, are small, squat, and a little sweeter than what might be used to in the United States. I found it works just as well with standard bell peppers and very much liked the festive look of mixing colors.
Today's recipe is an adaption of both Susan's recipe and one I found in Please to the Table by Anya Von Bremzan and John Welchman. Or perhaps a happy marriage of the two.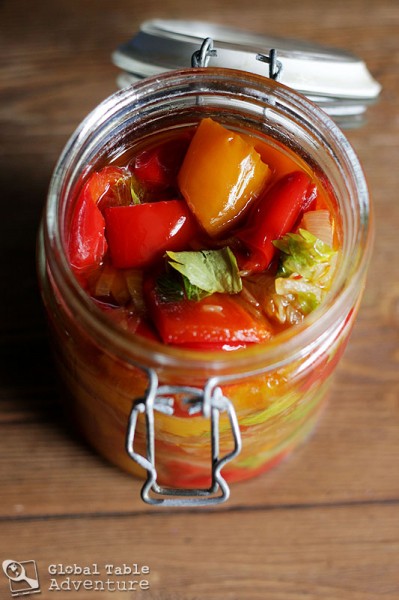 Makes about 2 quarts, depending on produce size.
Ingredients:
1/2 cup olive oil
4 small onions, sliced
3 bay leaves
2 tsp honey or sugar
1 tsp black peppercorns
1/2 cup white vinegar
5 cloves garlic, quartered
6 bell peppers (4 red, 1 orange, 1 yellow), cut into large pieces
handful celery leaves, torn
salt, as needed
Method:
First, let's wander to a local market and select our produce. Gather a bundle of happy peppers (unless your garden is full already).
Next, slice up a mound of onions in half moons and add to a large pot with the olive oil.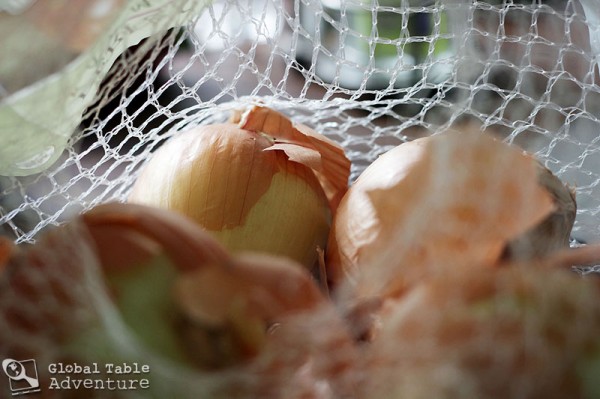 Cook until soft and slightly browning (about 15 minutes), then add the bay leaves, a stream of golden honey (or sugar), peppercorns, and vinegar. Bring to a simmer.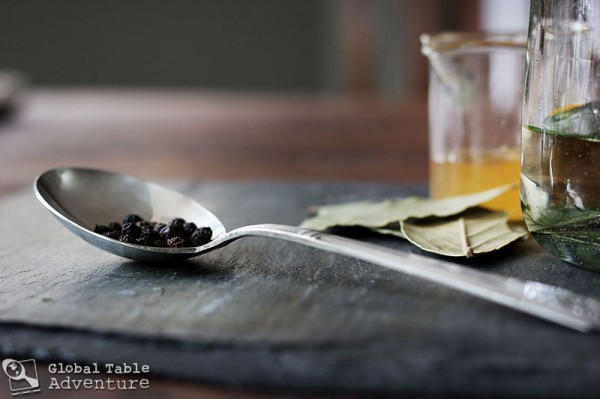 Add the garlic, bell peppers, and salt (to taste).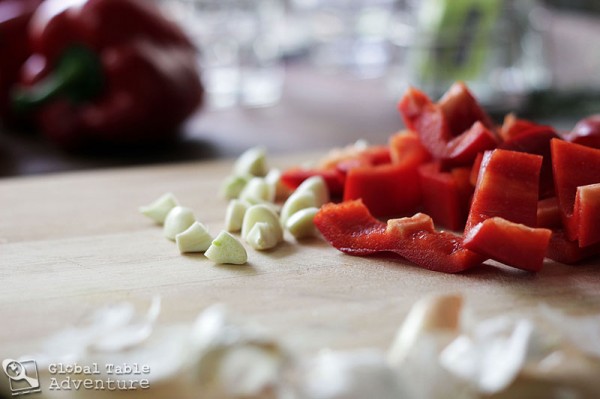 Simmer for about an hour, stirring 2-3 times.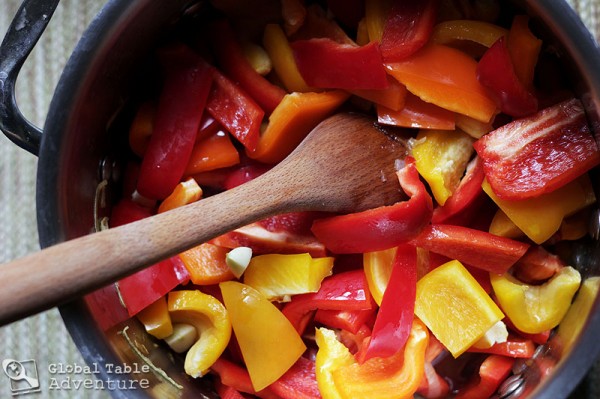 Or until the juices release and the peppers are tender and well seasoned.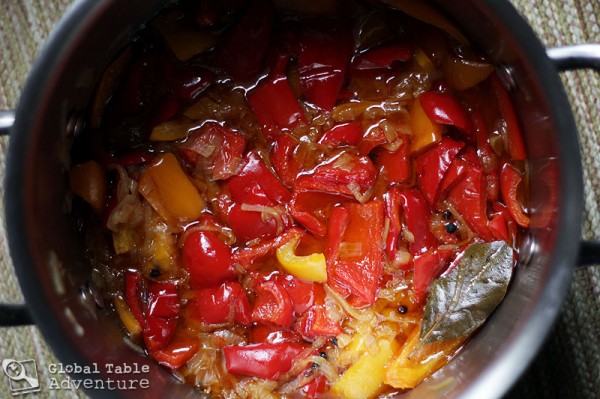 Remove from heat and stir in the celery leaves.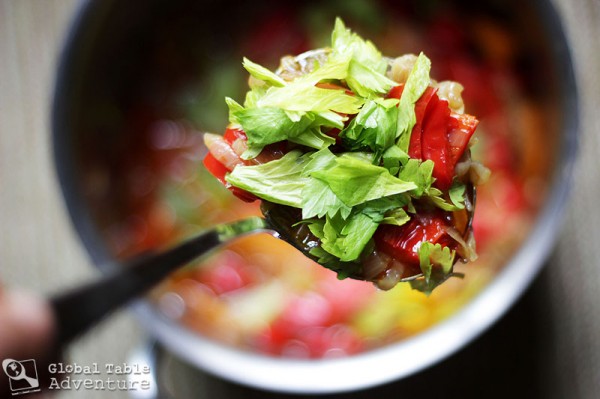 Place in sterile jars…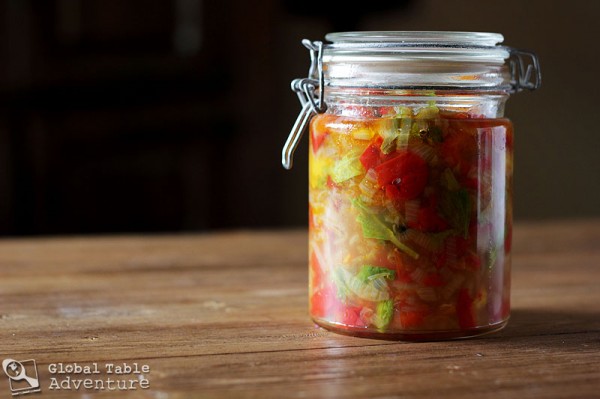 … and enjoy the taste of joy all year-round.
PS Don't forget to try these peppers with friends, a picnic, and a day dreamy view!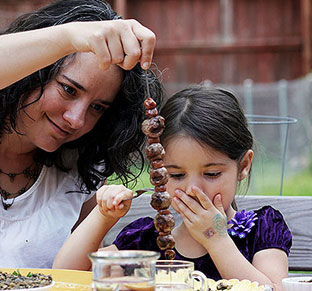 Hungry for more?
Be notified when National Geographic releases my memoir.
Simply fill in your details below.