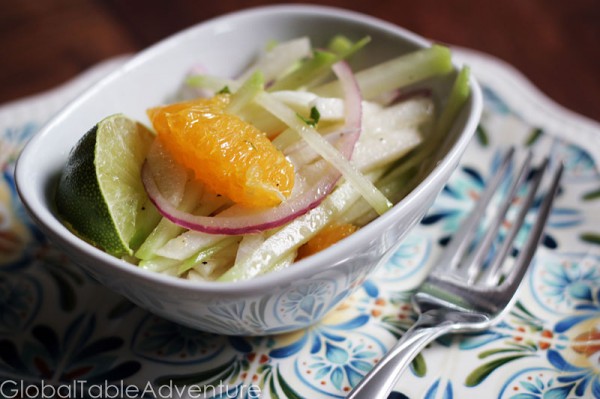 Makes 1 large bowl
If you've never had jicama or chayote, you're in for a real treat. Jicama is watery and crunchy, a lot like water chesnuts, but mildly sweet. Chayote is in the squash family, and you can taste it. When dressed with a splash of lime and orange juice, the salad brings together the tropical flavors of Central America.
Ingredients:
1 jicama, peeled and sliced into matchsticks
1 chayote, sliced into matchsticks
2-3 large oranges, segmented
1/2 large red onion, sliced thinly
1-2 limes, juiced
fresh cilantro, to taste
olive oil
salt & pepper
Method:
Welcome to a pantry of fresh flavor. Of deliciousness. Of happy salads just waiting to be made.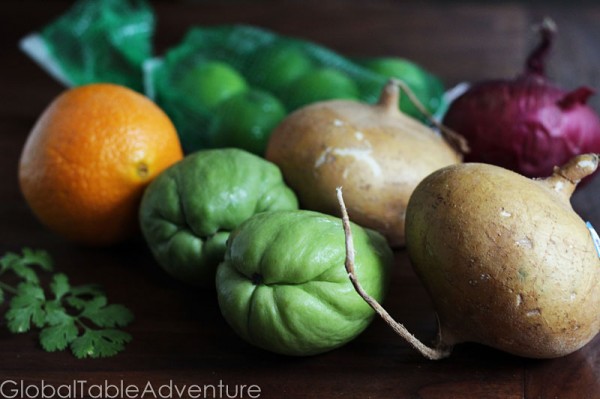 Slice everything up, nice and thin.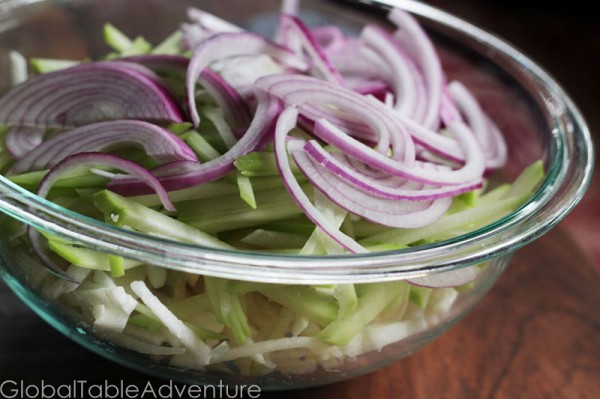 Segment the orange – meaning cut off the skin and use a sharp knife to cut wedges out from between the segments.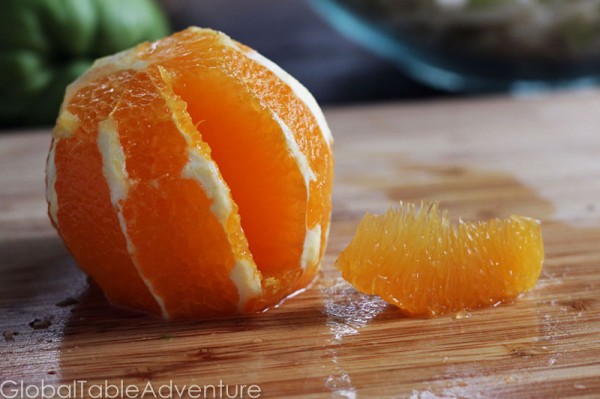 Sprinkle with plenty of lime juice. Realize your salad bowl is much too small to do any ingredient tossing.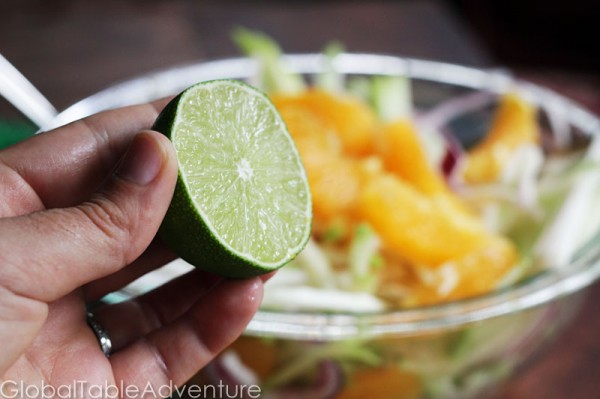 Pile everything into the largest, reddest bowl you can find. Douse with a splash of oil. I like olive oil, personally, although vegetable oil would be okay too.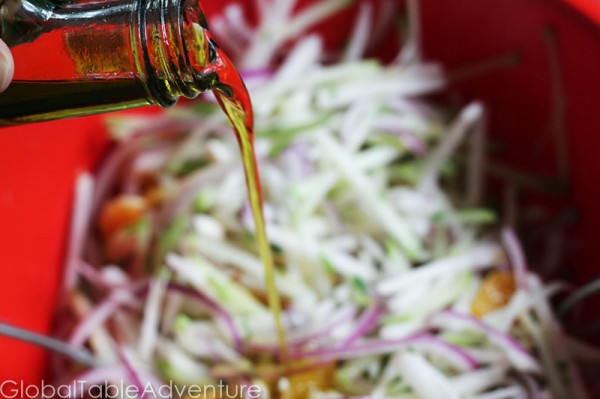 Season with chopped cilantro, salt and pepper..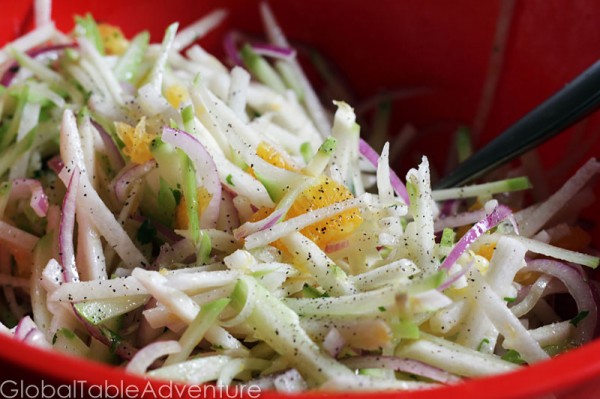 Serve chilled and crunchy… to chill, crunchy people.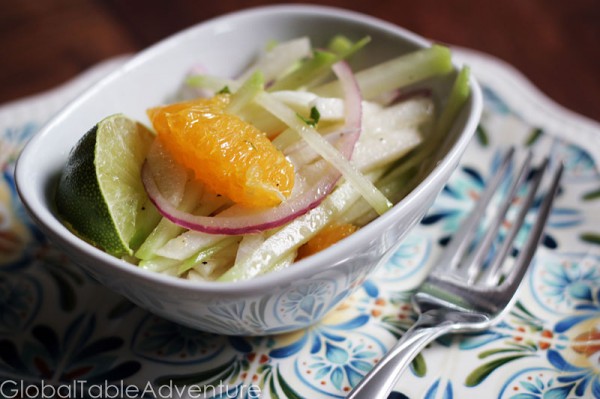 You can store for three days in the refrigerator and it will only get better.
Like a good love story. Or a piece of good news you just can't wait to share.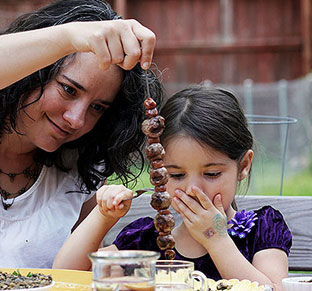 Hungry for more?
Be notified when National Geographic releases my memoir.
Simply fill in your details below.