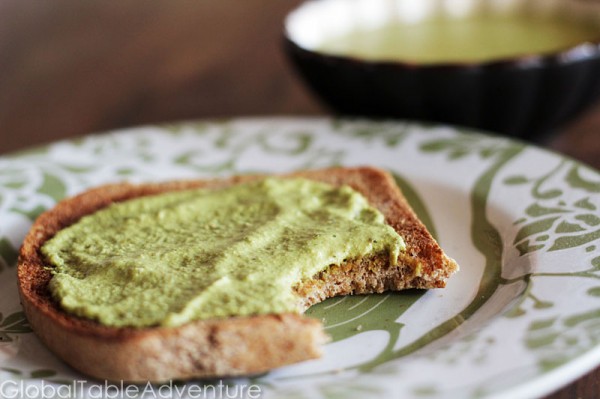 Makes 4 cups
This bold tasting spread/sauce from Georgia will have your mouth asking "What is in this!"  I couldn't decide what it reminded me of, which I find exciting (trying new flavors is the purpose of eating the world, A-Z!). The bold flavor of cilantro and walnut are the main body of flavor, with an earthy, almost bitter note from the spices. You can knock the bitter profile back a bit if you use less fenugreek seeds.
Ingredients:
1 bunch cilantro, including stems
4 cloves garlic
2 cups walnuts, chopped
2 cups stock (chicken is traditional, but vegetable is fine for a vegan recipe)
1/4 cup lemon juice
1 1/2 tsp ground coriander
1 1/2- 1 Tbsp fenugreek seeds (add to taste)
1 tsp ground turmeric
salt
pepper
Method:
Welcome to Georgia – this picture shows so many of the characteristic flavors of this beautiful country.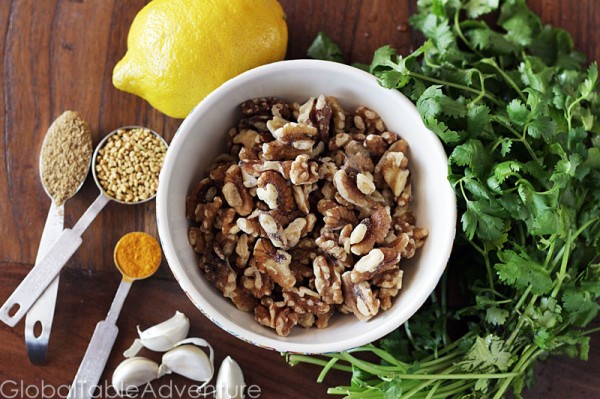 First, blend together the washed cilantro (stems and all) with walnuts, lemon juice, and stock.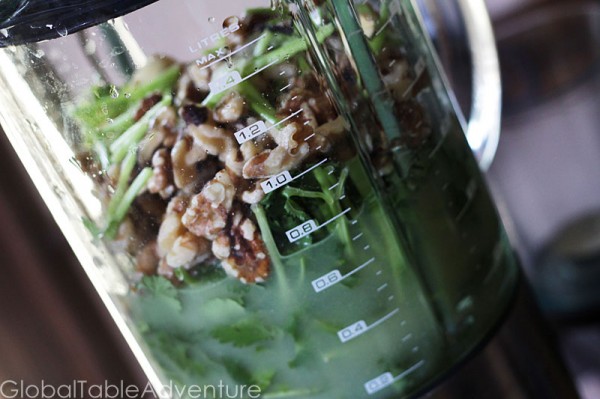 Next, dump in the fenugreek seeds, coriander, and turmeric. The amount pictured can be rather bitter. You might start with half this amount of fenugreek and taste it. Add more if desired.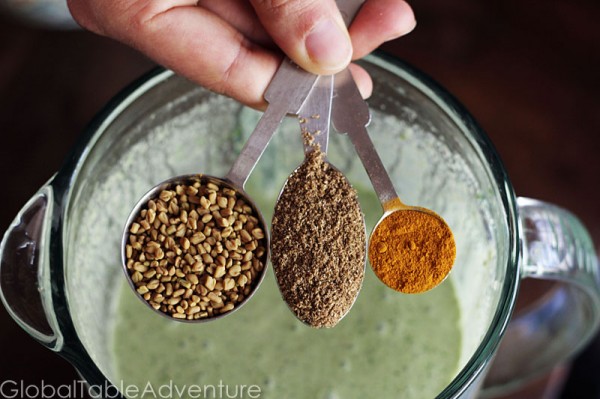 Next, season liberally with salt and simmer for about 15 minutes.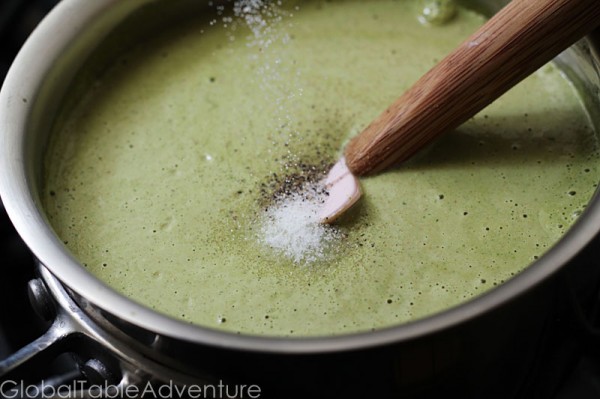 Serve as a condiment for veggies and meat or…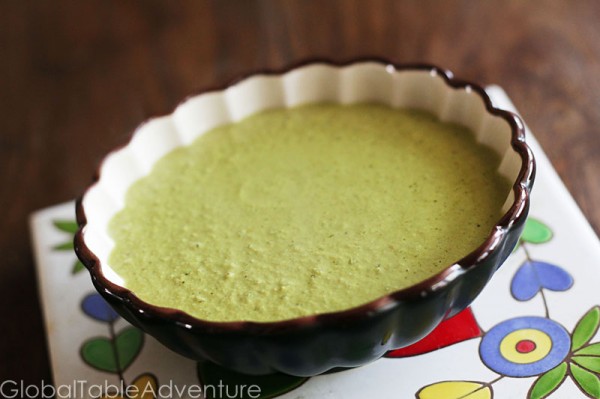 Enjoy over a slice of hot, toasted bread…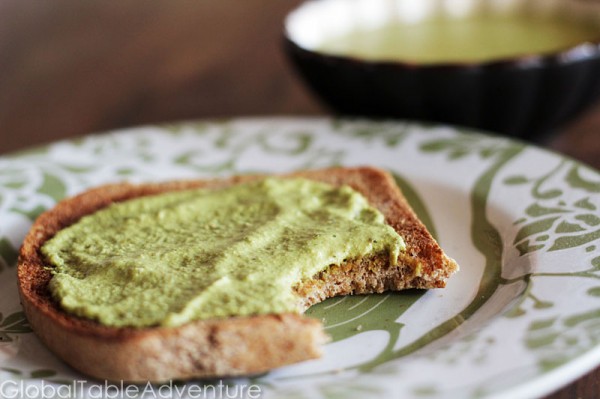 Suddenly…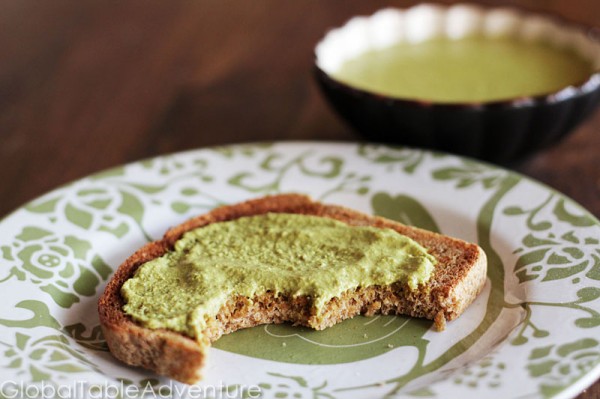 Very…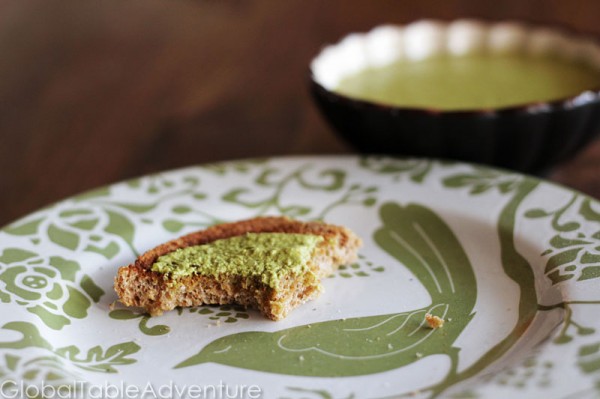 Hungry…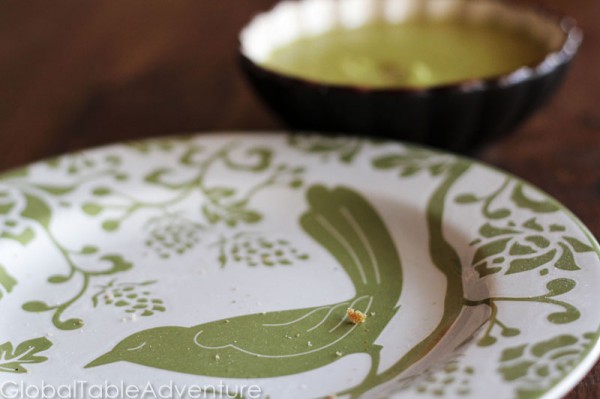 P.S. Always give the crumbs to the birds.
Tweet, tweet.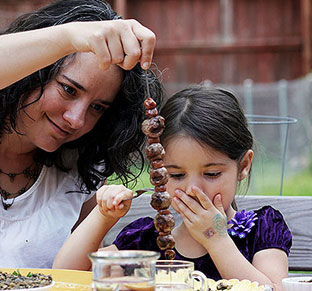 Hungry for more?
Be notified when National Geographic releases my memoir.
Simply fill in your details below.