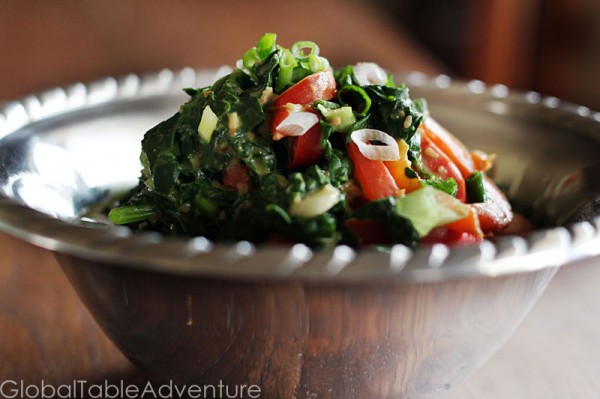 Serves 4
I'm not sure why this idea seemed so strange to me. West Africans love greens with peanut butter (they call them groundnuts), and I should have never doubted them. The earthy peanuts stand up to the mighty bitter spinach. It balances out nicely with the sweet peppers, but spicy would work wonderfully as well.
If you can pick up the spinach and onions from your farmer's market, I highly recommend it. The fresh flavors will crunch and zip and smile inside your mouth.
Ingredients:
peanut oil (or regular)
3 green onions, sliced
1 lb fresh spinach
1 red bell pepper
1/4 cup natural peanut butter
1/2 cup water
salt
pepper or cayenne
Method:
I was just so happy the farmer's market opened up for business the same day we cooked The Gambia.
Look at these green onions and the healthy, sultry spinach.
That's right. I said sultry.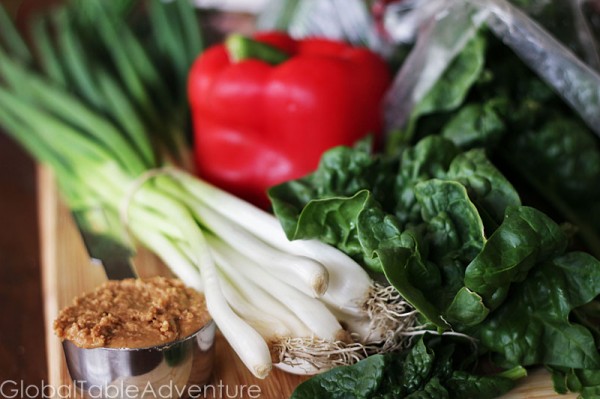 Cook the pepper in hot peanut oil (or vegetable oil if you don't have any)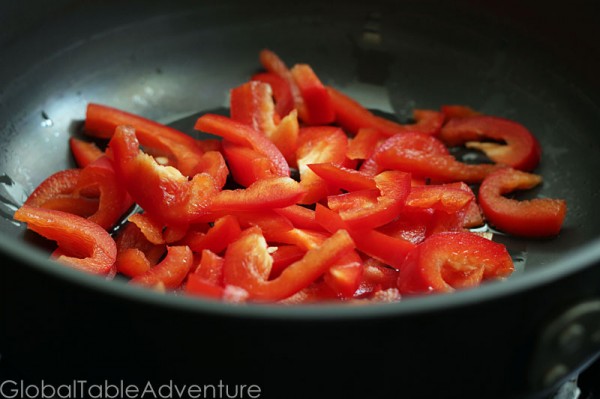 Add in peanut butter and water. Stir to combine into a smooth sauce.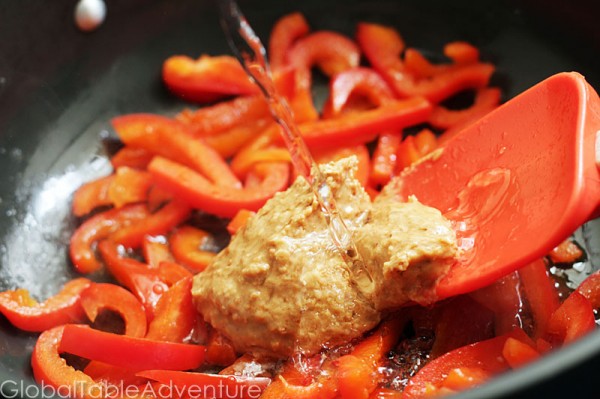 Next, toss in the sultry spinach.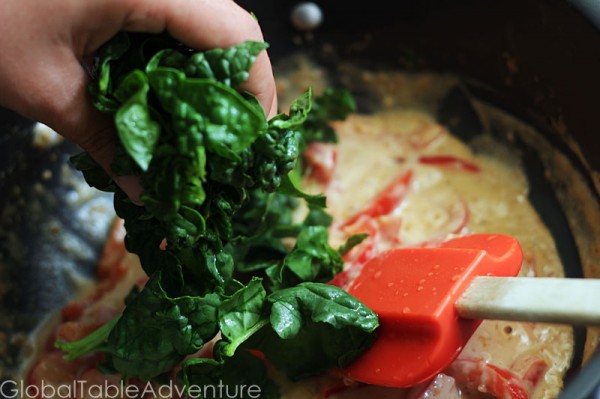 Cook until softened to desired consistency. Remove from heat and toss with chopped green onions.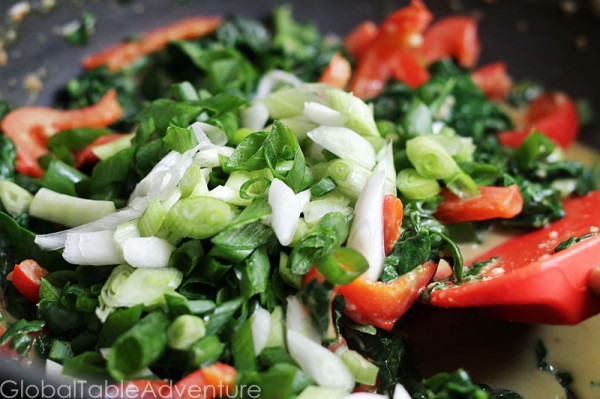 Serve hot with a giant spoon. Slurp.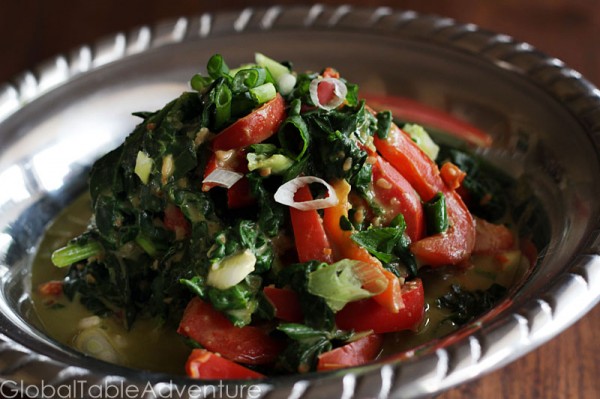 Now, if I could only get Ava to eat dark green spinach again. She used to, when she was a wee 1 year-old.
What happened?
Is this part of the terrible two's?
Am I a bad mother?
Maybe I should just make everything with spinach and she'll have no choice.
Help?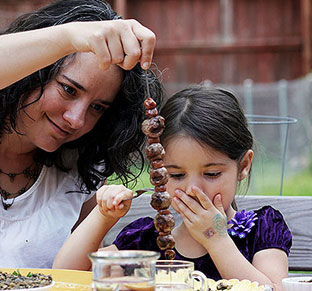 Hungry for more?
Be notified when National Geographic releases my memoir.
Simply fill in your details below.