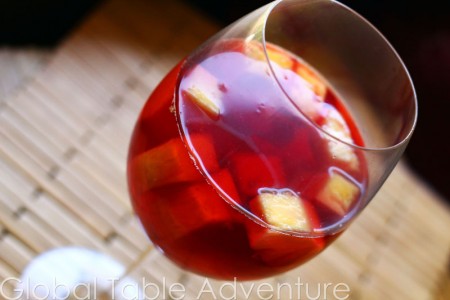 Makes 1.75 liters (plus the pineapple)
Chilled hibiscus tea is light and refreshing. The natural floral tang is a wonderful counterpart to sweet pineapple chunks. Kids will love fishing out the fruit in this totally and wonderfully decaffeinated iced tea.
VARIATION: Some recipes call for equal parts lemonade to hibiscus tea. We tried this "pink lemonade" and loved it!
Ingredients:
small handful hibiscus flowers (or 4 teabags)
6 cups boiling water
4 cups ice
1 pineapple, cubed
Method:
1. Pour boiling water over hibiscus flowers or teabags.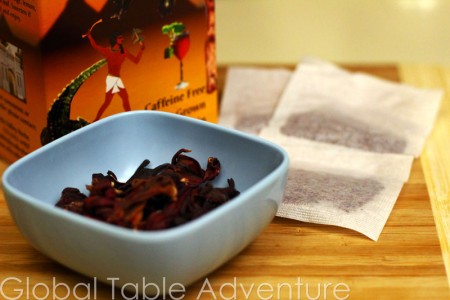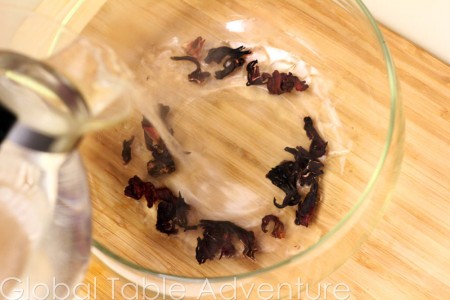 Let steep about 30 minutes. Hibiscus puts on a wonderful show as the purplish dried leaves turn the water vivid red.
Strain into ice to speed up cooling. Trust me, you won't want to wait any longer than you have to!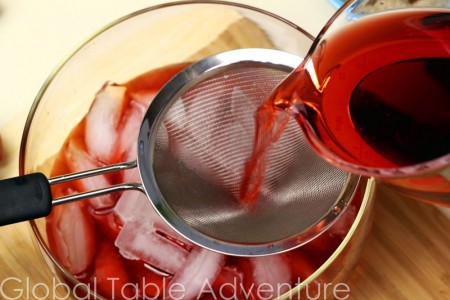 Serve chilled with chunks of pineapple.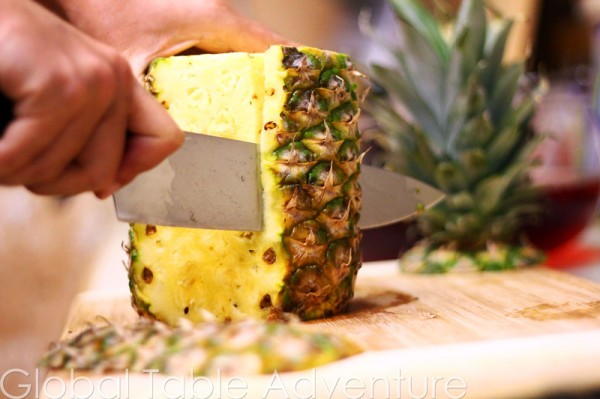 I made my chunks large. I couldn't help it. This was the sweetest pineapple I've had in a long time. Yum!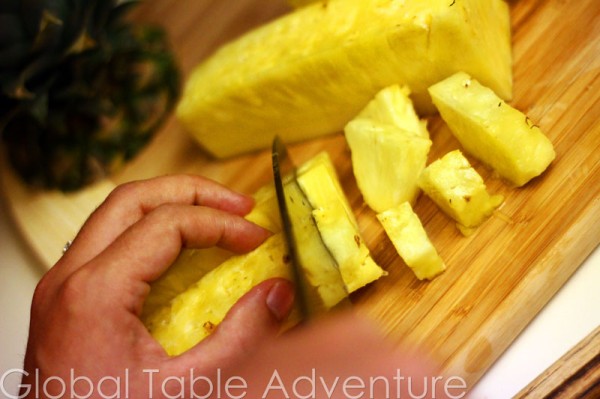 Cheers! I hope you the last bit of your summer is splendid!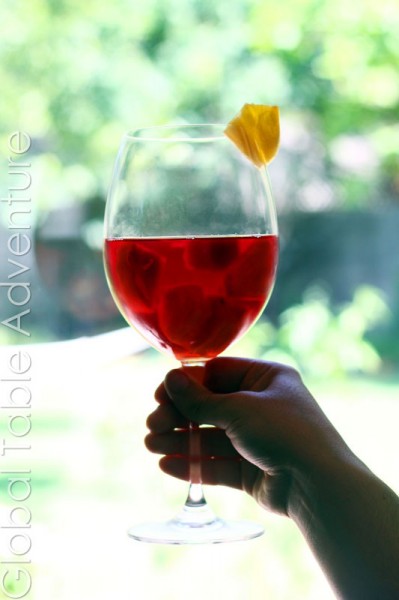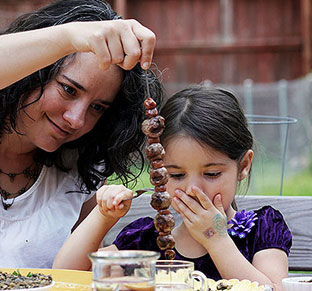 Hungry for more?
Be notified when National Geographic releases my memoir.
Simply fill in your details below.